Gretton Primary Academy marks The Queen's Platinum Jubilee with celebratory Rose Fair ​​​​​​​​​​​​​​
06/01/2022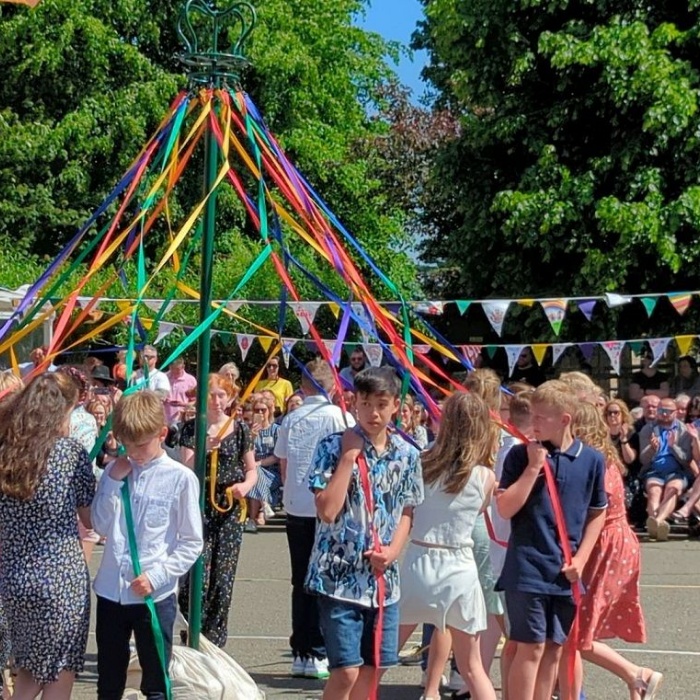 Gretton Primary Academy were delighted to celebrate The Queen's Platinum Jubilee, with the grand return of the school's annual Rose Fair for the first time in two years.
The popular Rose Fair has been a tradition at Gretton Primary Academy for many years, having seen the school through its 100th birthday, numerous Royal occasions and significant growth. It is well remembered by many families and members of the local community as they've come and gone from the school.
The event, which was held on Friday 27th May and organised jointly between the school and the Parent Staff Association (PSA), invited pupils and other guests to wear Jubilee themed outfits, participate in traditional fayre games and the opportunity to enjoy the food and celebrations together.
The school and its staff also organised country/maypole dancing and enterprise stalls which the pupils helped to design. Some pupils also enjoyed setting up their own fundraising stalls, such as a 'Guess how many dog biscuits in the box' stall to donate to the charitable organisation 'Guide Dogs for the Blind' and selling cakes iced in blue and yellow to raise money for Ukraine.
To tie in with the Jubilee celebrations, a Queen and King were also chosen and crowned by Mr Pat Butler, a former parent who has kindly been donating Christmas trees to the school for several years.
Jane MacDonald, Principal at Gretton Primary Academy, said: "After two long years, it has been an absolute pleasure to bring back our beloved Rose Fair. I would like to extend my gratitude to our staff, pupils and the Gretton PSA for all their efforts in making this event a success, from providing food and decorations to working hard to keep the country dancing and maypole going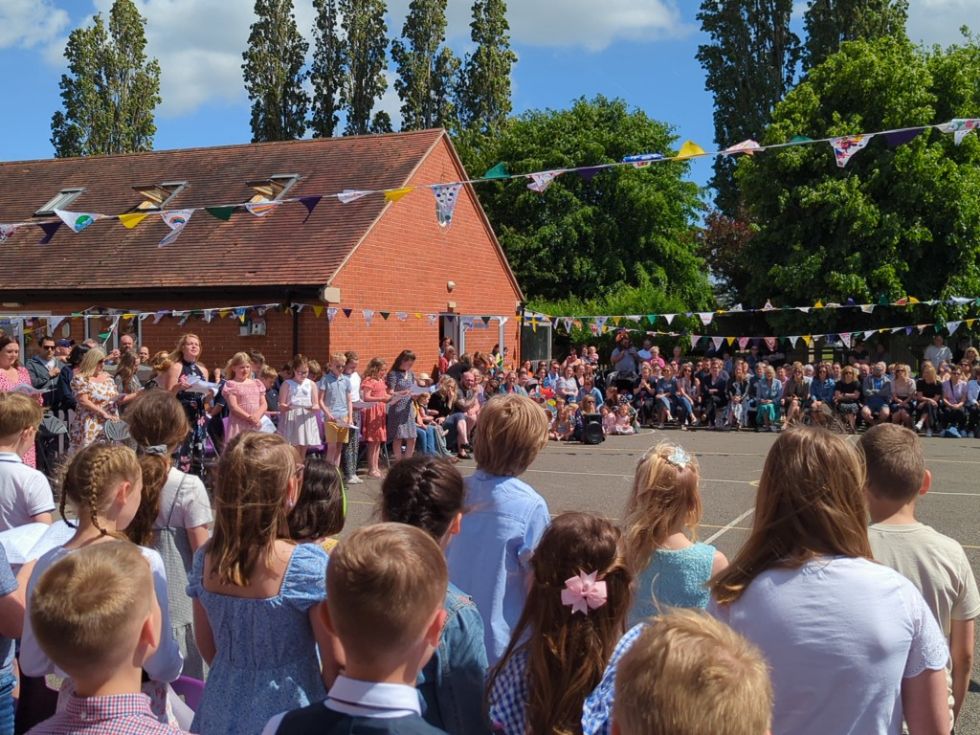 .
"The excitement and enjoyment of the day was a truly memorable experience for our pupils who have sorely missed out on this community event for the past few years – it was fantastic to bring our local community together again through a shared love of this long-standing tradition."
As a memento of this special occasion, children received a 'Queen Elizabeth: A Platinum Jubilee Celebration' book provided by the Department for Education and a Commemorative Jubilee Coin from the Parent Staff Association.