Over 300 students gather for Brooke Weston Trust Primary Competition Day
13/07/2022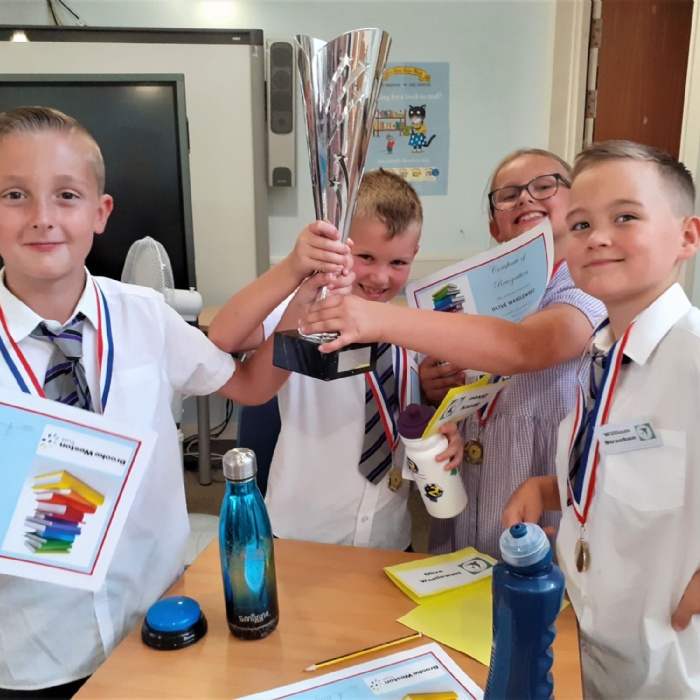 Over 300 children from across the Brooke Weston Trust primary schools headed to Compass Primary Academy on Monday 11th July for the Trust's first face-to-face Primary Competition Day.
Several children from each year group attended from five Brooke Weston Trust primary schools; Compass Primary Academy, Beanfield Primary School, Peckover Primary School, Oakley Vale Primary School and Gretton Primary School.
Students took part in a range of activities to represent their academy, including students in Year 4 who tried their hand at an apprentice-style competition. Students devised their own project that would help people in their local community and pitched the idea to Brooke Weston Trust's very own Alan Sugar and Primary Executive Principal, Leyton Smith.
Meanwhile, in EYFS, students took part in maths activities involving painting with different shapes and Year 1 practised using all their senses in a science experiment to work out the flavour of different bowls of crisps. Students in Year 2 used a variety of materials to paint feathers and create 3D bird models and students in Year 3 took part in a book-themed quiz, won by students at Gretton Primary School.
Year 5 braved the heat to take part in a range of Olympic-themed PE activities, including curling and javelin, and Year 6 spent the day learning the important skill of debate, coming up with arguments for both sides on a range of topics and coming to an agreement together.
Carrie Norman, Trust Director of Primary Curriculum at Brooke Weston Trust, said: "We're delighted with the success of our first Brooke Weston Trust Primary Competition Day where all year groups have come together in one day.
"Our children really enjoyed the opportunity to meet, compete and celebrate success together while trying out lots of different activities and learning new skills. We're incredibly proud of how they each represented their schools, especially considering it was such a warm day.
"At Brooke Weston Trust, we are committed to providing our students with experiences that extend far beyond their classrooms, giving them the skills and self-belief to fulfil their potential."