Wow Day celebrates Brooke Weston Trust Catering Team
26/07/2022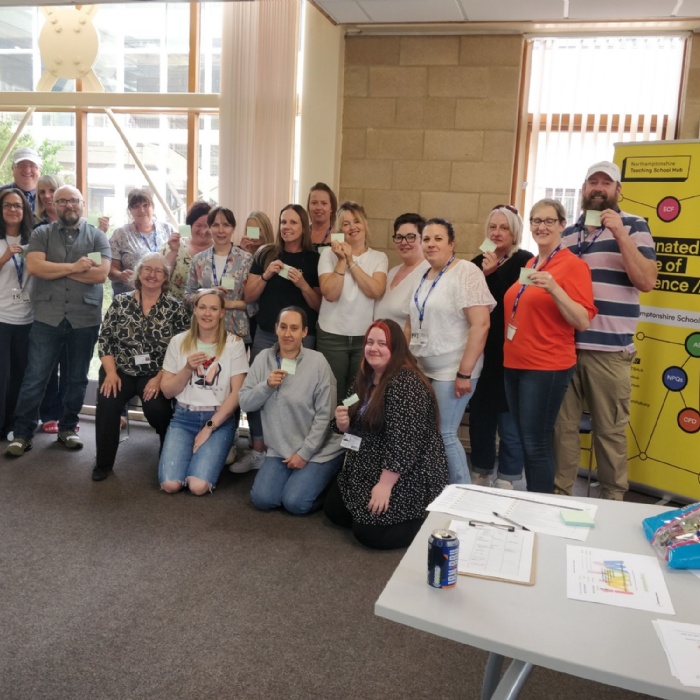 On 26th July, Brooke Weston Trust catering colleagues came together for the Trust's first annual Wow Day. This was the first time the team had met face to face for several months and provided a great chance to ensure colleagues could spend some time focused on their personal development and the development of our catering offer.
During the day, colleagues discussed how the team could work effectively as one team, working across our ten schools. Colleagues discussed the new structure, which enables us to be more agile, effective, creative and innovative, supporting one another across different locations and enhancing our student experiences of dining at Brooke Weston Trust.
Colleagues spoke about the high expectations and standards that characterise our offer, working within our core values and mission – 'how' we deliver service and food for our students and staff as well as 'what' we offer in terms of quality, taste and portion size.
We spoke in-depth about Natasha's Law and the impact of allergies for our families. Several of our colleagues had recently attended a conference at the Local Authority Caterers Association. This was attended by Natasha's parents who gave a talk about what happened and why Natasha's Law was introduced. This is so important not only for the catering team to understand but also in raising awareness for staff
Head of Catering, Theresa Jackson, said: "It was brilliant to get everyone together in person for our first Wow Day as it's such an exciting time for Brooke Weston Trust catering. Our recent restructure has enabled us to realign our resources, develop a clear career and development path and appoint several current colleagues into new roles with ten individuals being promoted internally. We are also enhancing our apprenticeship offer with three colleagues already part of this scheme.
"We are excited to be launching a new brand for BWT catering at the start of the Autumn term in each of our schools, following a consultation on the four final designs. This will include new uniforms. We will be piloting new menu offers which are due to be rolled out after October half term, alongside fresh sandwiches made on the premises commencing 5th September.
"We have been focused on integrating 'student voice' when making decisions on what we propose within catering and will continue to do so, ensuring what we offer reflects student tastes and diversity of requirements. Themed days throughout the year linked to activities or national celebration days will also be part of our new offer."
The BWT Catering Team's Wow Days will now become an annual event, recognising our amazing catering teams and their value in delivering education to our students.