BWT's Catering team get creative for Halloween ​​​​​​​​​​​​​​
31/10/2022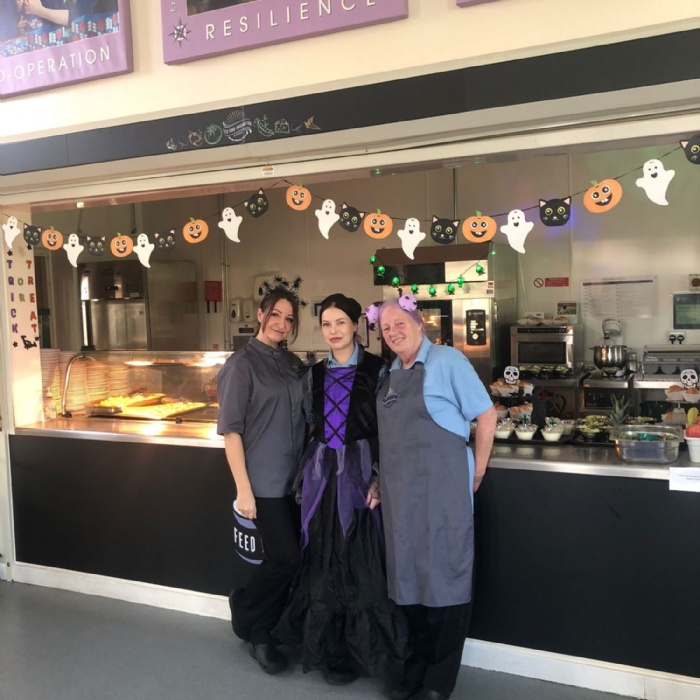 This week, the school restaurants were transformed with a variety of decorations as pupils across BWT enjoyed celebrating Halloween by tucking into some spooky delights.
As part of the celebrations, Brooke Weston Academy held a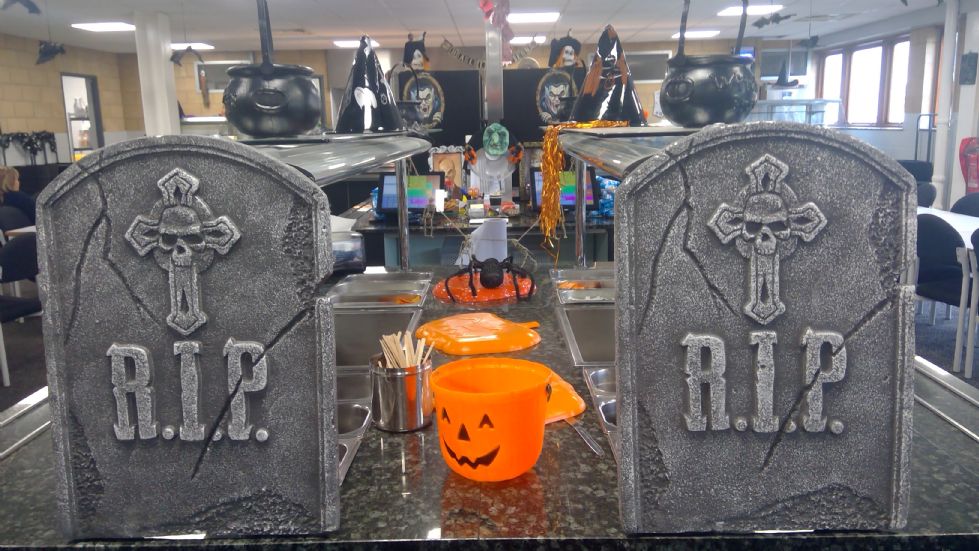 'guess the pumpkin weight' competition with the winner receiving a free lunch every day for one week and many staff across the Trust enjoyed dressing up for the theme.
Thank you to all the Catering staff for the hard work and time taken to make this a Halloween to remember.
Halloween is just one of the days our recently appointed Head of Catering, Theresa Jackson has helped to organise. Theresa alongside the help of her brilliant catering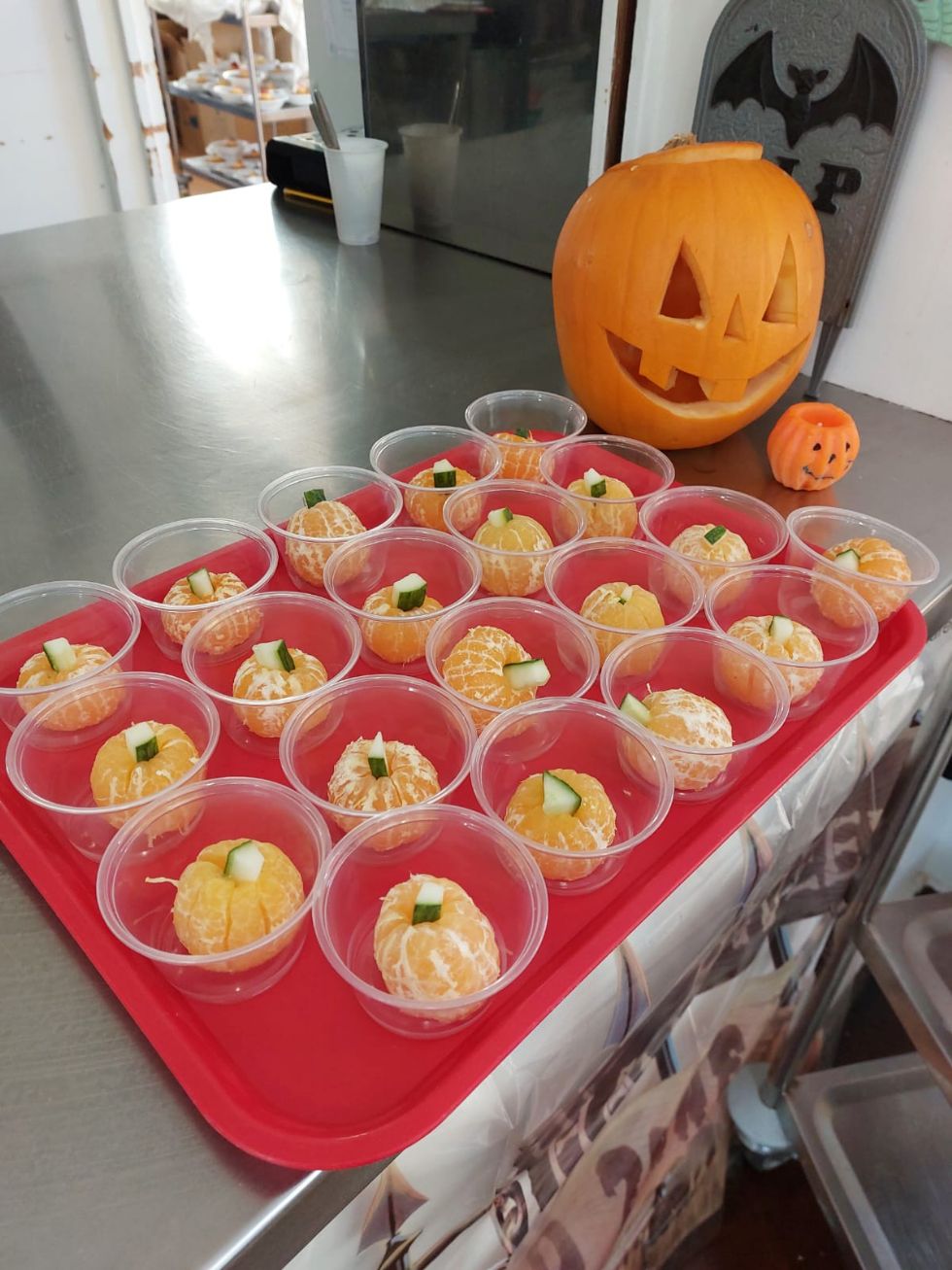 team, have put together a theme calendar to map out the culturally significant days of the year. For each theme, restaurant staff will be providing decorations for schools to help bring the themes to life. This will enhance the learning experience and allow children a taste of different cultures they might not be familiar with.
There are many more exciting theme days to come including Chinese New Year, Eid and Children in Need which we look forward to celebrating with schools across the Trust.
If you have any ideas to further enhance our catering services, please contact Theresa.Jackson@brookewestontrust.org so that we can build them into our future menu plans for the Trust.