BWT celebrates National School Meals Week
11/10/2022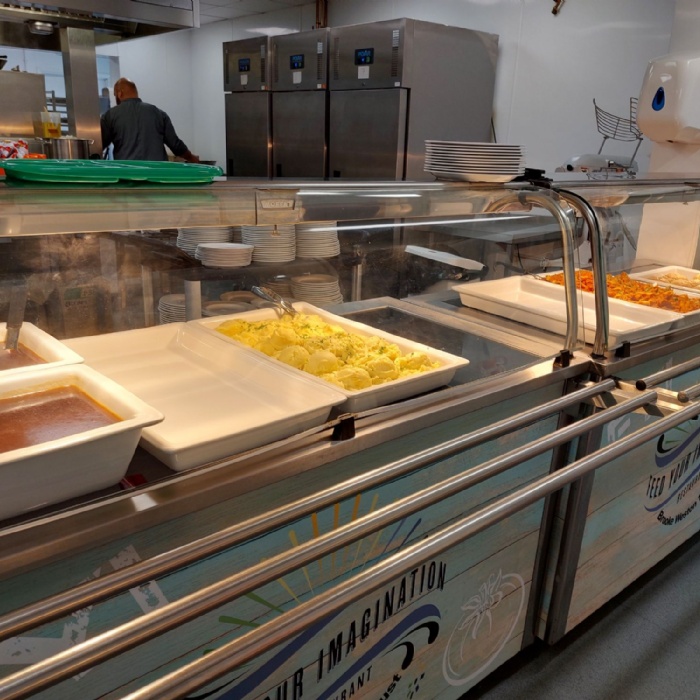 Staff and students from schools across Brooke Weston Trust have been having fun learning about the great school food served daily by our professional team of caterers as part of National School Meals Week.
National School Meals Week (7th – 11th November 2022), is an initiative started by the LACA – the school food people, with the aim to raise awareness for school catering services and how they contribute to the health of future generations.
The theme this year is 'Together, we make a difference' with green issues being at the forefront of the theme to coincide with COP27. Our Catering team have been working hard at providing balanced meals that not only have a positive effect on children's attainment and development but also tackle environmental issues such as reducing food waste and increasing the number of plant-based foods on offer too.
Throughout the week, there were five themes our schools could get involved in. These included:
Together, we make a difference launch – A fun day for BWT to launch our activities for the week
Go green lunch – A day to showcase the plant-based menus that we have on offer and what we are doing to get our children to engage and eat more
Our local lunch – A roast dinner day showcasing the best of local British produce and how we have been reducing our food miles
Eat more, waste less – A day to educate our children on reducing food waste, recycling and composting by creating a low energy lunch
VIP Day – A day to say thank you and celebrate our school catering team for the excellent service they provide
If you're interested in providing a hot school meal for your child, we encourage you to check if your child is eligible for free school meals by visiting: www.gov.uk/apply-free-school-meals