Beanfield Primary School is proud to announce it has maintained its 'Good' Ofsted rating
22/11/2022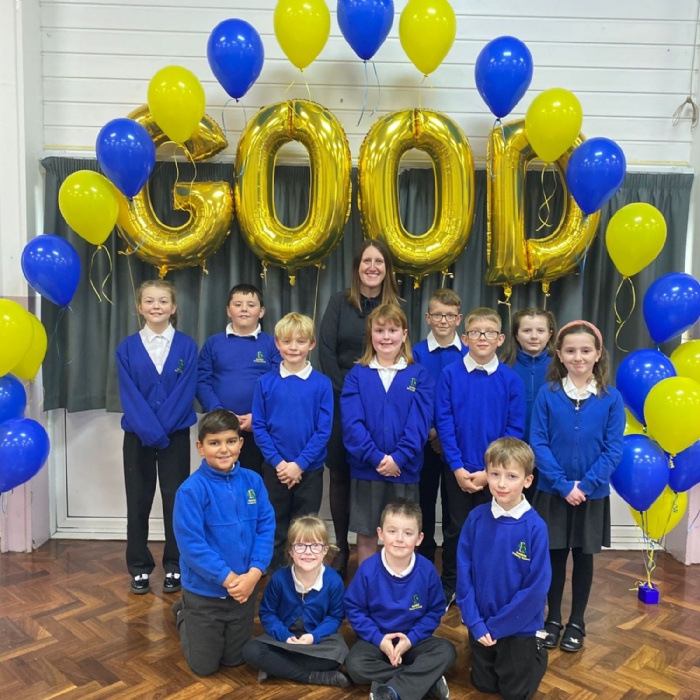 Staff and pupils at Beanfield Primary School are celebrating the results of their latest Ofsted inspection which found the school continues to be 'Good' in all areas with a 'caring ethos' and an 'ambitious curriculum'.
The school's staff, pupils and parents were all very pleased when the Ofsted inspectors rated the school 'Good' across all five key areas within Ofsted's framework: quality of education; behaviour and attitudes; personal development; leadership and management, and early years provision.
Beanfield Primary School, which is part of Brooke Weston Trust, was praised for being a vibrant environment, with leaders who are supportive, caring and set a high standard for pupils.
The report noted that: "Pupils are happy and enjoy their learning. They talk with enthusiasm about school life."
"Leaders set high standards for pupils to live up to. They expect pupils to work hard. Pupils like the rewards they earn for doing their best. Pupils enjoy making a positive contribution to the life of the school."
This was the school's first full inspection since the Covid-19 pandemic began and the overall grade and consistent progress have given the local community a school to be really proud of.
Principal at Beanfield Primary School, Samantha Eathorne said: "I would like to take this opportunity to thank all of our fantastic children, dedicated staff and the local community for their hard work and commitment. We could not have achieved this result without their support and feel that we all have a shared and sustained vision to continue to build on our successes to provide the very best quality of education."
Staff at the school were praised for their devotion to their roles. The report stated: "Leaders have high expectations for pupils with special educational needs and/or disabilities (SEND). Pupils in the additional provision follow the same ambitious curriculum as pupils in the mainstream setting. Staff provide high-quality support and ensure that resources are suited to pupils' needs."
Inspectors, who visited the school on 11th and 12th October 2022, stated that: "Trustees are very well informed about the work of the school. They hold leaders to account, but also support them to bring about improvements in the school."
The strong culture of safeguarding at the school was highlighted, with the report stating: "Leaders and trustees regularly check the school's safeguarding procedures. Staff are very clear about their responsibilities for safeguarding pupils. Leaders make sure that staff have regular training. Staff are quick to report any concerns they may have."
The curriculum was also highlighted as well organised and ambitious. The report stated: "Curriculum thinking begins in the Nursery Year. It is clear how new learning builds on what has already been taught. Leaders ensure that pupils' vocabulary develops progressively in all subjects. Pupils remember much of the curriculum content that they have learned."
Andrew Campbell, Chief Executive Officer of Brooke Weston Trust, said: "I would like to congratulate our colleagues at Beanfield Primary School and those across the Trust who have played a key role in achieving this Ofsted grade. We are all very proud of the school and the special place it holds within the local community."
Mrs Eathorne added: "This is a fantastic achievement for everyone in our school and the entire community. We strive to create caring, thoughtful and passionate pupils who are proud of themselves and the communities they live in, and we are pleased that Ofsted recognised this in their report and praised our school and its pupils for this."