Celebrating the work of our Equality & Inclusion Group ​​​​​​​​​​​​​​
25/11/2022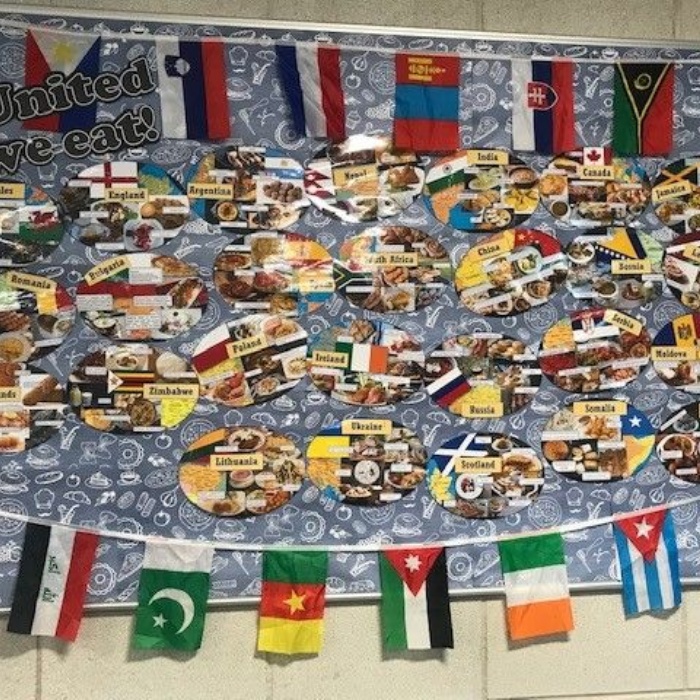 At Brooke Weston Trust, we recognise diversity within our workforce and want to create a supportive environment where everyone feels valued and able to be themselves.
We have established our Equality Group in order to create and deliver our strategy on Equality, Diversity and Inclusion (EDI). The group is made up of employees from each of our 10 schools, who bring together experiences from diverse backgrounds. We come together once a term to review progress made towards our objectives, and put forward ideas, initiatives and robust challenge.
Mark Taylor, Vice Principal at Kettering Science Academy and Chair of the Equality & Inclusion Group, and Santosh Sahota, a member of staff at Corby Technical School (CTS) and one of the representatives of the group, have explained the significance of the work the group is trying to achieve across our schools and how this is contributing to the future vision of the Trust as a whole.
Creating a purpose
Speaking about the vision of the group, Santosh said: "Our individual schools within the Trust have often been excellent at meeting the needs of their diverse communities. However, as a Trust, we'd never had specific benchmarks in place to collate these initiatives taking place across each of our schools and to track their progress. Mark Taylor has done an excellent job in forming this group, ensuring we work as a collective on this issue, can track our progress more easily, that we continue to be proactive and most importantly, that we're delivering on our Equality, Diversity and Inclusion strategy."
A work in progress
We are proud of the work the group has achieved in its first year. Mark said: "The group began by establishing our Equality Group Charter which sets out the appropriate behaviour of the group and which we are committed to enforcing and developing over time. We have also created a glossary of terms outlining common language that can be implemented across all our schools and within their curriculum.
"To deepen our learning, we were lucky to welcome guest speaker Dr Paul Campbell, from the University of Leicester, who gave an insightful talk on some of the EDI work they have been doing at a university level, and how we can use this to strengthen our curriculum offering such as diversifying our use of imagery, videos and resources within lessons."
Santosh added: "At CTS, our student leaders have loved being actively involved with the Global Equality Collective, by helping to design student surveys for Equality, Diversity and Inclusion. Students were really pleased with their contribution and wanted to have an active voice in the process.
"We also recently put together a cultural celebration event at the end of term. Our students loved participating in the event to showcase and celebrate the diversity within the school. The event celebrated a variety of cultures and languages through music, dance and song. This included a choir group singing in Polish, a recital in Telugu, a Bhangra dance display and an African inspired dance off.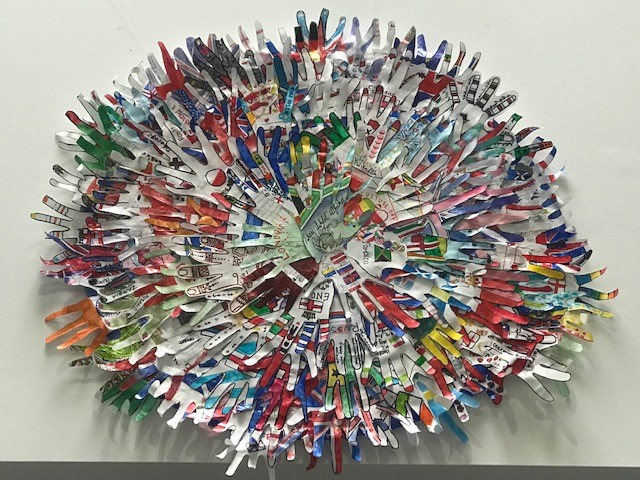 "Further initiatives as part of the event included our school catering team providing food inspired from around the world which was relevant to the ethnic groups we have in CTS and in form time, we asked students to decorate a print of their hands which we put together to create a world made up of hands that were representative of our students' different cultures. The response from students was great to see and it really encouraged a sense of unity, inspired students to embrace their differences and backgrounds, gain a better understanding of their culture and build stronger relationships with one another. As a result of this positive impact and the success of the event, it will now become an annual initiative within the school, with the hopes it will become a Trust-wide event in the future."
The future is bright
Looking to the future, Mark said: "Last year, we ran a school survey to evaluate what we were currently doing well and what could be improved. This year, we have opened this up to all members of staff employed within the Trust with our EDI survey to gain a broader perspective and determine what our priorities should be for the future."
Santosh continued: "There will always be more we could be doing and at the forefront of our work is our students, with their happiness and wellbeing being our main priority. Therefore, we will also be looking at forming a student voice group at both primary and secondary levels. Not only will this support our students' needs, but it will strengthen the Trust's promise to become a cultural centre of education, ensuring our students know how to be responsible and tolerant individuals and how to make a positive contribution to their society."
Being part of something bigger
Santosh continued: "Being a part of this group has provided me with the opportunity to meet different colleagues from across BWT's schools. Everyone contributes different ideas to the group, so to be able to collaborate, share best practices and resources, whilst adding value to my own role has been brilliant.
"I've really enjoyed making a positive impact here at CTS and inspiring our schools to take on a different mindset towards the subject. My main aim has been to try and shape the perspective of equality and diversity amongst our schools, so they can see it as a celebration and an exciting opportunity for change."
Interested in supporting our equality and inclusion work?
We welcome and encourage members of staff to become involved in BWT's equality and inclusion work. There are many ways to do this, whether it's through becoming a representative from your school, participating in our EDI survey or contributing your own ideas.
If you would like to be more involved, please get in touch by emailing: mark.taylor@ketteringscienceacademy.or