SEND provision plans for Brooke Weston Trust
12/07/2022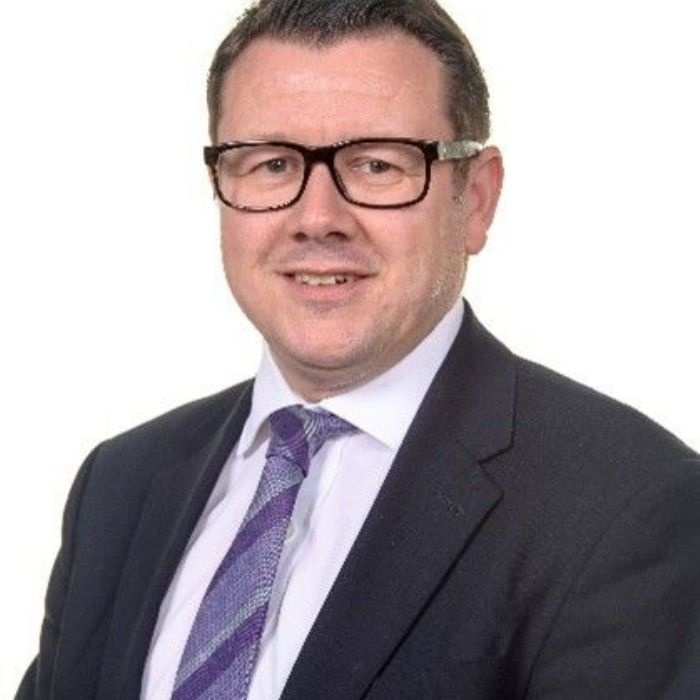 Andy Burns, Chief Education Officer of Brooke Weston Trust tells us about his future-proofing plans for SEND provision
Andy, why is SEND provision such an important focus area right now?
Since lockdown, at a national level, it's been acknowledged that there are gaps in the provision for young people with special educational needs and disabilities. At Brooke Weston Trust, we believe that our SEND young people should expect the same educational outcomes as their non-SEND peers. 'Ambition for all' is at our very core and this means that we commit to improving student achievement and removing barriers to learning for all our students.
So what's the plan?
We know that our Trust SENDCOs do great work with our students but we're aware of the ever-increasing need for this kind of provision, so we decided to pool our resources (across our five Secondaries) and carry out a thorough analysis that will enable us to be fit for the future.
We've soft-launched our new strategy which involves a comprehensive review, training of our leaders, teachers and support staff and the development of some high-quality strategic plans. The journey won't be linear, as I want to ensure that we carry our training as we go along, but I'm confident that this approach will deliver sustainable changes across the Trust.
How have the plans been created?
I've consulted with a number of industry experts:
Dave Bartram (SEND Review) – An experienced SEND strategy advisor and author.
Gary Aubin (Training Teachers) – a renowned SEND specialist working across several education bodies.
Sally Franklin (Training and Strategic Deployment of TAs) – A Senior Teaching Fellow and lecturer in all aspects of SEND.
From December we'll begin working with Dave Bartram, who will teach us how to review ourselves so that we're equipped with the tools to assess our provision now and in the future. He'll work with each of the schools to co-create an action plan for improvement. Gary Aubin is going to do some training for all the teachers and teaching assistants in the Trust. Sally Franklin who's an industry expert on TAs will work with us to train the TAs and better utilise them in the classroom.

What are the timelines?
We've already soft-launched the strategy and we'll be beginning the review work with Dave Bartram next month. The hard launch is going to be at Easter, once we've completed our reviews and have a Trust-wide action plan for the next phase.
Who will be delivering the plans?
The principals will lead the plans, but it will be in close collaboration with their Teaching and Learning Senior Leaders and their SENDCOs. Angeline Annable is our SEND lead at the Trust and she will be co-ordinating and mobilising this core team, working alongside Dr Rachel Lawrence, the Trust Director of Professional Learning.

What impact do you hope this will create for pupils and staff?
We want SEND students to get the same outcomes as their non-SEND peers. It's about closing the gap between the two.
Similarly, I want ALL Trust staff to be supporters and champions of our SEND children. Outstanding teaching is about teaching ALL children (really well). If our teachers and TAs are empowered to be better advocates for SEND, then that's a win.
How will you measure your progress?
We will review what we see in classrooms, in books and what we hear, from talking to children and their parents. We're also working with NPFG (Northampton Parents Forum Group) to support the process. This will be a really valuable insight into what's it like to be a child in a Brooke Weston Academy Vs what's it like to be a SEND child in a Brooke Weston Academy. The goal is to deliver the same standards to both groups. I believe we're the first Secondary Academy Trust to involve NPFG in the process, so I'm excited about the added value they will bring.

How do the unit provisions fit into this picture?
I'm really proud of our Unit provisions at CBA and Beanfield. We're blessed with a lot of teachers who teach in both the unit and the mainstream school, so we'll be tapping into their expertise to help train others across the Trust.
We've started working with Senior Leaders across Northants, which is something that's never been done before. Angelina and I meet with the local authority every week to problem-solve issues together. This is unique to Brooke Weston Trust and it's going to make a huge difference to our effectiveness.
Nichola Jones, Director of SEND and Inclusion, North Northants said: "It's imperative that we future-proof SEND provisions in schools, so I'm delighted to be working with the Leadership team at Brooke Weston Trust. Their commitment to driving positive and lasting change will undoubtedly improve outcomes for all of their young people with SEND"