Community spirit shines as Corby businesses come together to support local school
16/12/2022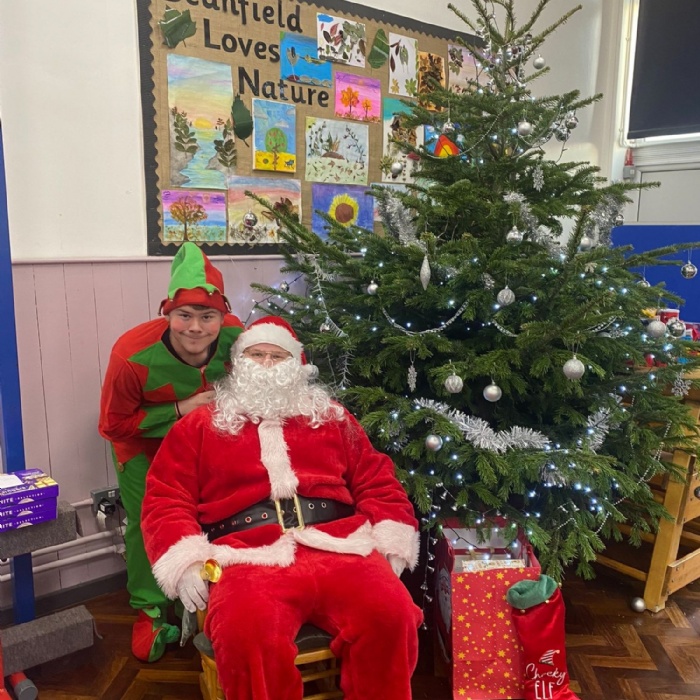 Beanfield Primary School, part of Brooke Weston Trust, was delighted to receive some generous donations from local businesses, staff and volunteers, helping to provide support for the school's families over the winter period.
Every year, Beanfield Primary School helps to provide support for its families, particularly over the festive season and at a time when they may need it most. This year, the school has been especially overwhelmed with the offers of donations, having received an influx of support compared to previous years.
Sarah Fleming, Safeguarding and Behaviour Manager at the school and organiser of this initiative, encourages families to reach out for support as and when they need it. During this academic year, Sarah has found that the requests for support have been higher than ever as the cost of living continues to rise.
To help support these families, the school were delighted to receive some generous donations provided by the local community over the Winter period. Donations have included:
£3000 in Asda vouchers from RS Components
£1500 in Asda vouchers from a private donator
A private donator provides a whole family Christmas presents
A staff member's family provided enough food for 26 Christmas food parcels
Barclays Specialist Care Ltd provides presents and a Christmas dinner for a family
Community Trade Union providing 'Breakfast with Santa' for 200 people
Tata Steel providing a present from Santa and a voucher for all who attended the breakfast
15 staff volunteering their time to host the breakfast
Beanfield Primary School staff buying 108 presents for its pupils
Sarah said: "It is heart-warming to see so many individuals, companies and charities offer their support. The breakfast with Santa was the first time we have ever carried out such an event, all of which would not have been possible without Tata Steel reaching out and asking what they could do to help our families.
"Looking after the welfare of our children and families is at the heart of everything we do at Beanfield, and we are immensely proud and grateful to our community for working with us to provide our families with presents, food items and Christmas treats during the festive period.
"We have built up wonderful relationships with our families and are very humbled that they can come to us for anything that they need. The well-being team work tirelessly to support our families, not just at Christmas but all year round. We are very grateful to the staff that volunteer to make all this possible and thankful to the Corby community for always supporting us."