Celebrating the holidays with Brooke Weston Trust catering
02/08/2023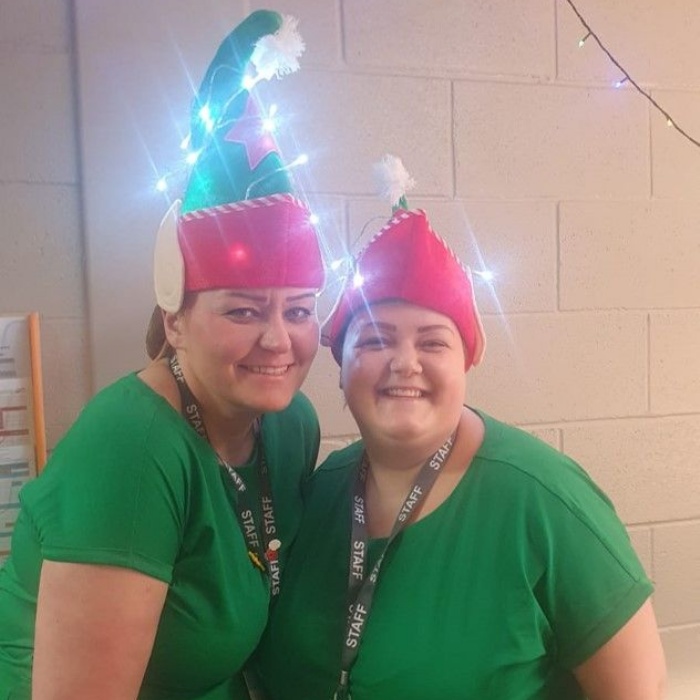 At Brooke Weston Trust, we believe that school menus should represent the diversity of our communities. An important part of this is our themed days which provide important and exciting learning experiences to allow children a taste of different cultures they might not be familiar with.
This isn't just about the food but the visuals in the dining rooms too. We've provided decorations for schools to help bring the themes to life.
Most recently, our catering teams created almost 5000 festive meals to mark the celebration of Christmas. Theresa Jackson, Head of Catering said "I am very impressed with how well the catering teams delivered an excellent Christmas dinner for all our students. It is important that our students get to experience and participate in this special time of year."
Our teams also delivered a Chinese New Year menu across all our schools over a week period. Dale Campbell, Group Catering Manager said "It was great to see the younger student's faces when they saw the restaurants decorated. It was a very enjoyable week."
Kevin Dainty, Group Catering Manager said "Doing a special day like the Chinese New Year is a great opportunity for the students to experience new foods and have some fun along the way. We had dishes like beef and broccoli in a black bean sauce, sweet and sour chicken Hong Kong style, and even a firecracker cake. The primary school children also had a go at eating with chopsticks – it was fantastic fun, and we look forward to our next event."
If you have any ideas to further enhance our catering services, please contact Theresa.Jackson@brookewestontrust.org so that we can build them into our future menu plans for the Trust.