Introducing Daniel Sandell, Apprentice at Kettering Science Academy
02/10/2023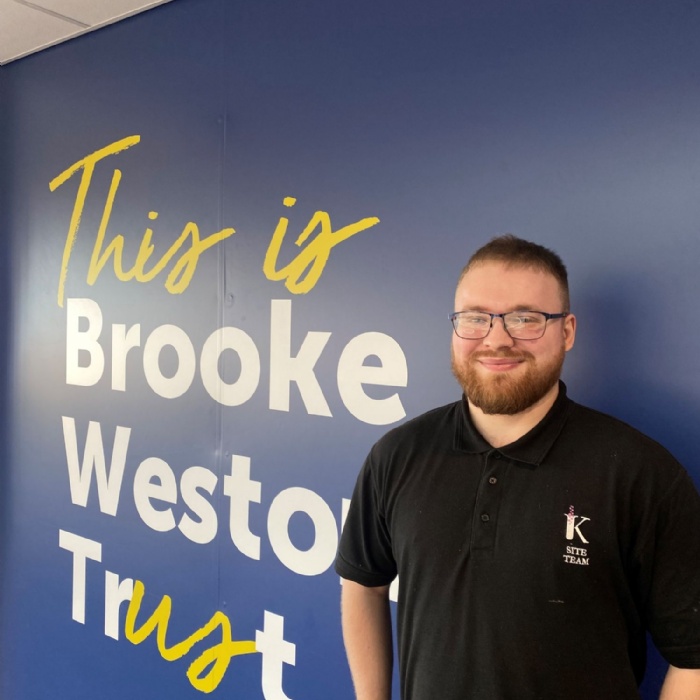 National Apprenticeship Week is a celebration of businesses and apprentices across the country, shining a light on the positive impact that apprenticeships make on individuals, businesses, and the wider economy.
We are lucky to have 20 apprentices currently working across Brooke Weston Trust, and our most popular courses are Senior Leaders Master's Degree Level 7 and Teaching Assistant Level 3.
One of the newest apprenticeships we offer is a Facilities Service Operative Level 2. To mark National Apprenticeship Week, we spoke to Daniel Sandell who is currently studying this qualification, while working at Kettering Science Academy.
Why did you choose to do an apprenticeship with Brooke Weston Trust?
"I chose to do the apprenticeship because it is the first step of a new career, rather than just another job. The qualification will give me transferable skills across any industry because it is about the building rather than being education specific."
What does your apprenticeship involve?
"No day is the same. There is structure but the nature of working in a school means there is always variety. I've done a mix of coursework and assessments and upload all my work to an online platform."
What's the best bit about doing an apprenticeship at Brooke Weston Trust?
"I really enjoy the interaction with staff and students and being able to help colleagues with a variety of tasks".
What support have you received during the apprenticeship?
"I am supported by my in-house mentor and have also completed IOSH Managing Safely training through the Trust".
What do you want to do next?
"I hope to move into a Site Assistant role once I have completed the apprenticeship. I would also like to complete my Level 4 course and a National Examination Board in Occupational Safety and Health (NEBOSH) qualification."