BWT schools mark Children's Mental Health Week
15/02/2023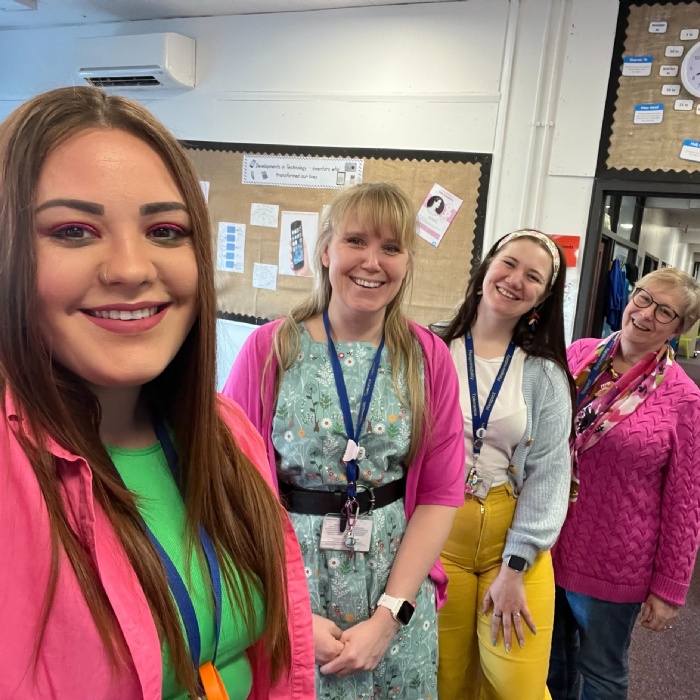 Place2Be's Children's Mental Health Week helps to make a difference to the lives of children and young people across the UK.
At Brooke Weston Trust, our schools have been coming together to mark Children's Mental Health Week and spread its important message.
Pupils at Beanfield Primary School were all gifted a Children's Mental Health Week bracelet on Monday followed by a 'Make Friends Monday' activity which saw pupils draw names out of a hat for talking partners in class. They found out fun facts about each other and then shared these with the rest of the class.
On Wednesday, pupils also enjoyed a mufti day with donations made in memory of Jaya Attwood. Jaya was a much-loved student at Beanfield Primary Special provision and brought joy to everyone who had the pleasure of knowing her.
At Brooke Weston Academy (BWA), pupils took part in a week-long mental health initiative called the LightBulb Mental Health Roadshow. The initiative is hosted by the LightBulb team from St Andrew's College, who are based at St Andrew's Healthcare, a mental health charity based in Northampton.
The initiative provides BWA with mental health awareness and support training, as well as sessions for both pupils and their parents and carers. Each session talks about symptoms, support and signposts available resources.
To find out more about Children's Mental Health Week visit: https://www.place2be.org.uk/about-us/children-s-mental-health-week/.