Brooke Weston Trust Schools celebrate World Book Day
03/03/2023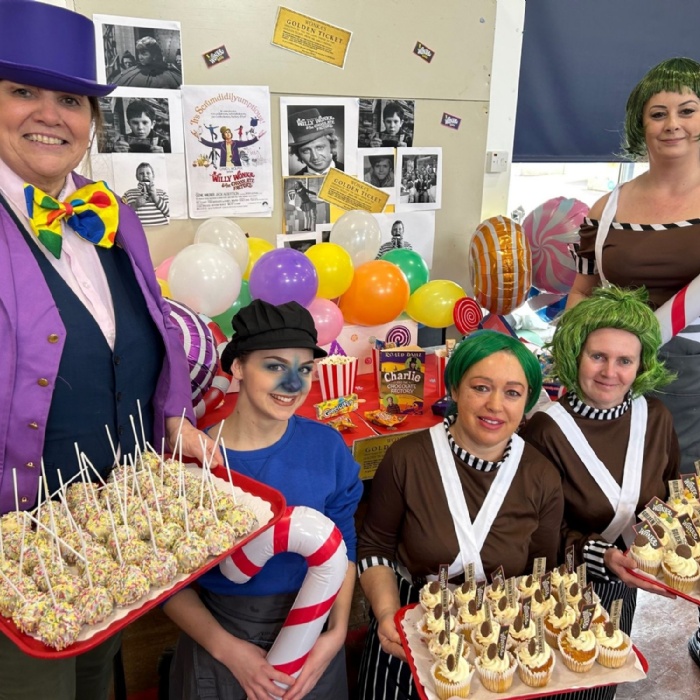 Staff and students from across our schools celebrated their love of reading and telling stories for World Book Day this year, with plenty of creative fancy dress to bring their favourite books to life.
Our brilliant catering teams went above and beyond with some themed lunches, making it an enjoyable experience for everyone.
Students from Brooke Weston Academy were able to exchange their 'Golden ticket' for a free book at the chocolate river.
Staff at Beanfield Primary School always look forward to World Book Day and this year, they excelled themselves with their imaginative costumes.
Peckover Primary School's Catering Team turned lunchtime into a Willy Wonka themed experience, thanks to their wonderful catering team. In KS1 Art Club, the children made collage portraits inspired by the work of the author/ illustrator, Lauren Child.
This is just a small flavour of the activities, if you have photos, please send them in and we will add them to our photo wall below!