The BWT Journey from Primary to Secondary
22/05/2023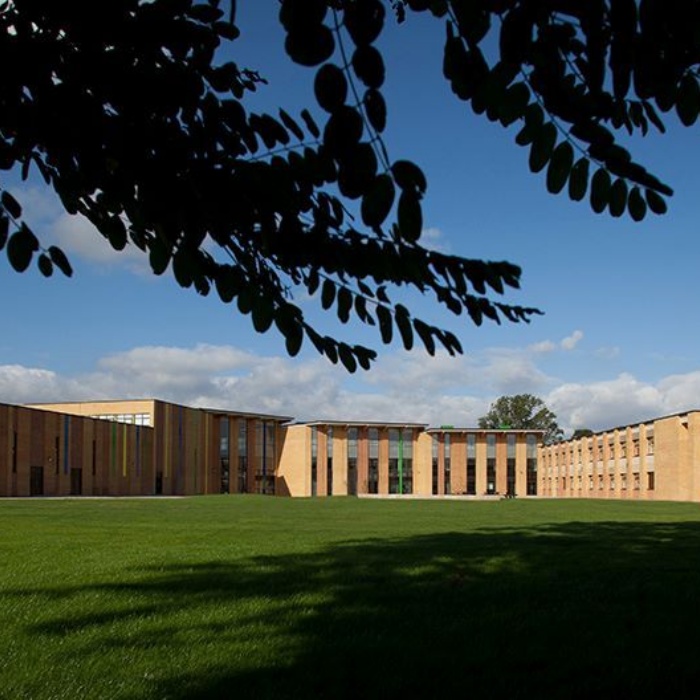 The move from Primary to Secondary school is a significant milestone for children and their families.
At Brooke Weston Trust we take this responsibility very seriously, doing our utmost to make it a positive experience for every child.
We spoke to some Trust students and our own Primary and Secondary Curriculum Leads, Carrie Norman and Adam Crawte, to find out more…
Good communication is key
Lots of factors affect a child's move up to 'big' school, but arguably the most critical is how well a secondary school knows the strengths and challenges of the individual pupils that will be joining them at the start of the school year. Carrie Norman, Trust Curriculum Lead for Primaries explains: "Good communication between teachers is a must. Pastoral leads, form tutors and heads are given opportunities to have a regular dialogue in the lead-up to September, so that a tailored transition package can be introduced".
Each school has its own approach to transition planning, but the aim of our BWT secondaries is to visit every Year 6 pupil in their classroom, to better understand where they sit academically. We are making strides towards increasing the number of these visits, so that we can observe our future students in their primary classrooms. "We want to avoid gaps or repetition in the teaching of the curriculum during that first year of secondary school. Not an easy feat when the cohort comes from a multitude of different places" adds Carrie.
Adam Crawte, Trust Curriculum Lead for Secondaries elaborates: "Cohesion between Primary and Secondary is the key, which is why Carrie and I have set up regular meetings between the relevant professionals from both phases, to meet and compare notes and strategies. We're starting to expand on this by carrying out the process by subject, so that we work more efficiently and provide the strongest educational delivery we can. We also invite our Trust primary subject leads to our secondary schools, so that we create opportunities to align teaching content, methods and vocabulary."
Incoming children to a BWT secondary school usually have at least two 'transition days' which is an opportunity to preview their new surroundings and allay any potential worries that might play on their minds throughout the summer break. Adam plans to increase this in the future, having experienced their benefits in a previous role leading school transitions.
A tailored approach
An awareness of different teaching methods is important and there is often more than one way to teach a topic or concept, potentially causing confusion in Year 7 and undoing a lot of the great work of primary teachers. "Understanding the methods used and topics covered in Key Stage 2 minimises the risk of confusing students at what is an already confusing time for them" continues Adam.
Equally, there's always a risk of underestimating the capabilities of children in certain areas, so it's important not to go back to square one with a new cohort in September. "Our aim is to make life easier for everybody concerned by ensuring clear communication. Our new process enables us to do this on a number of subjects, including English, Maths, History, Geography, Languages and Religious Education" adds Adam.

It's particularly important that school visits are tailored to suit individual needs, so additional visits are arranged for our SEND children, ensuring a clear understanding of the needs of these children.
Preparing children for big changes ahead
The 'big fish in a small pond' analogy is certainly true of the primary to secondary school experience. Some of our Trust primaries have less than 30 children per year group whilst some secondaries have up to 270 in one year alone. This can be emotionally and mentally challenging for new starters, so we do everything possible to reduce this stress.
Adam explains how the Trust's transition plans are evolving from September 2023: "Historically, we've started transition planning from March when we know our intake numbers, but we're moving to a more holistic approach, where we maintain a constant level of dialogue with our primaries throughout the academic year, rather than waiting until March. Touchpoints might come in the form of open days and events at our secondary schools e.g. drama productions, science lessons etc".
Carrie has been developing some important content with the Trust primaries for the Year 6 PSHE content to support this also. "We teach the children about managing change, emotions, timekeeping and supporting others. It's all about encouraging them to be more independent, organised and confident" she concludes.
What do our students say?
Listening to the worries, challenges and ideas of our students is something we take great pride in at BWT, so we asked some of our current Year 7s at Thomas Clarkson Academy about their recent transition from Peckover Primary School.
Here's what they said, including some helpful advice for those pupils who will be moving up in September…
Sammy said: "I was really worried about not being able to find my lessons because TCA is much bigger than my primary school. I overcame this fear by asking for help and being able to visit Thomas Clarkson before I officially started."

Sammy's advice: "You might be worried about making friends, but you will find everyone is in the same position, and you will make new friends in your tutor group and classes. The uniform was different to my primary school uniform, but it is comfortable and looks smart. There were lots of teachers to help me and I know you will have the same."

Arturs said: "I was worried about the size of the school but after my transition days, it didn't feel as big. On one of the transition days, I experienced taster subjects and I got to spend a day with my tutor group and new form tutor. The transition days allowed me to ease into secondary school, and although there is a lot to take in, the information was spread out through the days."

Artur's advice: "There are lots of opportunities at TCA and I encourage you to make the most of these opportunities early on to support your transition."

Phoebe said: "I was worried it would be busy because it is a much bigger school than primary, but once I had experienced a few days, that fear went away. I was worried that I would get lost, but I asked other students and teachers for help. I thought I wouldn't make friends, but I have lots of new friends and everyone was in the same position. The lessons are not scary, and teachers are here to support you and student services are supportive too."

Phoebe's advice: "When you first join, it can feel scary and you might be nervous. This is normal and I felt the same, but these fears go away quickly. You might be worried if you have friends going to a different school, but you will make new friends and have new experiences – You will love this school!"

Chanel said: "My fear was about getting lost, but I quickly found my way around, with the support of other students and staff. The transition days are helpful and really help with any worries you have.

I really enjoyed meeting my form tutor before I started at TCA."
Across our portfolio of 5 (soon to be 6) primary and 5 secondary schools across our Trust, we're incredibly proud to know that so many of our pupils stay within our Trust, as they progress along their educational journey. They are fully supported as they transition through this process by our dedicated staff, who work together to make it a positive experience for each and every child.