How Brooke Weston Trust is reducing staff workload and enhancing wellbeing ​​​​​​​​​​​​​​
06/09/2023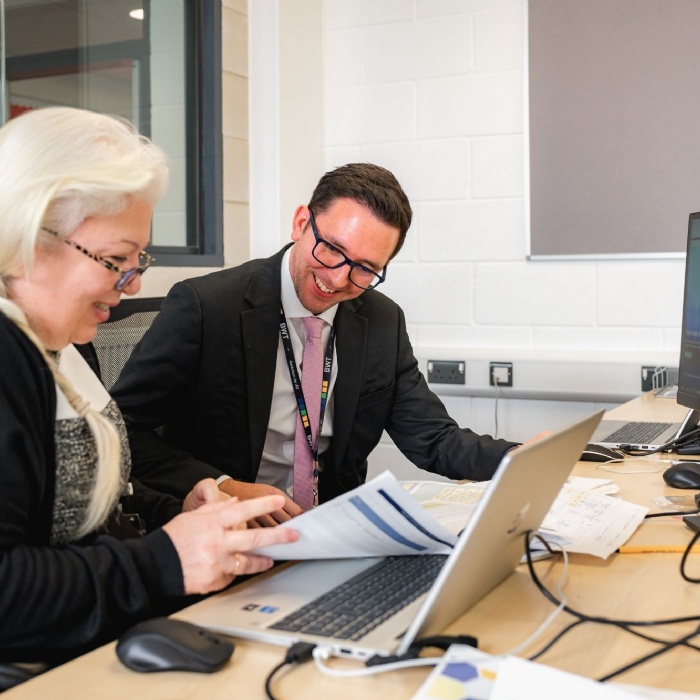 As the demands of modern education continue to grow, here at Brooke Weston Trust, we are taking proactive steps to reduce the workload of our employees and support their overall wellbeing, acknowledging that 'one size does not fit all'.
Here are five things we are doing to ensure that employee health and wellbeing continues to be a priority:
Launch of our People Strategy
Continually developing our trust-wide policies
Introducing a new operating model for our HR provision
Launching a trust-wide workload and wellbeing charter, developed with our employees and in conjunction with unions
Regularly reviewing the health and wellbeing support available to our employees
Developing our People Strategy
Following the results of our employee survey, feedback from focus groups across the Trust, and the intention to showcase educational best practice, we have developed our People Strategy which is due to be launched before the end of this academic year.
Maximising wellbeing and managing workload is one of the six key elements highlighted within the strategy, and we have already started implementing initiatives over the last academic year to make this a reality.
Continually improving Trust wide policy
Every employee across the Trust is now guaranteed a minimum of five paid days (or equivalent of one week if part-time) that is dedicated to personal and professional development.
A flexible wellbeing day has also been incorporated into our special leave policy. Employees have the freedom to choose how this is used - whether this is to spend the day out in nature, attending their child's school play, or anything that will enhance their own personal wellbeing.
Introducing a new operating model for our HR provision
As part of our wider work, we have also introduced a new structure for our HR provision. This has included investment in two People Business Partners who will work alongside our Interim Head of People.
This new structure will enable us to provide further support to our schools, including coaching and development for leadership teams and facilitating solutions for challenging situations.
Launching a Trust wide workload and wellbeing charter
The Department for Education (DfE) workload reduction toolkit and wellbeing toolkits will be the foundation for the charter, tailored and developed with and for our colleagues.
The charter will support our schools to identify workload issues, providing an actionable framework for resolution, and introduce tools to help us evaluate the success of these workload reduction measures.
Regularly reviewing the health and wellbeing support available to our employees
We ensure that colleagues have access to appropriate resources, including the government's Health and Safety Executive (HSE) 'Talking Toolkit'. The toolkit focuses on the six common areas (demands, control, support, relationships, role, and change) associated with the potential to cause work-related stress and to facilitate conversations and create an environment in which day to day issues are resolved early as possible.
Across the Trust, we seize opportunities to improve our ways of working, our processes, and our use of technology to make working lives easier. This includes agile and flexible working wherever possible.
We will continue to facilitate changes, so our colleagues are empowered to advocate for their own wellbeing. Ultimately, we believe that by acting on this, our workforce will thrive at Brooke Weston Trust.
If you have any ideas about how we can further develop our support for our colleagues, please contact Tracy Marshall, People Business Partner (tracy.marshall@brookewestontrust.org) who will be leading our 'workload and wellbeing' strategic workstream, with a working group that's being established as we publish this article.
We will continue to share more about what we're doing to support our people and the planet in this term's theme of 'Wellbeing: Our People and the Planet'.