Popular principal to retire after 6 years at KSA
17/07/2023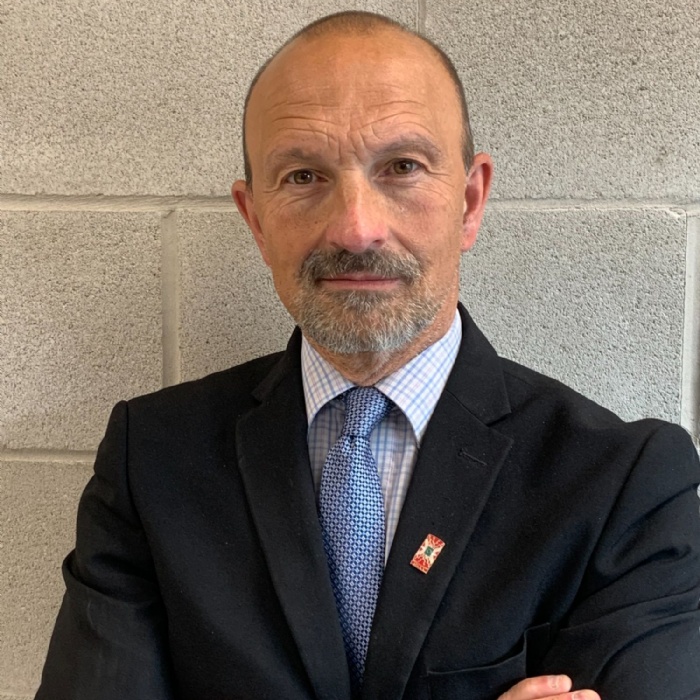 A new Principal is set to take the helm at Kettering Science Academy (KSA) in September after longstanding and well-liked head, Tony Segalini announced his plans to retire.
Following an extensive search, Mrs Jennie Giovanelli has been appointed as the new Principal of the large secondary school, based in Kettering.
Jennie joins KSA having previously been a headteacher at Kingsthorpe College in Northampton, where she led with great success for seven years.
As an experienced and well-respected headteacher, Jennie is known for her strong track record in school improvement, Ofsted success and exam performance.
Andrew Campbell, Chief Executive Officer of Brooke Weston Trust said: "Everyone who met Jennie during the interview process was impressed and I know she is looking forward to meeting many more parents and students in the weeks and months ahead. She will be making contact with everyone shortly to introduce herself and begin planning for September."
Tributes have been paid to the current and popular Principal, Tony Segalini, by colleagues across the school and trust. A recent Ofsted monitoring inspection also praised his strong leadership skills, saying: "You are bringing about improvements in the quality of education and the behaviour of pupils."
Andrew continued: "I'd like to take this opportunity to recognise Tony's impact on KSA over the past seven years. The school is very close to his heart and it will be hard for him to leave a little earlier than originally planned. Nevertheless, we are all in agreement that the best thing for the school is to make clear start with a new leader at the beginning of the next academic year."
Tony will continue working for Brooke Weston Trust in a different role until he finally retires next January, so he will be on hand to offer advice and support to Jennie and her team.
Both Tony and Jennie expressed their desire to deliver the very best for the school, its' children, staff and the local community.
Tony said: "It will be a real wrench leaving KSA, it has been a fantastic place to work and community to serve. I'd like to think the school is in a much better position than when I inherited it, six years ago.
"To get an experienced Headteacher is a real coup and I'm really looking forward to watching Jennie continue the work we have carried out" he added.
Jennie said, "I am delighted to be given the opportunity to join the KSA family. It is already clear from talking to staff and children that it is a very special place, and I am looking forward to getting to know the entire KSA community better.
"Being a Headteacher is the best job in the world, and I am excited to start looking after and nurturing what is already great about KSA, whilst using my experience and expertise to help build on the considerable and significant work of Tony and his team over the past few years.
"I came into education because of my passion and belief that schools are the perfect place to help every person discover their own voice and give them the confidence to celebrate this. I can't wait to start listening to the voices of children, staff, parents and the community of KSA."
Andrew Campbell, Chief Executive Officer of Brooke Weston Trust said: "I'd like to thank Tony for everything he has done for KSA. No one could have worked harder to move the school forward than he has done over his six years. I'm thrilled to welcome Jennie to the KSA family and am very confident that she is the right person to take the school forward."