Announcing our School Attendance Network event
25/10/2023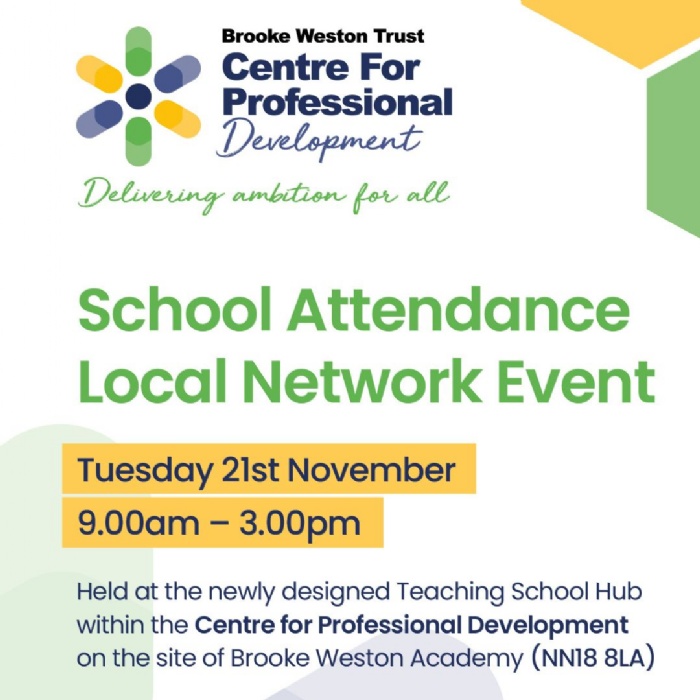 21st November 2023
Centre for Professional Development based at Brooke Weston Academy, Corby
We are very excited to be holding our first-ever Attendance Network Event here at the Brooke Weston Trust Centre for Professional Development on Tuesday 21st November 2023.
With the continued challenge in relation to maximising school attendance and complying with ever increasing legislation and guidance, Attendance Leads can often feel that professional development opportunities are difficult to source.
We feel that there is no better time than now to arrange an event specifically for Attendance Leads across the county and beyond.
We have a variety of speakers planned for the day who will cover a wide range of pertinent topics and are confident colleagues will find this event useful to support their daily practice.
We are also delighted to be able to offer this event free of charge!
More details below, and poster available for download.