Showcasing our commitment to nutritious, homemade food this coming National School Meals Week
11/03/2023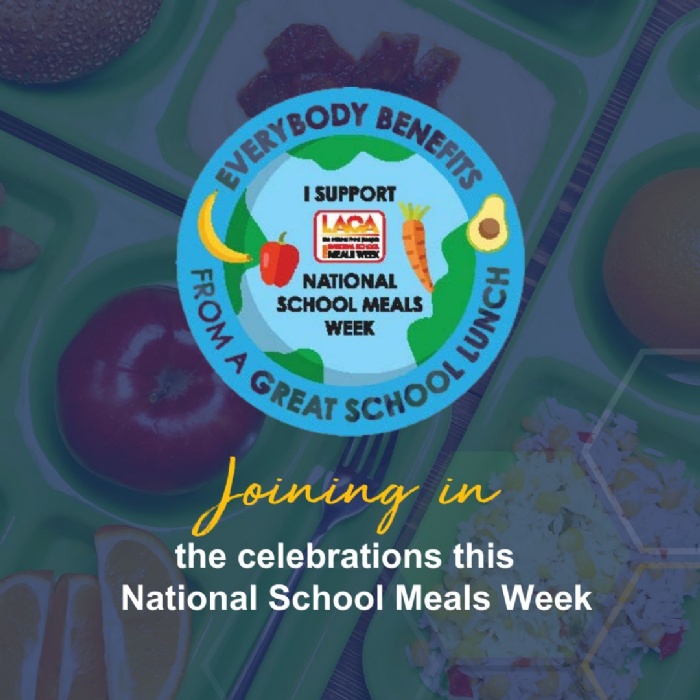 This year marks the 30th anniversary of National School Meal Week (NSMW), a nationwide event that highlights the importance of healthy, wholesome school meals. For the first time, Brooke Weston Trust (BWT) is proud to join in the celebrations.
We are excited to embrace this year's theme of: "Everybody benefits from a great school lunch". An ethos that aligns perfectly with the core values deeply embedded within every member of our catering teams and across our Trust.
Theresa Jackson, Head of Catering, explains: "Providing nutritious, homemade meals is central to our catering provision across the Trust, and participating in National School Meals Week is just another way that we can reinforce our long-held commitment."
This week-long celebration, running from Monday November 6th to Friday November 10th, will include a series of themed days and activities, each designed to highlight the significance of quality school meals and engage the entire school community.

We will be taking part in four out of the five days over the week:
Monday: Launch Day - Kicking off the week, we welcome everyone across the Trust to embark on this culinary journey with us. Look out for the NSMW posters and stickers across our schools!
Tuesday: Bonfire Night Theme – We are 'feeding imaginations' by taking a moment to recognise Guy Fawkes night with some delicious bonfire and firework inspired meals.
Wednesday: National Roast Dinner Day – Wednesday is all about celebrating the best of local British produce. Our catering teams will showcase their culinary skills by preparing a range of roast dinner options.
Thursday: Try something new - Thursday is dedicated to encouraging students to try something new. For those who haven't ventured beyond your usual choices or want to explore different tastes, this is the perfect opportunity. Why not feel encouraged to try one of our vegetarian scotch eggs that will be available for example?
Friday: Happy birthday NSMW! - The week culminates in festivities, acknowledging the three decades of positive impact that NSMW has had on countless lives. There will also be an inter-trust competition amongst the catering teams to see who can create the best celebratory display, so keep your eyes peeled on our social media channels for our Primary and Secondary winners!

This National School Meals Week, we are celebrating great food but also the countless individuals who contribute to making our food offer such a success. From our dedicated catering teams to local suppliers, parents, and students who appreciate a nutritious school meal and the impact on being enabled to learn effectively!
In addition to the festivities planned for next week, on 30th October, we launched our Autumn menu, providing students with the opportunity to select their own meals from the brand-new week two menu during NSMW. From lasagne, curries to roasts, the new menu is full of nourishing and welcome winter warmers.
Looking forward, we are excited about the upcoming food-themed events we have planned for this 2023-24 academic year, including Veganuary and Chinese New Year. These events are about food; they are also a celebration of our diverse communities; exploring cultures and creating 'positive food memories' for our students for a lifetime to come.
See below, for some mouthwatering meals provided by our schools throughout this week: