Beanfield staff member is Strictly training for charity
15/09/2017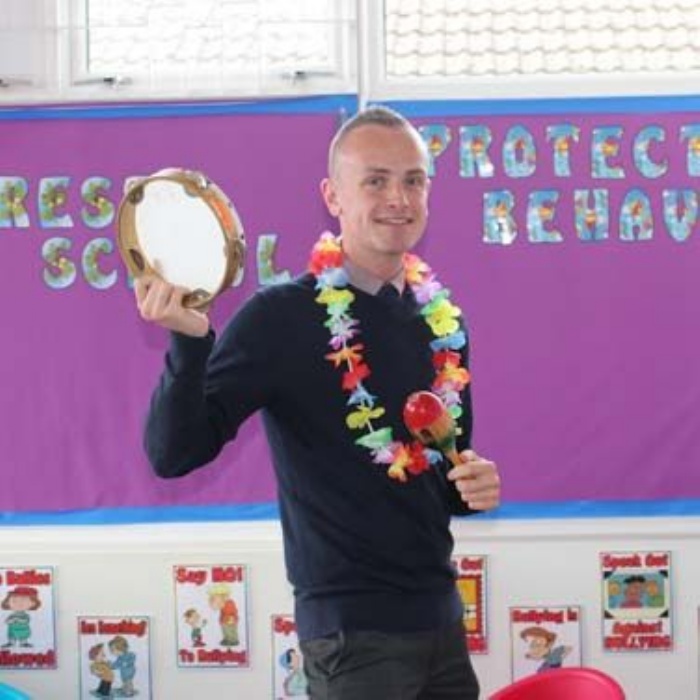 Beanfield's student welfare assistant, Callum Reilly, is one of ten local celebrities chosen to take part in Lakelands' Strictly Come Dancing competition.
The event, takes place on Friday 13 October at Best Western Hotel Corby where Callum will dance the Cha Cha and Waltz along with a show dance chosen by him and his professional partner, Donna Collins from Mash Dance School in Corby.
Callum said 'When I was first asked to take part I didn't want to do it as dancing isn't really my thing, but I have been to the event in the past and it is such a fantastic night and the fact that I am representing Beanfield and the Brooke Weston Trust and all the money raised goes to Lakelands Hospice, I thought I would give it a go and the more I am learning the more I am enjoying it.'
Callum has had ten weeks to practice; training up to four hours a week and he needs to raise a minimum of £1500 which he hopes to do through his JustGiving page and school events that he will be running in October. 'All the money that we raise is going straight to Lakelands Hospice, which is a fantastic local charity that Beanfield already does a lot of work with. I'm enjoying the training and as the night gets closer we will need to increase the training even more.
'My favourite dance so far is the Cha Cha because it is quicker and more upbeat, it does make me have to think a lot as I need to make sure my co-ordination is right, something I thought I would really struggle with but I've actually been quite good with it. I'm looking forward to performing our show dance as I've had a lot more input into the song and the style of dance we are doing, it really is going to be a fantastic night.'
Tickets for the event have already sold out, however it will be streamed live on the night and there will be a DVD available to buy afterwards.
If you would like to show your support for Callum you can donate via his JustGiving page
Justgiving.com/fundraising/lakelands-hospicecallumandonna
or via text CRSC62 along with donation amount to 70070.
We wish him the best of luck for the night and remember .... keeeep dancing!