Official opening of Little Explorers preschool
15/09/2017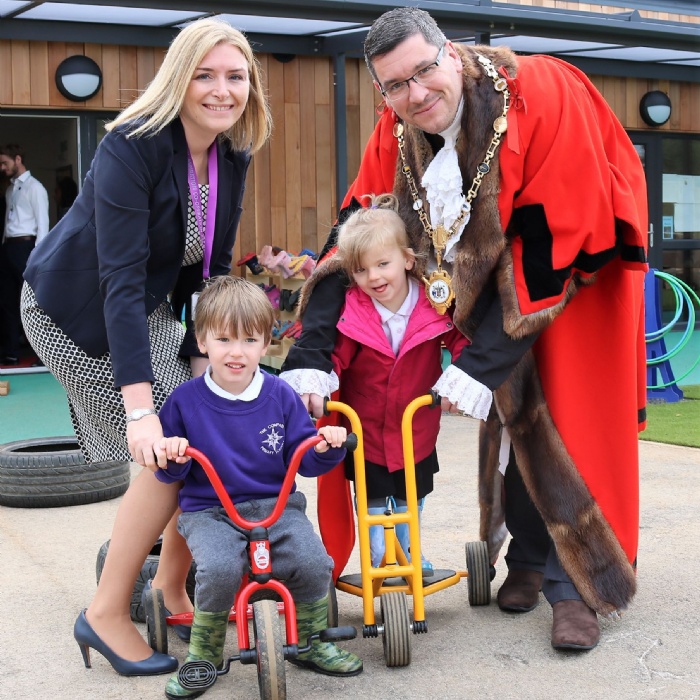 The Mayor of Kettering, Cllr Scott Edwards officially opened Little Explorers preschool at Compass Primary Academy, the first purpose built unit of its kind in the Brooke Weston Trust.
The accommodation, which was manufactured by NetZero Buildings, offers places for an additional 60 pre-school children. The facilities comprise free-flowing multi-purpose accommodation, an office, kitchen and toilets and it is designed to be as energy efficient as possible with photo-voltaic cells on the roof providing all the electricity and diverting any excess back into the main school building.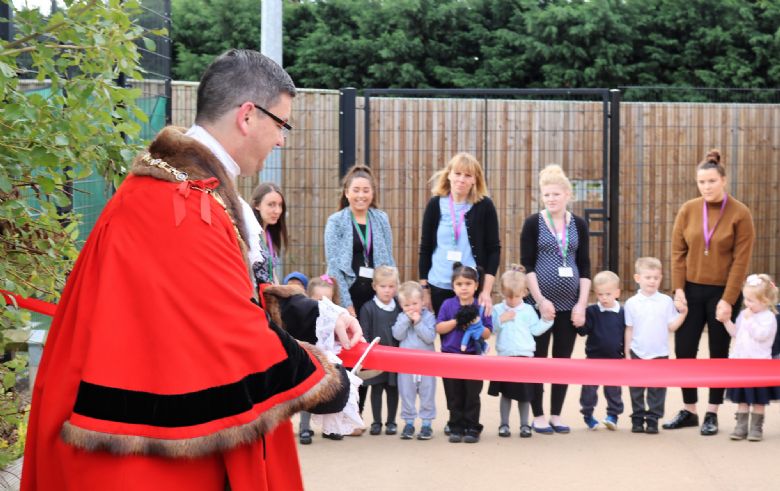 The new preschool means that students can have a seamless transition into the main primary school and there are plans that it may eventually be used to offer extended provision beyond the formal taught day.
Cllr Edwards cut the official ribbon watched by preschoolers, Principal Jo Fallowell, Dr Andrew Campbell, CEO of the Brooke Weston Trust and Principals from the Trust schools, as well as representatives from Northants County Council and NetZero Buildings.
Cllr Edwards said: 'Compass is a great school and it is a pleasure to declare the pre-school open. It really is superb and it is great that it has eco-friendly credentials. You should be proud of it and everything you have achieved.'
Principal Jo Fallowell said: 'It has been a long term aim at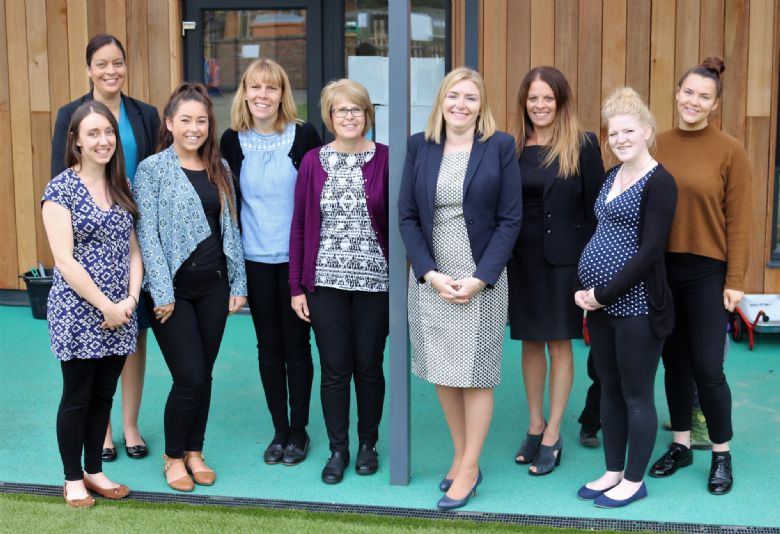 Compass Primary Academy to be able to offer our pre-school children the best experience that we can. I want to thank the Brooke Weston Trust and Northants County Council in helping us realise our dreams and have this building. A huge thank you to Pick Everard, Net Zero and the Brooke Weston project team. They have all been amazing ensuring that the building was completed over the summer. My biggest thanks has to go to my staff and Business Manager for giving up so much of their time to get the building ready for our first day. We can now provide a good foundation for our children at the very start of their learning journey and prepare them to move onwards through the school.'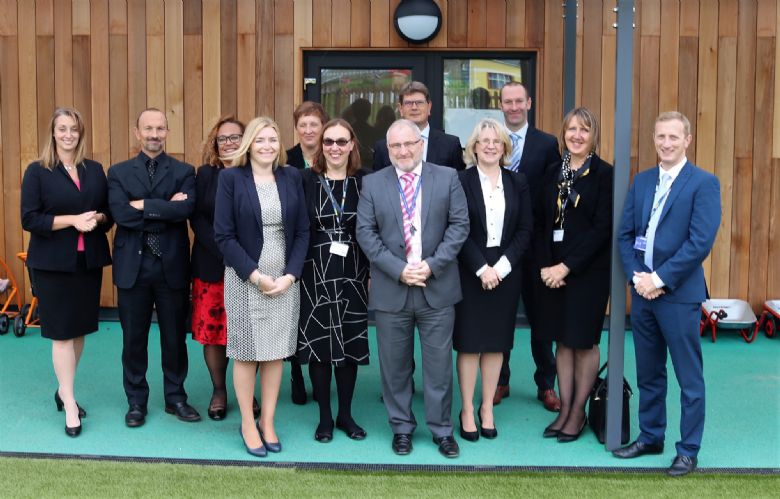 Dr Campbell said: 'Nothing is more important than to get off to a good start in life and for the school to do its best for its community. This preschool is a very important asset and offers seamless transition to all through primary education. We have high aspirations for Compass Primary Academy and this preschool will be a big part of that. From an education and community needs perspective it is fantastic. Thanks to everyone on the project side who brought this to completion.'
The site manager, Mr Rob Pinney from NetZero, said: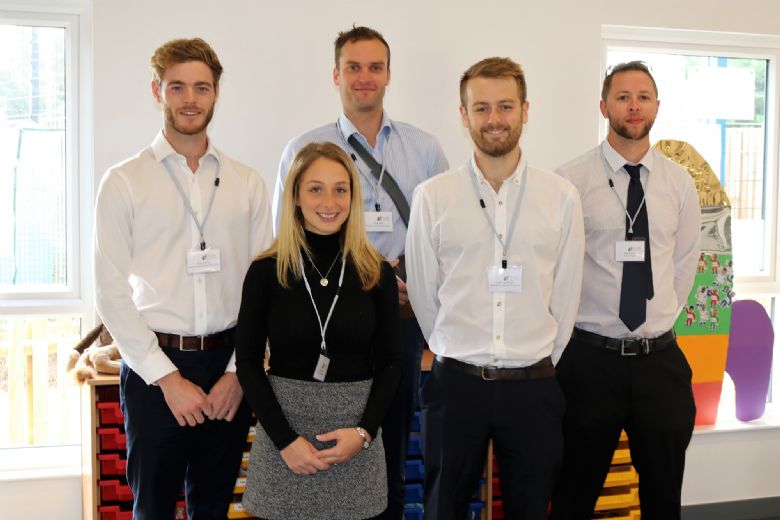 'The whole building was constructed offsite and transported in in pods so it was a quick build and airtight within two working days. It is a self-generating building and the temperature is automatically regulated. The school will generate five times more energy than it needs so any excess electricity and heat will be pumped into the main school building, offering savings which gives more to spend on the educational side.'
For more information on the pre-school, pricing and enrolment, please contact the school direct on 01536 532707.
More photos from the opening are available here.