Ambition for All at Oakley Vale Primary School
18/09/2017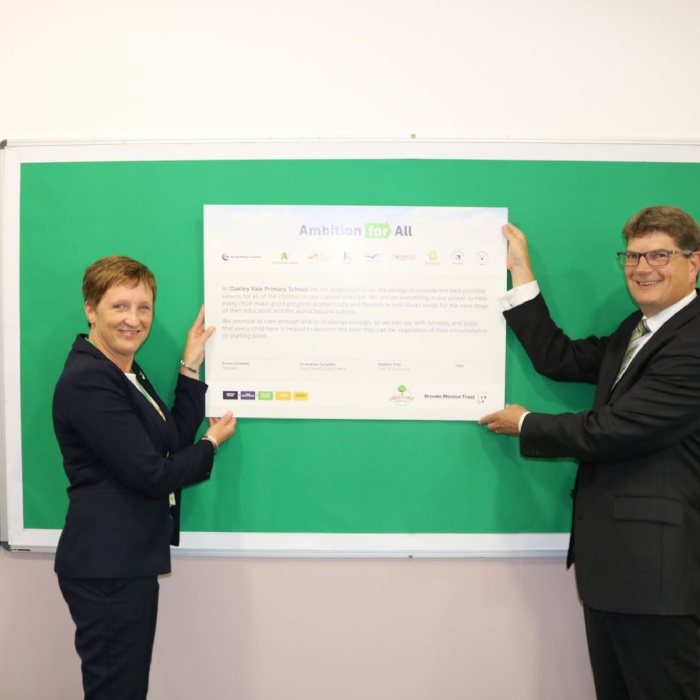 Oakley Vale Primary School is planning a series of projects around the concept of 'Reach for the Stars' when the school is the Trust's 'Ambition for All' torchbearer in November. During a special celebration assembly Principal Miss Emma Goodwin outlined the school's plans for activities including a fireworks and barbecue night for students and parents.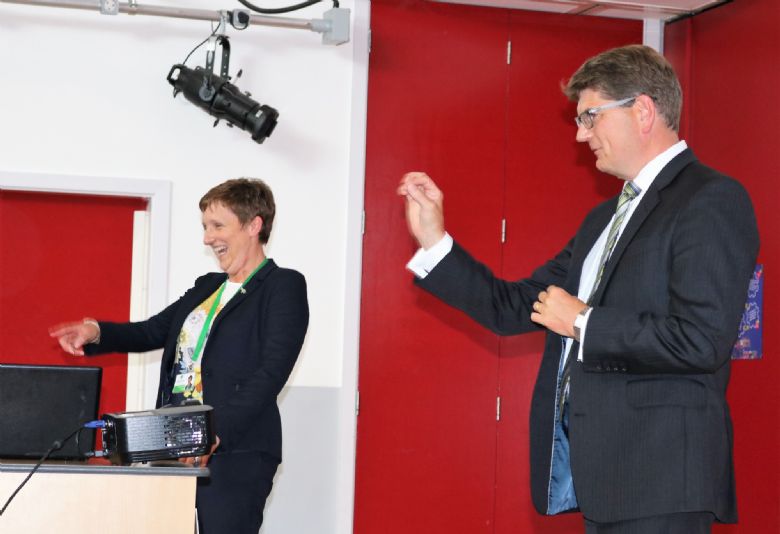 She told students: 'We want you to be challenging yourselves, trying new things and taking opportunities because that is how you learn. We are going to be aiming high, to achieve the very best that we can.'
Brooke Weston Trust's CEO, Dr Andrew Campbell said 'Every day you come into school, whether you are a teacher or a student in the classroom, think to yourself 'Am I being the best I can be? Am I helping my friends and supporting other people? If we all do that together this becomes a brilliant place where everybody wants to be and where good things happen. I am looking forward to seeing ambition everywhere across the school.'
Afterwards Miss Goodwin said: 'The idea of 'Reach for the Stars'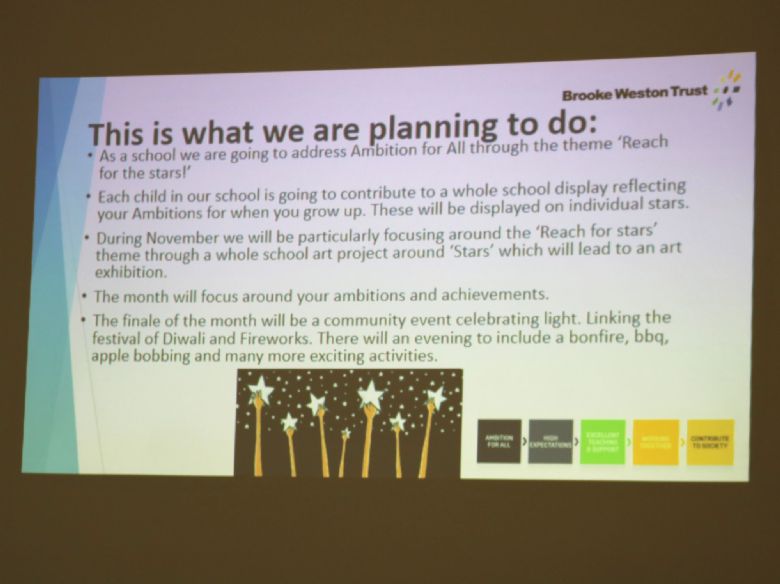 came from the staff and there is a lot of work that we are planning around the concept, individually and as a school. Each child will write their own ambitions on a star which will form a display in the library. We will also be doing star-themed artwork for an exhibition. To round the project off we are planning a bonfire and firework evening with activities including apple bobbing and face-painting. It is an ideal opportunity for community involvement and we may even ask our local firefighters to come in and speak to the students as well.'

The Ambition for All campaign is a single focus on improving academic outcomes and opportunities for character development that will run in all our Trust schools throughout this academic year. It applies to all areas of the Trust's schools' operations to ensure students receive the highest quality teaching and wider development opportunities within a supportive and encouraging environment, where adults live and breathe ambition for student success in all its forms. Implicit within this approach is a focus on the progress of disadvantaged students and of high ability students, whatever their background. As part of the Ambition for All campaign the CEO, Principal and Chair of Governors at each school will sign a pledge to be displayed prominently.