Ambition for All at Corby Technical School
19/09/2017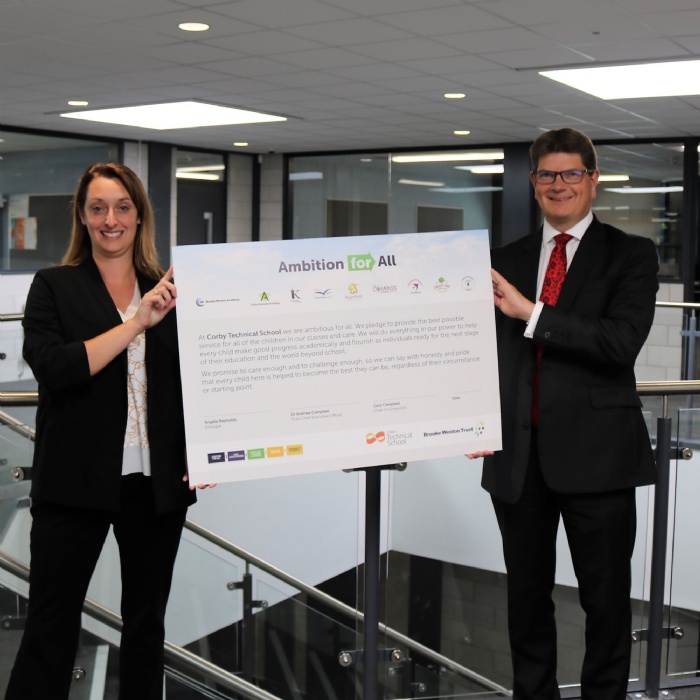 Our Ambition for All campaign has been launched at Corby Technical School, with students learning more about plans to implement activities when it is their turn to be the Trust torchbearer in February.
CEO Dr Andrew Campbell led a special launch assembly and asked: 'How do you, as students and staff, make a school community where ambition is alive and well for the right reasons? The most important thing is, when you walk through the door of this school every morning, are you walking into somewhere which is going to make your chances of achieving your goal better or not? Does your school give you hope to get where you want to be? How positive are you and the people around you?
'I want our whole group of Trust schools to have ambition, partnership and sharing between adults and young people. We will challenge you to be your best. We will work with you and help you be more than perhaps even you thought possible. If every day when you come to school you say 'I am being the best me and I'll bring it into every lesson' then you are doing your bit. If we do that, altogether the contribution you, as a school community, will make to the world will be huge.'
Principal Angela Reynolds reflected on the activities the students had already taken part in with a photo-montage of highlights from last year, featuring visitors, competitions and challenges and the school being awarded the Gold Mark for Sportshall Games. In addition CTS has recently celebrated its first ever GCSE results and its first Sixth Form cohort and held a celebration evening to recognise students who have performed exceptionally well.
Mrs Reynolds said: 'We are going to show all our other schools how ambitious we are. I am really looking forward to that so it is really important that we all, as students and staff, get involved in Ambition for All.'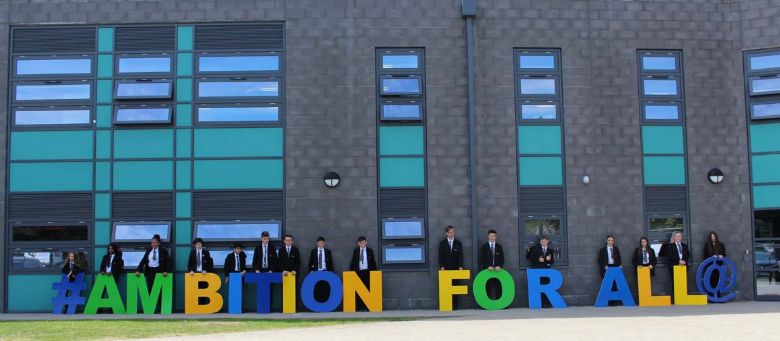 The Ambition for All campaign is a single focus on improving academic outcomes and opportunities for character development that will run in all our Trust schools throughout this academic year. It applies to all areas of the Trust's schools' operations to ensure students receive the highest quality teaching and wider development opportunities within a supportive and encouraging environment, where adults live and breathe ambition for student success in all its forms. Implicit within this approach is a focus on the progress of disadvantaged students and of high ability students, whatever their background. As part of the Ambition for All campaign the CEO, Principal and Chair of Governors at each school will sign a pledge to be displayed prominently.