Beanfield staff member celebrates 25 years of service
21/09/2017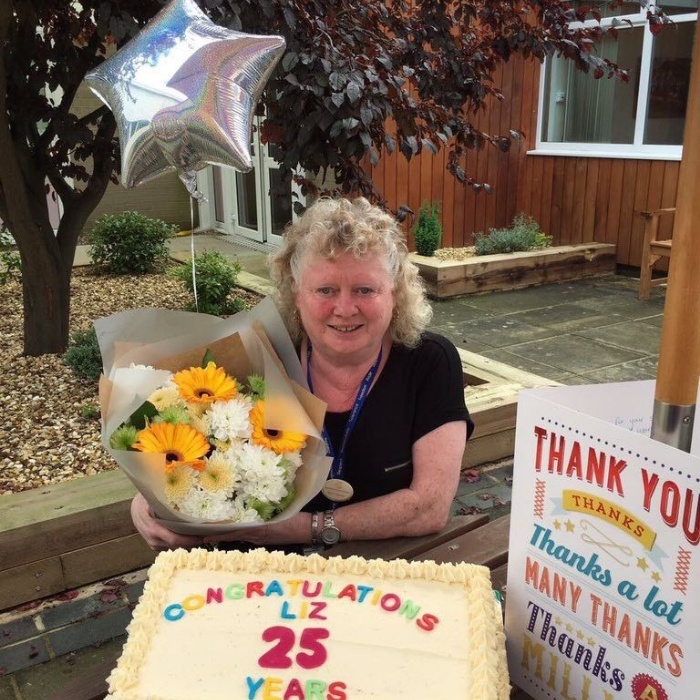 Congratulations to cover supervisor Liz Ruthven who has celebrated 25 years of service at Beanfield Primary School.
She said: 'I was working with a profoundly deaf boy at a local playgroup and when he started in the nursery at Beanfield they phoned to ask if I would like to continue working with him as a classroom assistant. I became a cover supervisor around five years ago.
'I love working with children and wouldn't want to do anything else. The school has changed and the role has developed with each new Principal. There are often new ideas and ways to teach but you also get old ideas making a return.
'My favourite thing is seeing the children's progress. I mainly work in Year 1 and call it 'the year the lights come on'. You can tell them that one plus one equals two in reception, but in Year 1 they start to understand it. I love the teamwork at Beanfield Primary School. There is special warmth and everybody works together and helps each other out.'