Author Jim Smith hosts interactive workshop
26/09/2017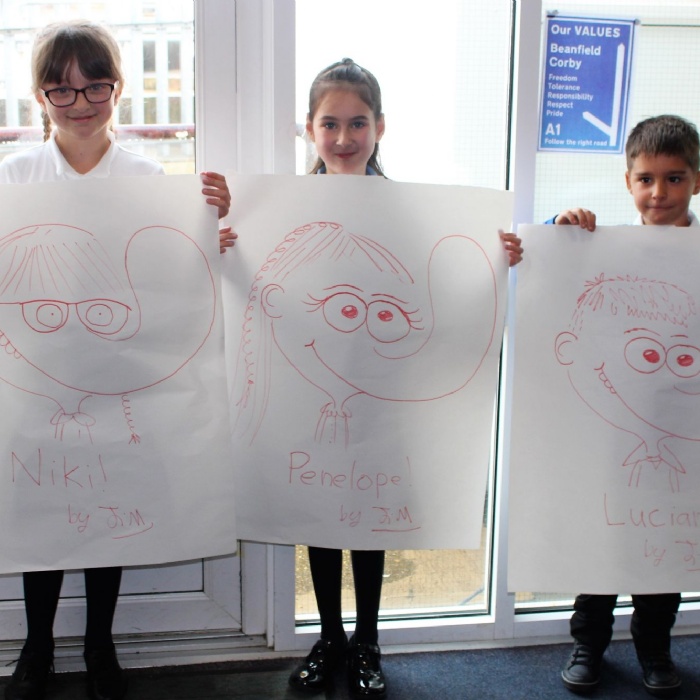 Prize-winning author and illustrator Jim Smith spoke about his books and even drew personalised pictures, including one of Beanfield's Principal Mr Leyton Smith.
Jim won the Roald Dahl Funny Prize in 2013 for the second instalment in his popular 'Barry Loser' series, 'I Am Still Not A Loser'. He spoke about how he comes up with ideas for his books before moving on to an interactive workshop on how to draw some of the main characters in the 'Barry Loser' books.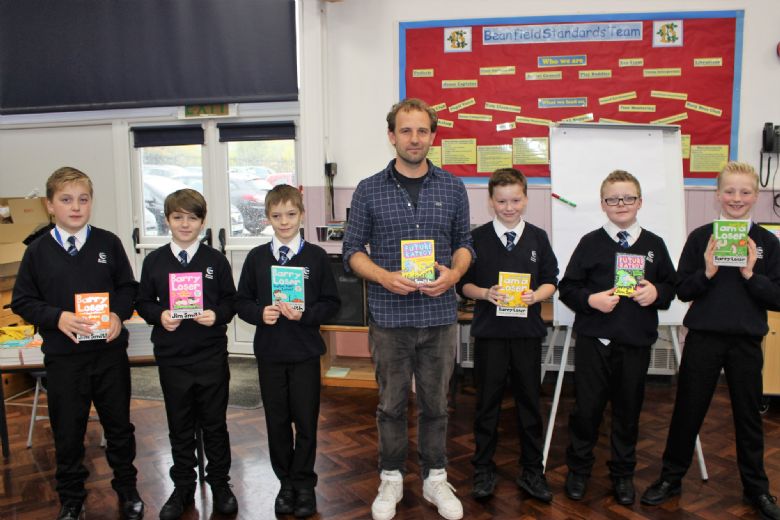 He said 'My books are stupid but fun and hopefully have a bit of a lesson about friends and families thrown in there as well. The main character, Barry, is based on me when I was around eight to ten years old. They are all based around the excitement of when you're a little kid. I think I just try and engage the eight-year-old part of my brain and hope that children like it as well. I wanted the main character to be someone with a very unfortunate name. I always felt that my name was a bit unfortunate as it's so common but I took it to the next level with Barry Loser!'
Jim had his first book published at 35 and, since then, has had a further eight in the 'Barry Loser' series and three in the Barry Loser spin off 'Future Rat Boy'.
'I enjoy visiting schools and talking about my books and I've had feedback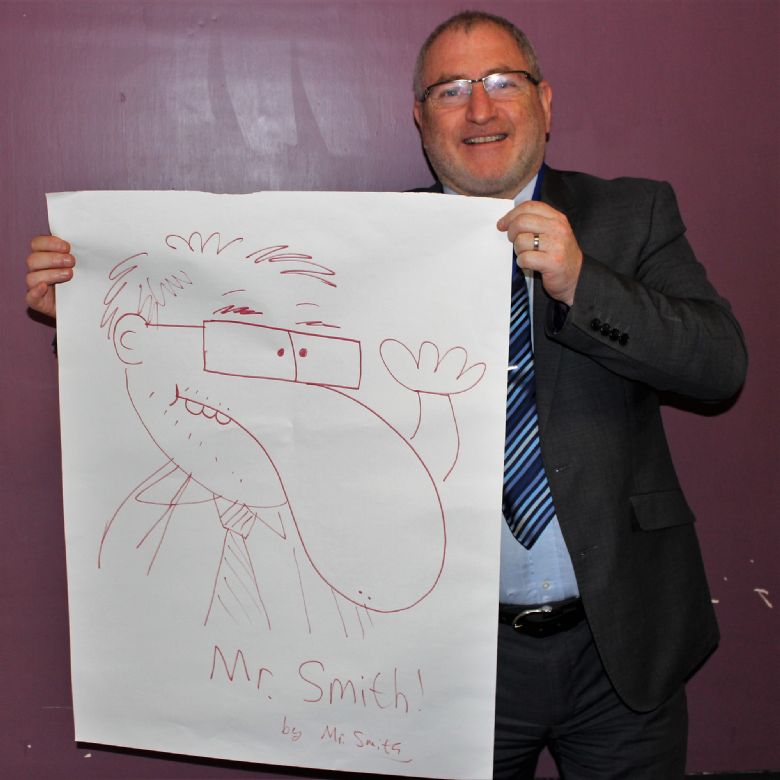 that students have become more interested in reading and drawing from listening to my sessions. I hope that students realise that anyone can write a book and that they don't have to be too serious. It's just a case of carrying on writing and drawing from when you are young as you grow up.'
Jim finished the session by drawing and signing 'Loser style' portraits of students, and also one of Beanfield's Principal Mr Smith!. Year 3 teacher Miss Gemma Carey said 'We have been so lucky to have such a popular author visit us here at Beanfield. The enthusiasm from children and staff has been phenomenal.'