Gretton's Ambition for All careers assembly
27/09/2017
As part of their Ambition for All campaign Gretton Primary School has focused on careers, inviting visitors into assembly to answer questions about their diverse professions.
Cathy Carver, Debbie Tysoe, Alex Dawson, Marianne Metaxas and Chloe Fowler each brought along the 'tools of their trade' and students took turns to quiz them, either individually or as a group. After asking questions including whether they used medical equipment, worked as part of a team, made appointments or handled money, the children found discovered that Ms Carver has been a hairdresser for 11 years and Mrs Tysoe is Finance Director of the Brooke Weston Trust managing a multi-million pound budget.
After gaining an English degree and studying journalism Mr Dawson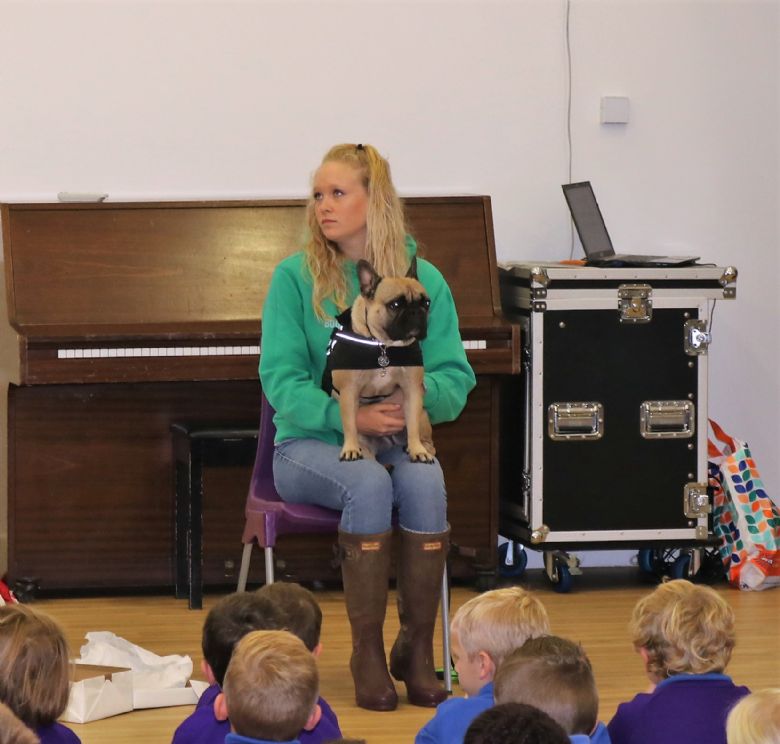 has worked for a variety of newspapers in the Midlands, covering news, court and local interest stories. Mrs Metaxas started her pet insurance business and has been running it for 18 years while Ms Fowler brought along her pet dog, a very popular visitor, and said that her dog walking business has recently expanded and she and her colleague walk up to four dogs each at once!
To continue the careers theme the students thought about what jobs they want when they are older and had a 'dress up' day, when they wore clothes or brought in accessories to illustrate their career aspirations.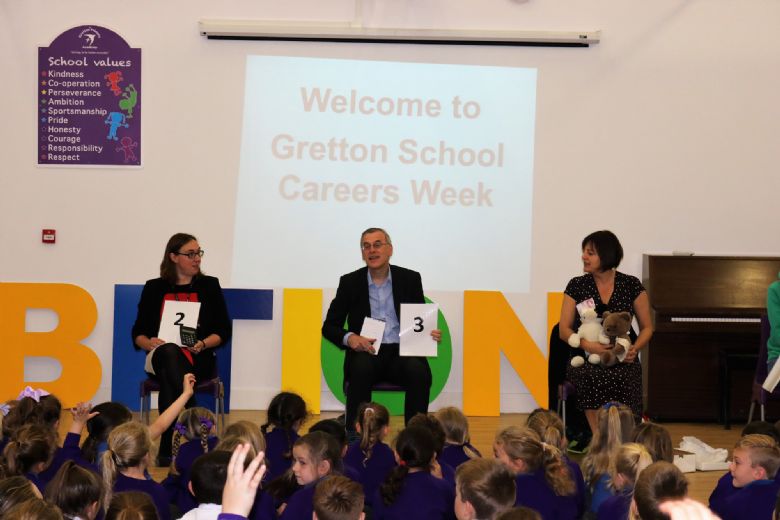 The assembly was the latest in a series of events that the school is running for the Ambition for All campaign. The students will also develop and market a product and present their ideas in a 'Dragon's Den' style presentation to Brooke Weston Trust's CEO, Dr Andrew Campbell and Ms Janina Taylor, Associate Principal of Corby Business Academy next week. Another highlight will be a visit by an Olympic athlete, who will tell the students all about his career path and achievements.