Emma runs MK half marathon for NSPCC
27/09/2017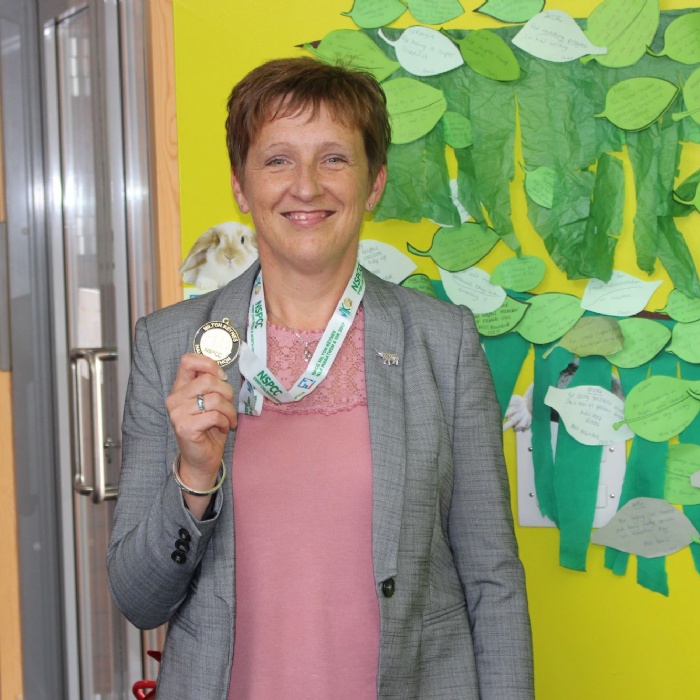 Congratulations to Oakley Vale's Principal, Miss Emma Goodwin, who successfully completed the Milton Keynes half marathon in two hours 15 minutes and raised more than £170 in aid of the NSPCC.
Over 1,500 people took part with the option to run 10k or a half marathon. (21.1k) Organised entirely by volunteers, all the money raised went to the NSPCC Schools Service, helping children to understand different types of abuse and how to protect themselves. The campaign is offered to schools at no cost and, with the help of their mascot, Buddy, it teaches children aged from five to 11 about safeguarding in a lively, interactive and memorable way.
Emma said 'I decided to do the half marathon as I ran one last year and thought I would like to challenge myself for another year. The NSPCC is a fantastic charity and I'm so pleased that the money raised this year is going to their Schools Service. Safeguarding is a passion for Oakley Vale and myself; it is essential that we make sure that all children are kept safe at all times.'
She began training in January and ran three times a week, gradually increasing the distance and she even managed to pack her running shoes for her summer holiday to Spain. She said, 'I wanted to continue training even when I was on holiday and it was beautiful running along the sea front. I love running and find it a fantastic way to de-stress. Most people like to sit somewhere quiet to relax but I am much happier to get my trainers on and just go for a run. It clears my head and gets me some fresh air.
'I enjoyed the challenge of completing the race and the buzz you receive once it is over. I will look at doing some 10k runs next year but my ultimate goal would be to complete the London marathon.'
If you would like to donate to the NSPCC Miss Goodwin's Justgiving page is here.