Celebrating our students' achievements
29/09/2017
The hard work of hundreds of our secondary students from across the Trust has been recognised in a series of award ceremonies. Brooke Weston, Corby Business Academy and Corby Technical School have staged events where students received awards in individual subject as well as year group categories.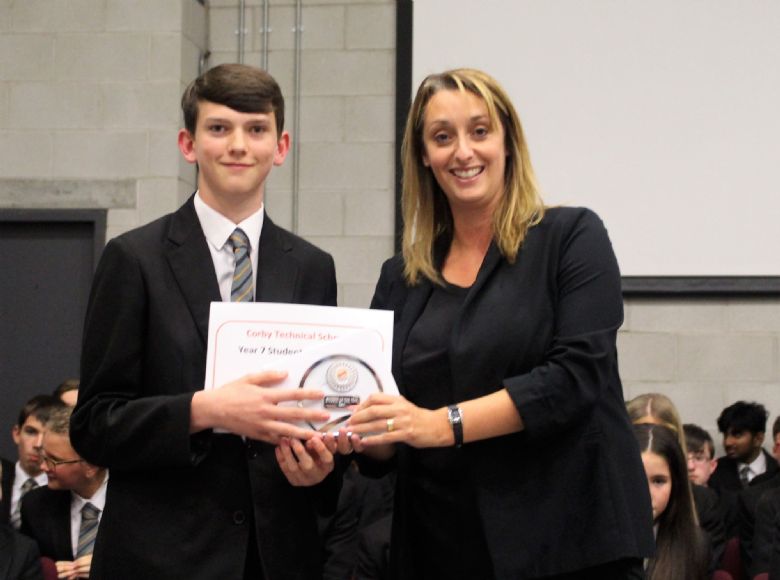 At Corby Technical School more than 90 awards were presented and Principal Angela Reynolds said: 'We are very proud of all of our students. This event gave us an opportunity to recognise those who performed exceptionally well during the past year.'
Wildlife expert and broadcaster Jules Howard told the audience at Corby Business Academy about his adventures including hand rearing endangered spiders and going on expeditions to track the world's rarest invertebrates. At Brooke Weston Dr Shini Somara who is a broadcaster, mechanical engineer and STEM education advocate, spoke to students about her education and career, using the analogy of flight paths and cruising altitudes to encourage students to aim high.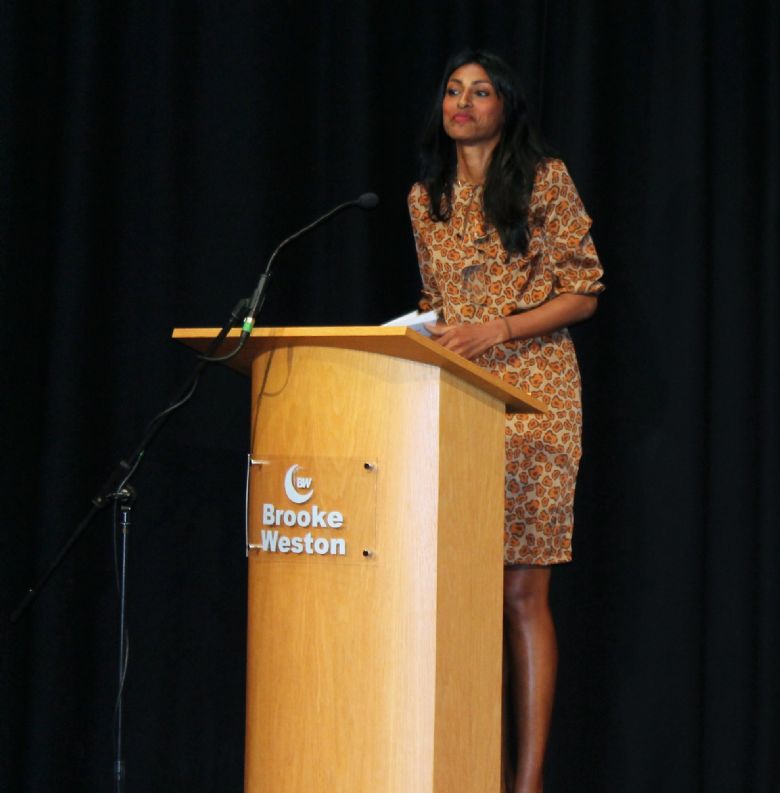 At Brooke Weston Academy the contribution of long-serving members of staff was also recognised and applauded. Principal Peter Kirkbride paid tribute to Executive Principal Trish Stringer, Mrs Karen Hearne, the Trust Director of Science, administrator Mrs Pat Hogan and restaurant staff member Mrs Annette McIntyre as they have all given more than 25 years' service to the school.
The events were also attended by civic and local dignitaries, business leaders and governors. Brooke Weston's Prize Giving was attended by members of its founding families including Mr Alexander de Capell Brooke and Mr George Weston, sons of our original founders, Hugh de Capell Brooke and Garfield Weston.
Thanks to everyone who put so much effort into making all of our Awards events so special and also to the parents who came along to support and applaud the efforts of our highest achieving and ambitious students.