Oakley Vale students triumph in football competition
10/04/2017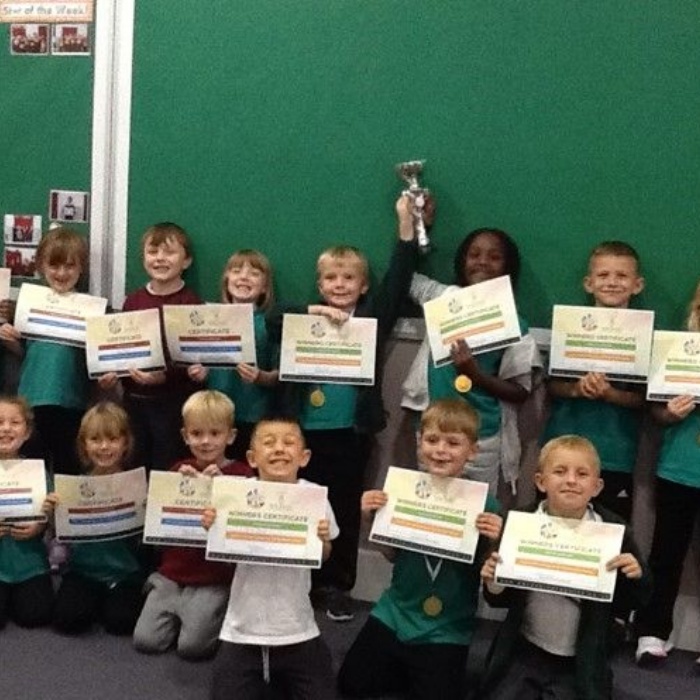 Congratulation to students in Year 2 and 1 at Oakley Vale Primary School who took part in the Pacesetters football competition at Kettering Sports Arena and came first and fourth respectively.
Seven teams took part in the competition, which was played in mixed teams of boys and girls with seven players in a team, six playing at any one time.
The teams played fantastically well in what was a tough competition. Year 1 student Duxsandy Simon stood out in his role as goalkeeper and received a special award for his efforts. He said: 'I loved saving all the goals - I saved lots and lots! I am a good saver and got an award for it. I love playing football because the more and more I play the better I get!'
Both teams received trophies and, as winners, Year 2 received a winning cup that will be displayed in the school. PE co-ordinator Miss Polly Murdock said, 'The students all played fantastically well and I am so proud of them all for taking part and the fact that Year 2 won is just the icing on the cake!