Olympian Grant Turner visits Gretton
10/06/2017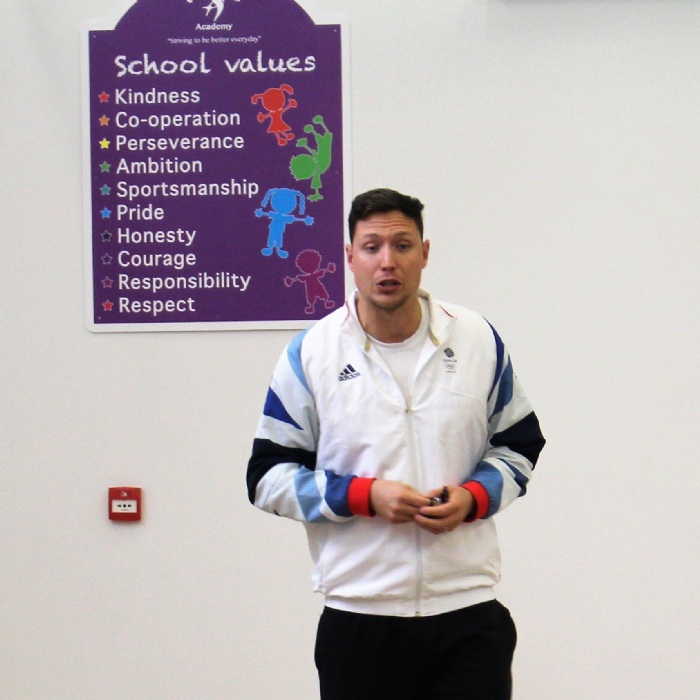 British sprint freestyler and Olympic swimmer Grant Turner inspired students at Gretton Primary School when he recently visited as part of their Ambition for All campaign.
Grant led a sponsored whole school fitness circuit, which was made up of four exercises including press-ups and star jumps. The money raised will help support athletes and raise money towards new PE equipment for the school.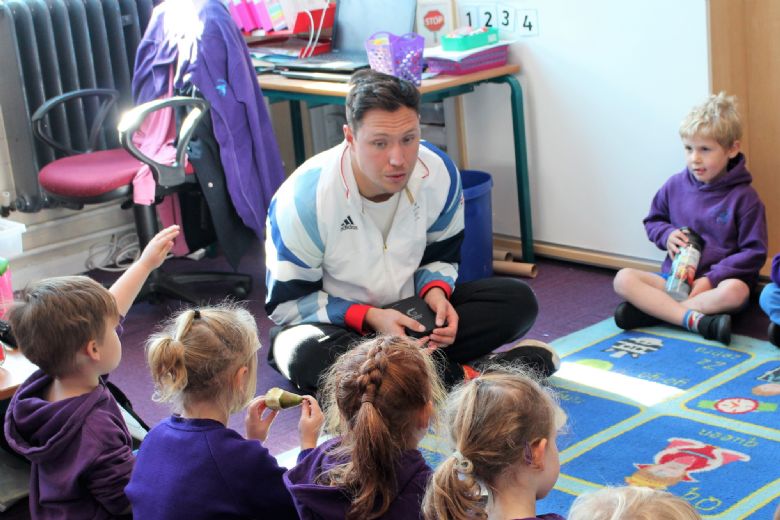 In assembly he spoke about overcoming his fears and what it felt like to participate in London 2012. He said 'The night before my race at the Olympics, I was so nervous that I could not sleep. Before the race we were all put into a room and everyone was walking, preparing themselves and looking confident whilst I was sat in my chair, thinking "I cannot do this" but then I heard this loud noise …The crowds were screaming and, suddenly, all my fears disappeared and I no longer felt nervous.'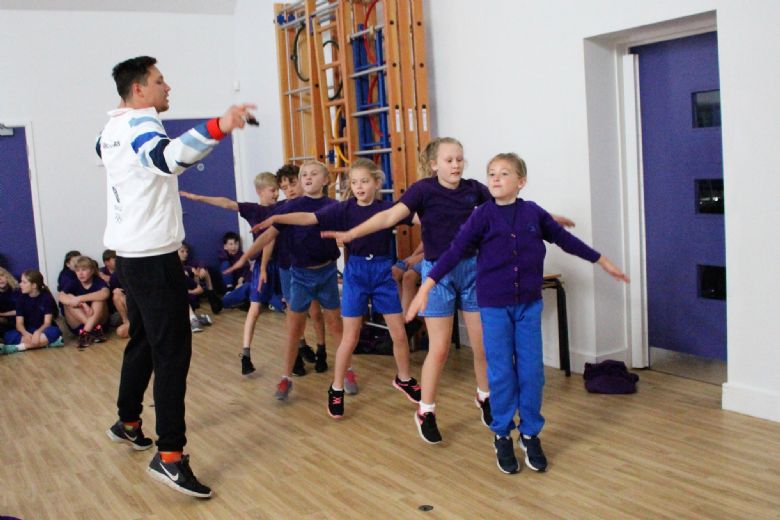 Tying in with the Ambition for All campaign, Grant's key messages to students included to give 110 per cent effort, enjoy sport and always show good sportsmanship. Students also took part in a question and answer session with Grant, who also visited classrooms, showed them some his medals and signed autographs.