Meet Beanfield's new catering crew
13/10/2017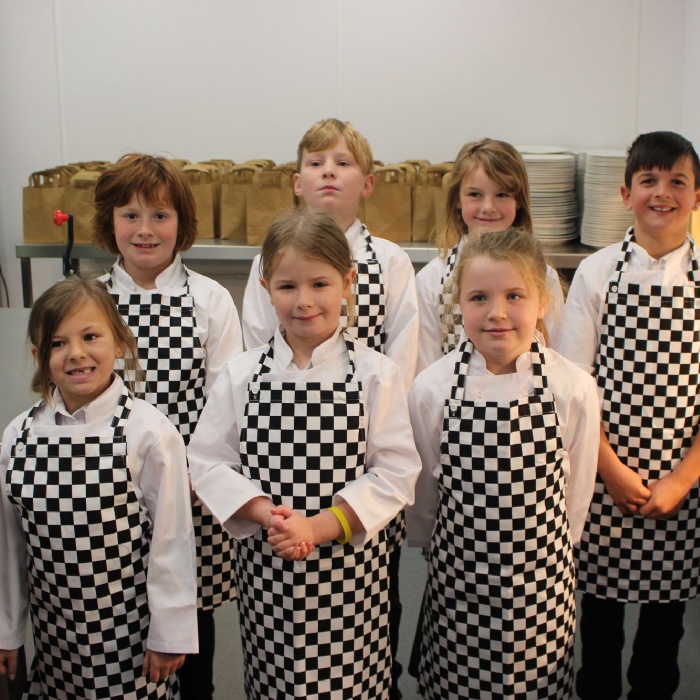 Beanfield Primary School have introduced a new student 'catering crew' to help out at lunch times and enhance the dining experience.
The students, from Years 4 and 5, will each wear chef's whites when on duty and will help with everything from cleaning up spillages, helping in the kitchen and assisting younger students with their lunches. They will work in rotation in teams of three each day.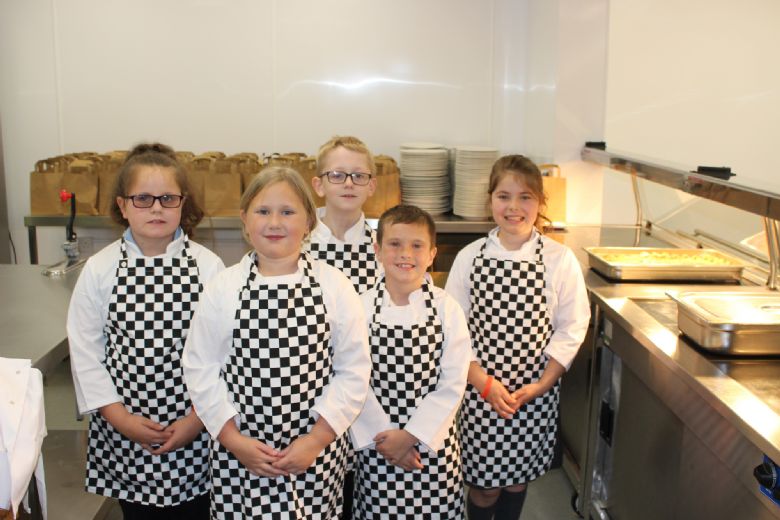 The scheme started after Year 6 student Charlie Blundell-Wilson started helping out in the kitchen of his own accord. He said 'I have done this job last year and it was really good. I was the first one to start helping out at lunch times. I help out by cleaning up, taking people down to the dinner hall and things like that. It is fun and I love the new uniform that we have. I am happy that I have now got a team to work with me.'
Year 4 teacher and lunchtime leader Miss Charlotte Johnson said, 'Charlie was helping out a lot and we thought it would be quite nice to get a team of children together. Charlie is now heading up and leading the team. It was our chef, Kevin Dainty's idea to get them a uniform as it gives them a presence in the dinner hall'.
'They applied and I chose students who had good behaviour and attendance, were suitable role models and were passionate about the role. The children will relate to them as it's a child asking them to do something rather than a teacher, and I think it's nice to have an important role within the school other than just learning.'