Local homebuilder donates hi-vis bag tags to students
13/10/2017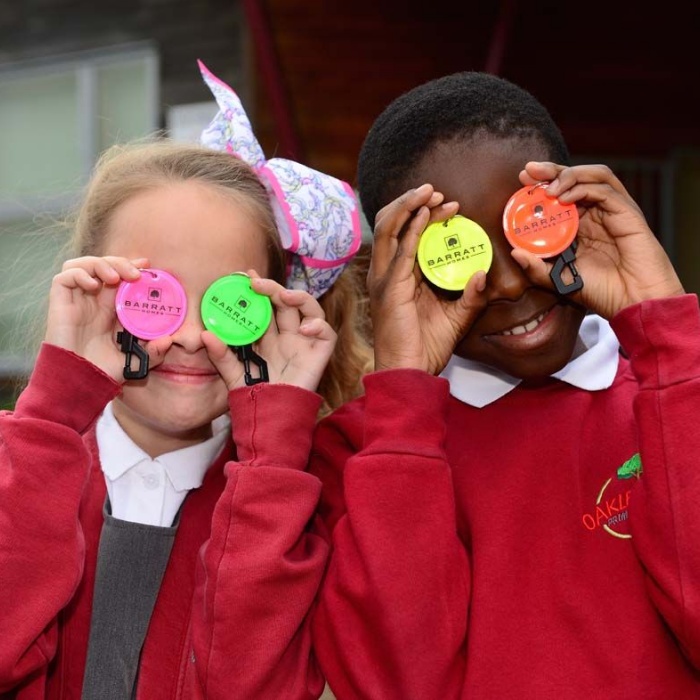 Students from Oakley Vale Primary School are joining thousands of children across the UK to take part in International Walk to School Month in October with help from local homebuilder Barratt Homes Northampton.
The developer has supported the campaign by donating 400 hi-visibility bag tags for students to wear on their way to and from school. Despite the average distance to a student's primary school being one mile, more than half do not walk to school regularly, with 52 per cent being driven.
Deputy Head Nikki McDonald said 'We are always very grateful for the support of Barratt Homes, this is the second year that they have provided the students with hi-visibility bag tags and it helps us, as a school, to ensure our children have a really good awareness of how to stay safe in the winter months.'
Walking to school benefits children and their parents by increasing exercise, saving money on fuel, and it can increase social interaction with other families who choose to walk.
Andrew Swindell, managing director for Barratt Homes Northampton, said, 'Our development Lyveden Fields is located near to Oakley Vale Primary School, so as families move into their new homes it is important for us to support International Walk to School Month and encourage families to stay safe while walking. By offering students a helping hand and donating hi-visibility bag tags they should be encouraged to walk to school and can stay safe as the dark nights draw in.'