BWA music teacher wins Pride of Northamptonshire awards
11/02/2017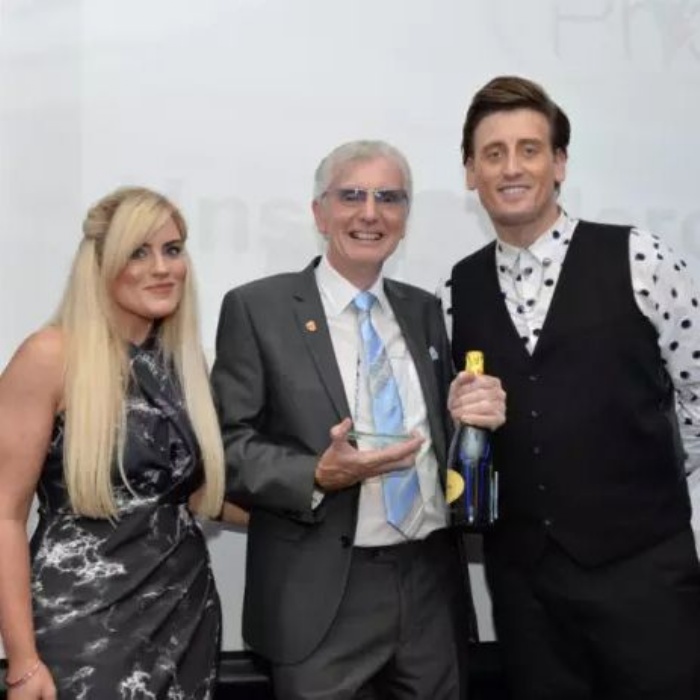 A guitar teacher from Brooke Weston Academy has won three different prizes in the 2017 Northamptonshire Pride Awards.
Congratulations to Mr Paul Balmer, who won the overall award of the evening - 'Kettering Park Hotel Choice Award' as well as the 'Hard work and determination' and 'Unsung Hero' categories.
The awards, run jointly by the Northampton Chronicle and Echo, Northants Telegraph and Daventry Express, took place at the Kettering Park Hotel and were hosted by Jon Moses, finalist from the ITV show Andrew Lloyd Webber's Superstar.
Paul works tirelessly for the local community and has such a positive effect on so many people. He runs a music youth club on Saturday afternoons, is a member of the Oakley Vale Arts Panel, teaches guitar to young people - often free of charge, and is a founder of Corby Film Week.
Through HD Media, a local community interest company, he gives young people practical training to help them realise their dreams of working in the film and TV industry. Fourteen of his trainees have recently achieved AQA qualifications and three have gone on to take up media apprenticeships or courses.
Paul said 'I didn't expect to win; in fact I didn't even know I had been nominated for two of the awards! It was a bit of a shock but it's nice to be noticed and awarded for the work that I do as it gives you a lift and keeps you going.
'Community is important and, for me, it is about building a strong community for my son to grow up in. People are becoming very insulated on their phones and laptops and they need to break away from that and become engaged in their community and what is going on around them. I am happy that I am able to help my community grow and help other people get involved with new projects or interests. It can be hard work but it is incredibly rewarding'.