Compass's month as 'Ambition' torchbearers
11/03/2017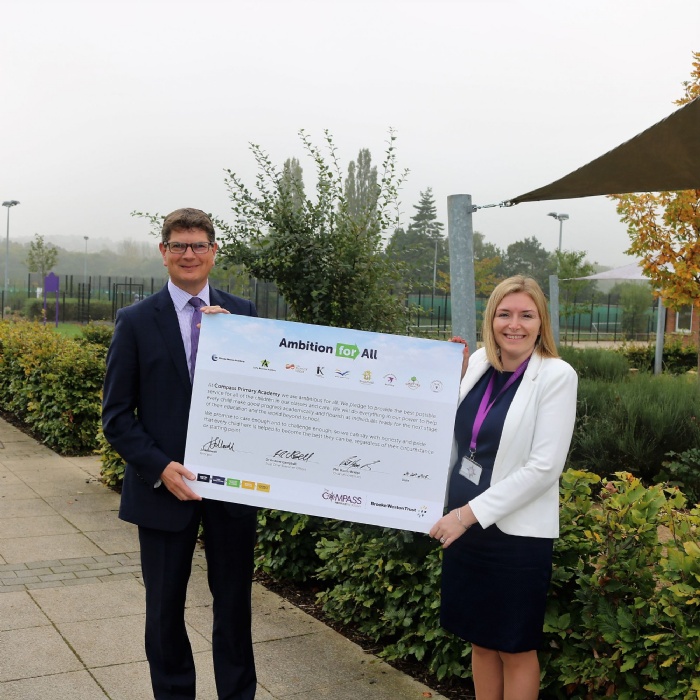 Compass Primary Academy has a successful month as 'Ambition for All' torchbearers which culminated in a special careers-based theme.
During their 'When I grow up' day professionals, including a Sky Sports journalist, chef, community police officer and engineer spoke to students in assembly about their different roles. The students were split into groups that enabled them to find out about the careers that interested them the most. The students asked questions about equipment, the uniform and the skills involved in the jobs and used that information to fill out a job fact sheet.
Principal Jo Fallowell said 'It was an absolutely brilliant day; the students were able to speak to professionals from a great range of careers. It helped them gain a better understanding of what they need to do in order to achieve the jobs they want. I hope this will inspire them to be ambitious academically and work hard in order to achieve their dreams. Thank you to the professionals who helped make the day a great success.
'Although our time as torchbearer has come to an end, Ambition for All is going to continue to be a massive part of Compass Primary Academy. We are planning to have an amazing talent show later in the year and are also launching the concept of our five cartoon people that illustrate our school values of Resilience, Responsibility, Respect, Co-operation and Aspiration.'