Ambition for All launched at Peckover Primary School
13/11/2017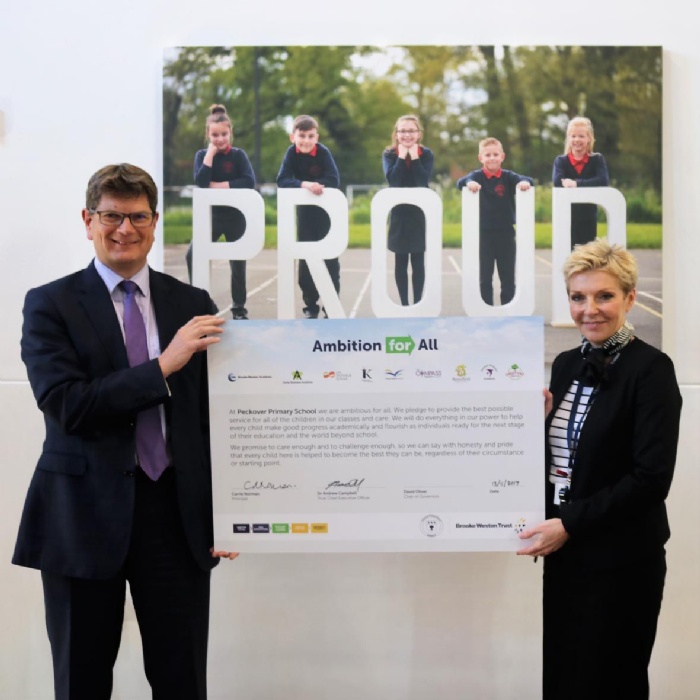 Peckover Primary School has very exciting plans for when they are the Trust's Ambition for All torchbearers. Trust CEO Dr Andrew Campbell and Principal Carrie Norman outlined the scheme and linked it to Peckover's PROUD values of 'Perseverance, Respect, Opportunity, United and Do your best'.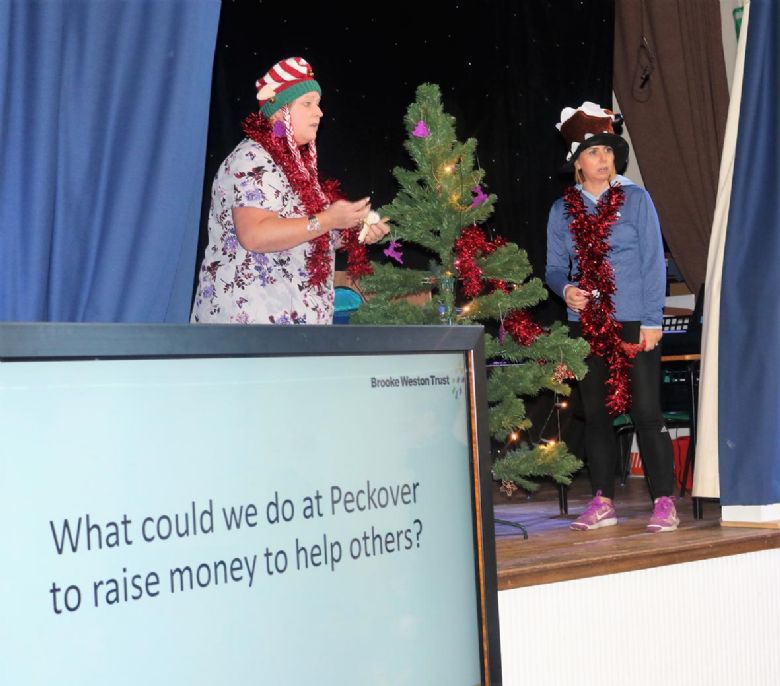 Students played an integral part in the assembly, giving examples of the core values in practice. There was also an impromptu interruption when teachers Kate Kendal and Rachel Horvath were revealed backstage decorating the school's Christmas tree! Unfortunately the decorations were not up to Peckover's exacting standards and so, after discussion, the students decided to make some for a special Christmas Fair.
They even had a special broadcast from Father Christmas on 'North Pole Radio' when he mentioned individual students and told them that he would be visiting the Christmas Fair on 1 December, which is also the same day that Peckover takes over as Ambition for All ambassadors!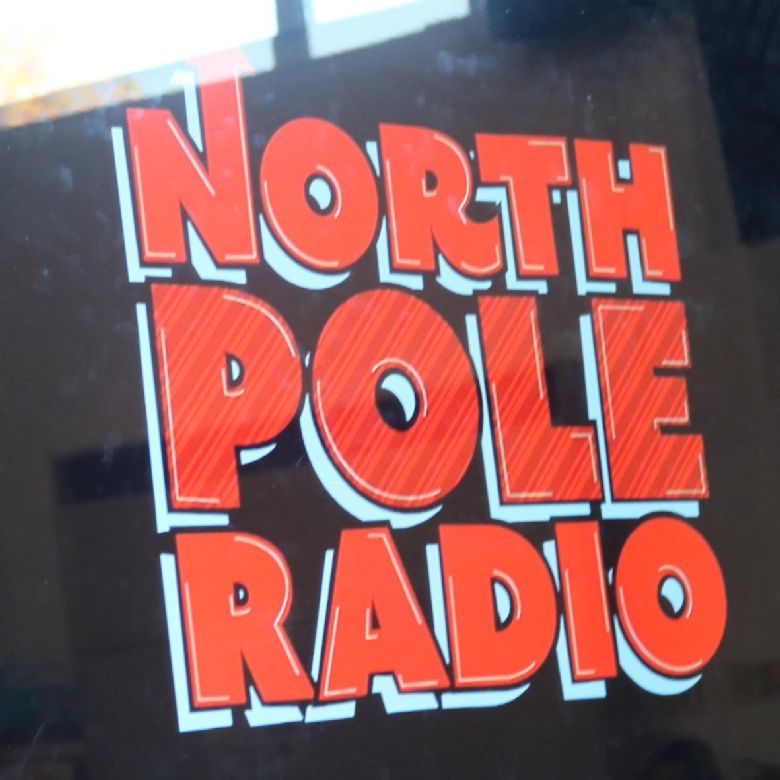 Students and staff will be very busy over the next few weeks, gearing up for the Christmas fair and other activities to celebrate and promote Ambition for All.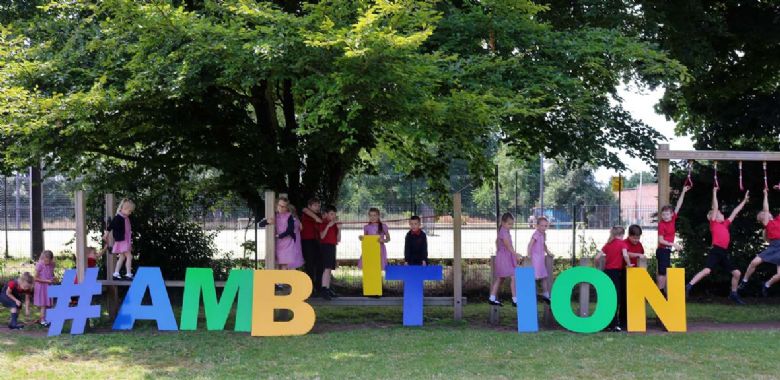 The Ambition for All campaign is a single focus on improving academic outcomes and opportunities for character development that will run in all our Trust schools throughout this academic year. It applies to all areas of the Trust's schools' operations to ensure students receive the highest quality teaching and wider development opportunities within a supportive and encouraging environment, where adults live and breathe ambition for student success in all its forms. Implicit within this approach is a focus on the progress of disadvantaged students and of high ability students, whatever their background. As part of the Ambition for All campaign the CEO, Principal and Chair of Governors at each school will sign a pledge to be displayed prominently.