BWA students see cutting edge physics
15/11/2017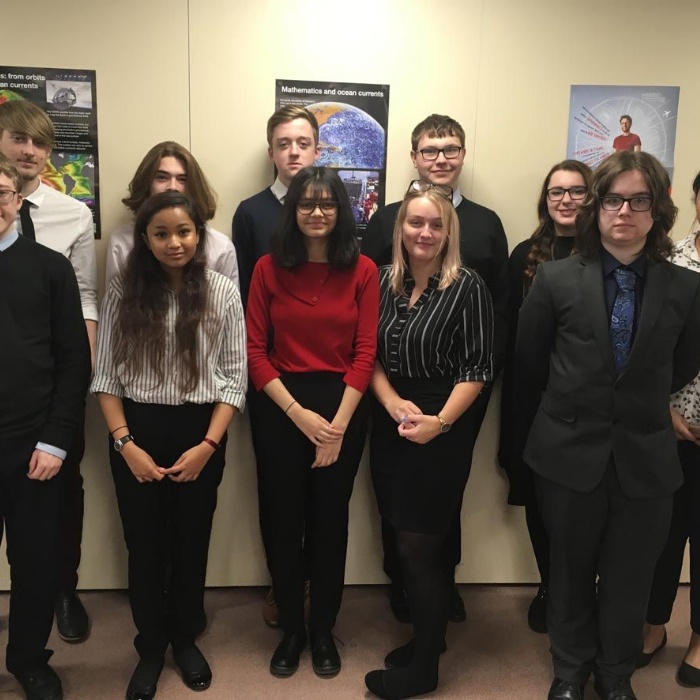 A group of Year 12 studentss from Brooke Weston Academy visited the University of Warwick to explore the wonders of physics with some of the top physicists in the country.
Students attended sessions on: Measuring temperature with sound, How to build a particle accelerator, Electrifying the voice, The weird world of quantum physics, Shining light on the brain and a special session one on how to achieve examination successs.
The sessions were entertaining and informative and included a Mexican wave with blow up balls illustrating how electromagnetic waves can move particles along and how an old-fashioned light bulb could revolutionise hospital brain monitoring by measuring brain activity in babies.
Head of Physics Mr John Gilyead said 'It helped to broaden the students' knowledge and their awareness of where physics is going. They said that students will probably go into jobs that aren't even created yet. I think that is an important point. Technology is changing and evolving so much and that is very exciting. The visit also allowed the students to see where the cutting edge of physics is going and gives them a chance to see experts in their field who are good communicators.'
Year 12 student Abigail White said, 'The day was really enlightening as it covered a broad spectrum of physics applications including in architecture and medicine. I want to learn more and it's helped me realise that things I learn in physics can also help me in chemistry and maths.'