Trust U14 rugby tournament
20/11/2017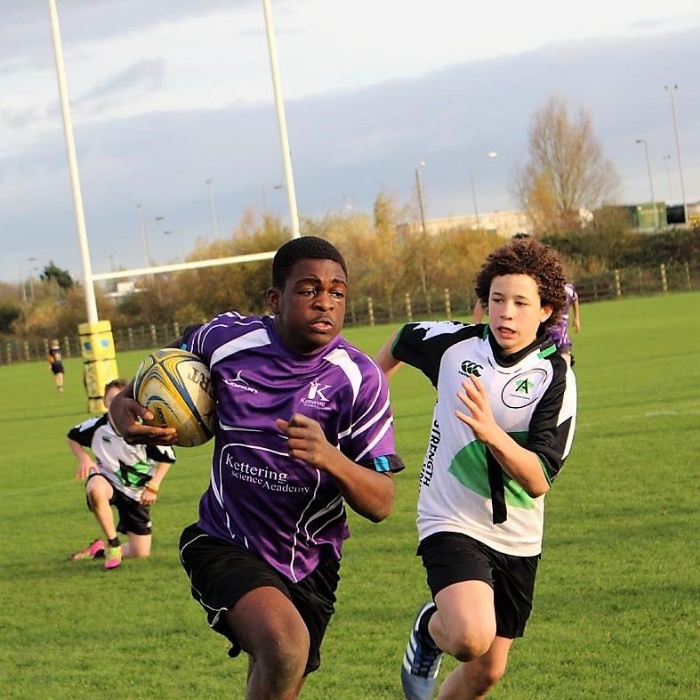 Students from across Brooke Weston Trust had the chance to look behind the scenes at the Saints grounds and be selected for the Trust's elite rugby team, during a cross-Academy tournament.
It is the second year that the U14 Rugby tournament has taken place, where students took part in a training session led by the Saints' coaches at Franklin's Gardens. They then has the chance to see areas that normally off-limits to the public, including the changing rooms and gym.
Then it was time for the teams from each of the Trust's five secondary schools to test their mettle against each other in a hard fought tournament where BWA emerged as the victors.
PE teacher, Mr Dan Rodgers from Corby Technical School said 'the students performed brilliantly throughout the day. They played competitively against the other schools and there were some great tries. It was a great day and a very memorable experience.'
Students that attended are now in with a chance to become part of an elite team that will receive another training session from the coaches.
Trust Director of Sport Kirstie Smith said: 'The rationale behind this tournament was to continue to provide our students with inspirational opportunities and what better way than by competing in an inter trust competition at the home of a top premiership rugby team such as Northampton Saints! The day gave our young people the opportunity to see what it is like to be a top premiership rugby player which will hopefully aspire them to continue with the sport or join a local rugby team if they are not involved already.