BWA wins Trust Rugby tournament
20/11/2017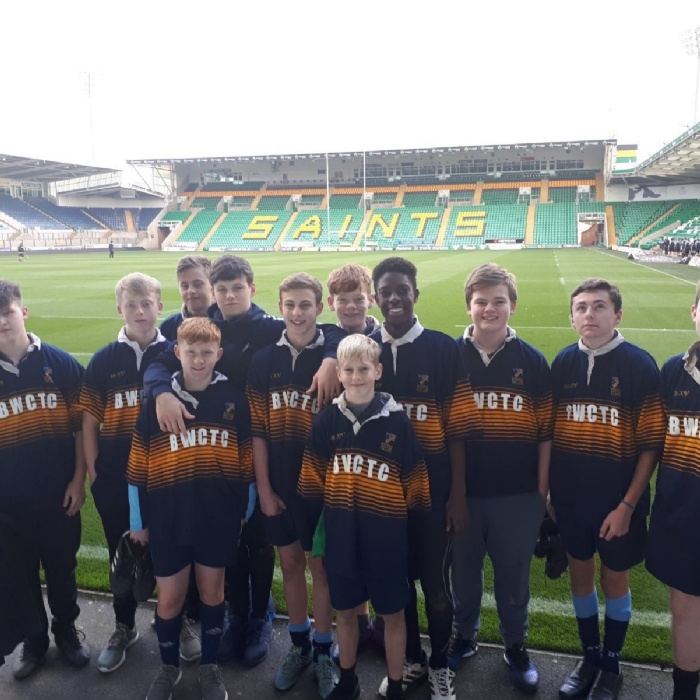 Students from Brooke Weston Academy attended a Trust rugby tournament at Northampton Saints where they succeeded in winning three of their four games and became the Year 9 Trust Champions.
The teams spent the day at the ground where they toured the stadium and got to meet some of the Northampton Saints players, before spending the afternoon playing against the other Trust teams from Corby Business Academy, Kettering Science Academy, Corby Technical School and Thomas Clarkson Academy.
The Brooke Weston team won all of their matches and went into the final against Thomas Clarkson needing a win or a draw to clinch the entire tournament. They started the game with a two try lead, however conceded two tries towards the end of the game through fatigue. The match endingwith a 10-all scoreline meaning victory for Brooke Weston.
PE teacher Mr Matthew Clasper said 'The team played so well and were absolutely outstanding throughout the day. Their behaviour was a credit and it was a pleasure to take them. They all gained a great deal from the experience of playing at a professional ground. It was also an opportunity for the teachers to put together a Trust rugby team which I hope will have the majority of our players in because they played so well.'