Inter-Trust primary rugby competition
29/11/2017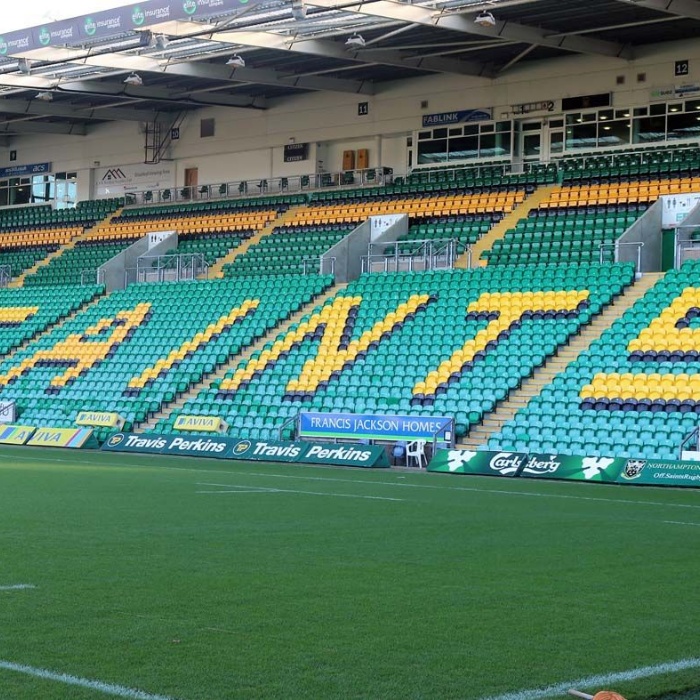 Well done to all our students from our Trust primary schools who had an amazing time touring the Northampton Saints' ground and playing in an inter-Trust tag rugby tournament.
It was the first time that primary students and staff got to see behind the scenes at the iconic Franklin's Gardens, hearing how the massive pool of water at the front of the ground is used to keep the 100m x 70m pitch in top condition.
The day started with a hour's session, led by Saints coaches, on the training pitch where students learned basic handling techniques and went through training drills. Then they had a 'behind-the-scenes' look at the stadium, visiting both the cramped 'away' and more lavish 'home' team changing rooms, adorned with the Saints' logo and pictures of legendary past and present players. They also saw their packed trophy cabinet and photos of historic squads dating back to the 1890s. The students also got a grandstand view of the pitch from the stands, which can seat up to 15,232 fans. After lunch it was time for an exhausting series of games between the school teams before the team from Compass Primary Academy in Kettering were declared overall victors.
The day was arranged by the Trust's Director of Sport, Kirstie Smith. She said: 'Although we have done this tour with secondary students for a couple of years this is the first time that the primary students have seen this top-ranking club. It has been a great day. The coaches have been really welcoming and very informative and the students have played really well and put in maximum effort. Well done to everyone who took part and congratulations to the team from Compass Primary Academy who won the overall event.'
To see pictures from the day click here.