Trust Principals designated as Local Leaders of Education
12/07/2017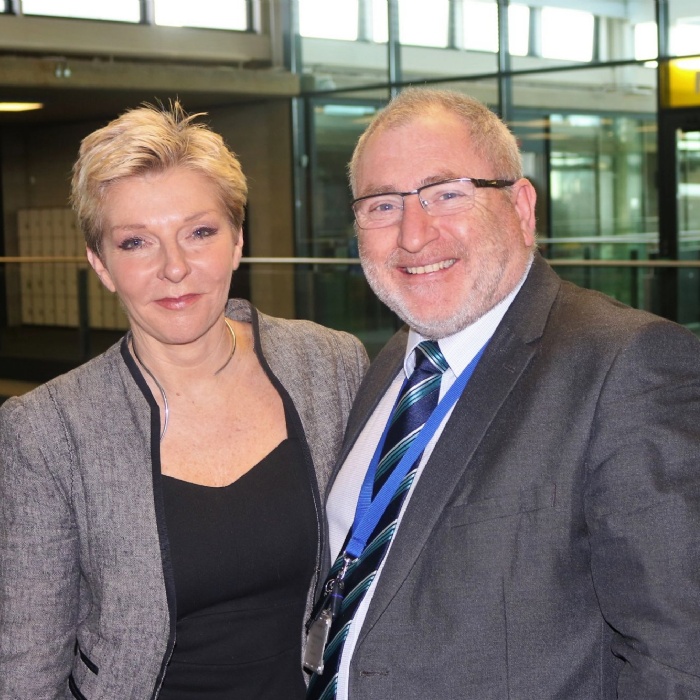 Congratulations to Trust Principals Carrie Norman and Leyton Smith on their designation as Local Leaders of Education, which will enable them to share their expertise to those new to the responsibility of headship.
Both are experienced Principals in their respective schools in Wisbech and Corby and they are looking forward to offering coaching and support to colleagues who request it, both within and beyond the Trust. The duo each bring their own skills to the role and are looking forward to offering support and mentoring to the schools they are assigned to, as well as learning things from them as well that they can implement in their own schools. They had to undergo a rigorous application and interview process and will receive LLE training from the Brooke Weston Teaching School, which will arrange their deployments.
Carrie, who has been Principal at Peckover Primary School for six years, said: 'It is mainly offering support to people who are new to headship. It is an exciting prospect as both Leyton and myself have got things in place that are working well in challenging areas so that experience could benefit other schools. When I was first in headship I had a mentor and it was fantastic because I had a really honest relationship with them and could phone for advice so I have seen the benefit of this coaching at first hand.'
Leyton, who has just been appointed Senior Principal for the Trust, said: 'There are so many different schools and circumstances, such as those facing challenges or who have got new heads. There are so many factors that can impact on the development of a school and our role is to work with those that require targeted support. What is exciting is that every time will be different, such as the circumstances, priority, environment and challenge.
'I would be going into the areas where we could support them but also look at how they could benefit us, so it is very much about partnership. We have a level of accountability to the Teaching School and local authority so if there are things that are dangerous, really concerning or professionally unacceptable then that is when a level of assertion is involved but, for the rest of the time, it will be about building relationships, seeing what you have to offer and guiding them in their development.
'I have been a head for 13 years and I wish I had had this when I was first in post. We have others in our own schools who are stepping up, so we are developing our staff as leaders through this process. It really is a proper way of working. I think we will both do a good job and give it everything we've got.'