Gretton Primary hosts Titanic tea party
12/08/2017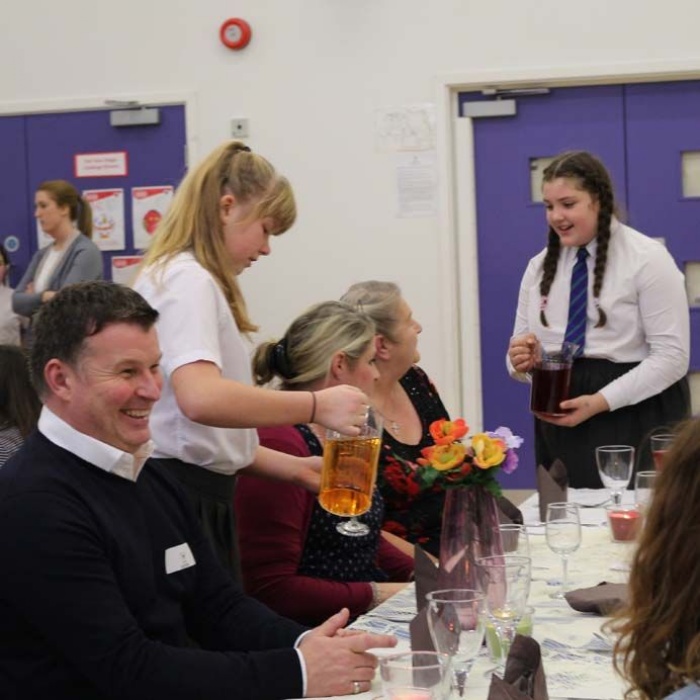 Year 6 students at Gretton primary school organised a Titanic themed tea party where the guests were given different meals depending on which passenger class they were in.
The students had been studying Titanic as a topic and so they cooked and served the food, waited on tables and entertained guests.
The third class passengers played card games, only had water to drink and were served pea soup and bread. Those in second class enjoyed sausages, potatoes and fruit juice while those at the first class tables had lavish drinks and food including a salmon main course. Guests were entertained by students singing and playing piano.
Miss Phillips said 'The students did absolutely brilliantly to stay in character all afternoon. They were attentive to the guests' needs and everyone enjoyed themselves.' Student Darcee said 'It was a fun afternoon and it was interesting to see how the different classes were treated.'