BWT CCF cadet wins first place in nationwide photographic competition
14/12/2017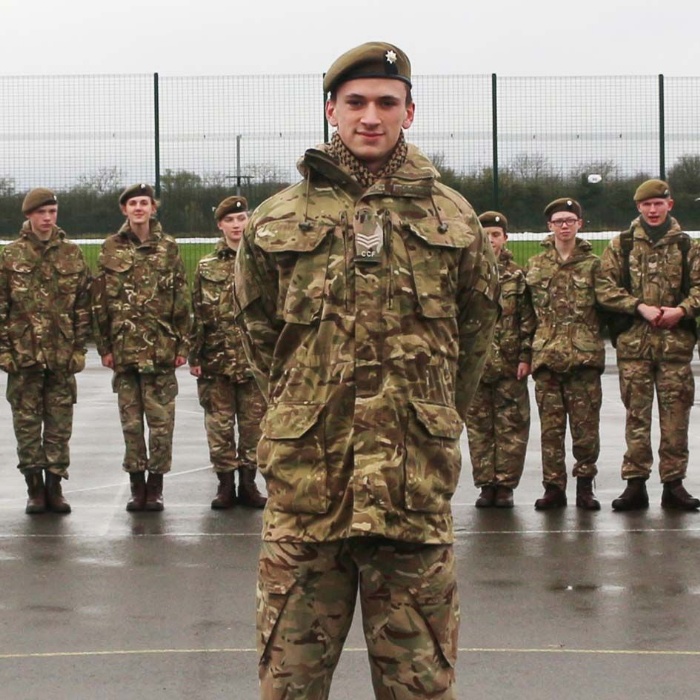 Congratulations to Cdt Sgt Ethan Mathieson from Brooke Weston Trust's CCF who has won top prize and £300 worth of vouchers in the Combined Cadet Force's annual photography competition.
The theme was to illustrate what 'adventure' means in the CCF and Ethan's submission was of Cdt LCpl Zac Cresswell climbing Helvellyn during annual camp in the Lake District. Sgt Mathieson, from Corby Technical School, said: 'Photography is a hobby of mine and so I had been taking photos of our trips for a montage of all the cadet experiences we have taken part in, so I have a whole collection of photos and videos.
'I took this particular photo as it summed up exactly what Cadets is all about: fun, ambition and adventure training. I was absolutely shocked as I didn't think I would win so I was ecstatic when I first heard the news and couldn't sit still! I am now hoping to put the vouchers towards the purchase of a 1300D Canon camera.'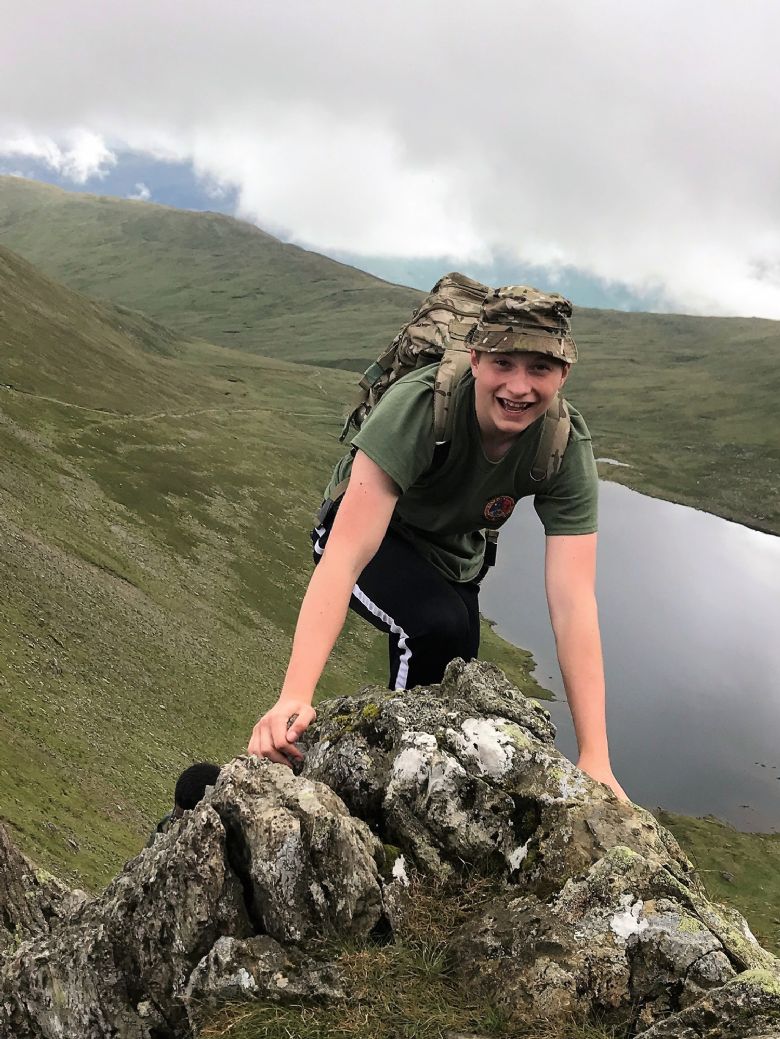 WO1 Nigel Barratt from the Brooke Weston contingent submitted Ethan's entry after being impressed with his photography skills and seeing that the image met the competition criteria. Ethan's winning entry has been published on the CCF website, along with winners and runners up in both the cadet and adult/volunteer categories.
Capt Matt Isherwood, contingent commander of BWT CCF said: 'We are delighted for Sgt Mathieson. He always plays a full and active part in all CCF tasks and the expedition to Helvellyn was just one of the adventurous activities that our cadets have enjoyed. It is gratifying that this shot has been selected as exemplifying the spirit of the CCF, which allows cadets nationwide to enjoy teamwork, training and adventure activities in a range of locations.'
A CCF spokesman said: 'We received some fantastic entries, highlighting skill and creativity from both adults and cadets. We really loved Ethan's image of his fellow cadet taking on Helvellyn in the Lake District. The composition of the image was fantastic and he really captured the spirit of adventure that we know so many cadets enjoy through being a part of the CCF. Well done Ethan.'
To see all the fantastic winning photos on the CCF's website please click here.