Energy saving initiatives installed at Brooke Weston Trust schools
30/01/2018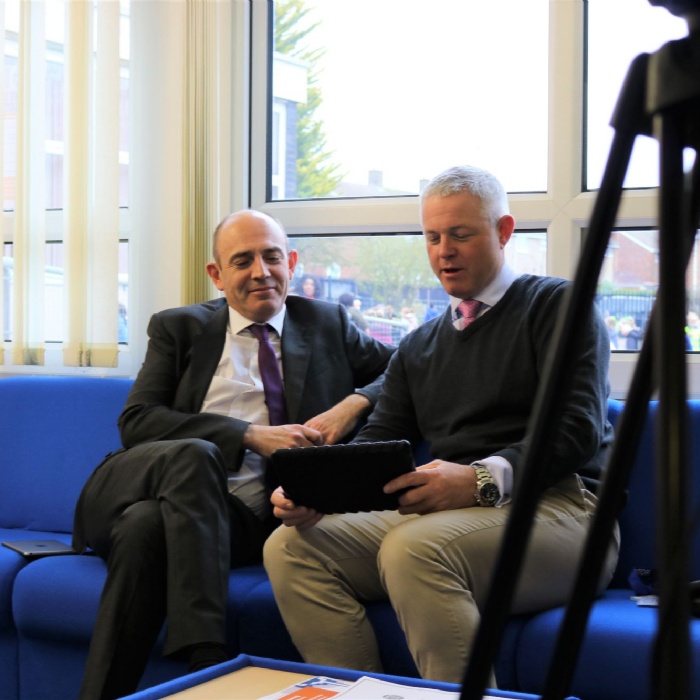 BWT is introducing energy efficient technologies into some of its buildings which will generate significant savings in excess of £1million and reduce environmental impact over the course of their lifespan.
The Trust, working in partnership with Ormiston Academies Trust, secured an £800,000 loan from the Education and Skills Funding Agency to fund the project. As well as cost savings and increased efficiencies, the work will ensure compliance and reduce the impact of our buildings' CO2 emissions. It is also the first time that two Multi Academy Trusts have worked together on a joint energy bid and the process could be rolled out by other MATS across the country.
After conducting an extensive buildings condition survey, both Beanfield Primary School and Brooke Weston Academy in Corby, along with Peckover Primary in Wisbech, have had more than 4,000 LED lamps fitted, which are forecast to save 390,000 kWh.
Those three schools, along with Corby Business Academy and Kettering Science Academy will also have solar panels fitted. A total of 350kW of solar panels across the Trust schools should yield over 300,000kWh of electricity per annum for the next 25 years, saving over £1m after the loan has been repaid.
Mr Matt Isherwood, the Trust's Estates Director said: 'This is the first project of its kind where two Academy Trusts have joined forces to submit a joint funding and installation bid, enabling us to get better deals from suppliers as we had more buying power when compared to a single Trust. Having completed a EU compliant procurement process, we appointed Energys, a specialist LED contractor, and Campbell & Kennedy, a specialist PV contractor, with professional services being provided by Faithful & Gould, EO Consulting and Barkers & Associates. All the works are due for completion by 31 March 2018. The project has been so successful that it could be replicated across other Multi Academy Trusts and we will be outlining the process, benefits and savings at the Trust Network Conference, attended by delegates from more than 100 MATs, at Corby Business Academy on Wednesday 11 April.'
Pictured are Jonathan Coyles from EO Consulting and Trust Estates Director Matt Isherwood.