Paul running London marathon for Teenage Cancer Trust
15/02/2018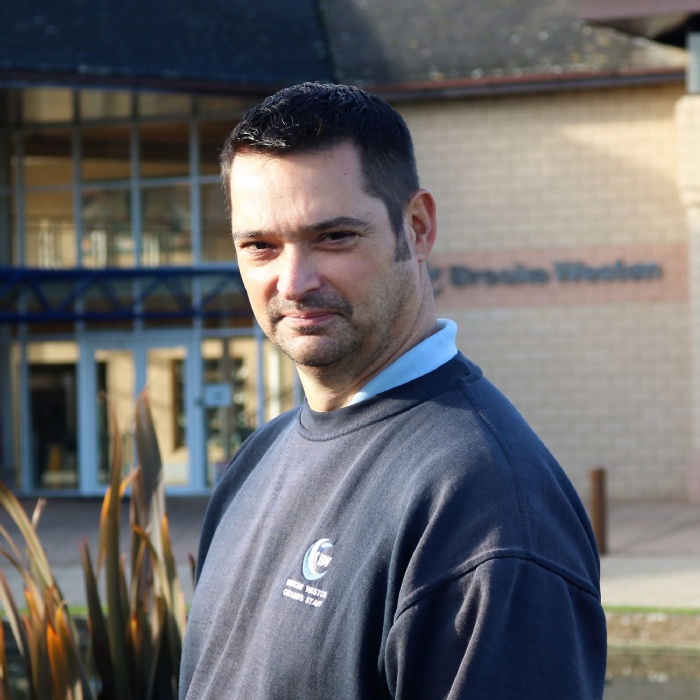 Brooke Weston Academy's groundsman Paul Twamley is aiming to raise £2,000 for the Teenage Cancer Trust by running the London Marathon. He has delivered assemblies about goal setting to students and is hoping that the academy will support his charity efforts with a mufti day.
He is also planning other fundraising events and local firm, Rodgers, has kindly donated a coach and driver to take passengers down to London for the day so the £8 coach fare will also go towards the total.
There are still some seats available on the coach, which will be leaving from Brooke Weston Academy at 6.30am on Sunday 22 April. It will leave London at 4pm, arriving back in Corby by 6.30pm. People can either go and support Paul and see the marathon runners or else just to have a day out in London. Seats will be allocated on a first come, first served basis so if you would like one please email ptwamley@brookeweston.org
Paul said: 'Teenage Cancer Trust is the most apt charity to support as some of our students have battled cancer over the years and I have teenagers of my own. I did my first London Marathon four years ago but it was a hot day and I was dehydrated so I wanted to do it again to get my time down to under five hours. You get such a buzz running around the course and it is purely the crowd that gets you around.
'My training regime is going well and I run on Mondays, Wednesdays and Fridays, but it is all about being motivated because it can be hard going out running when you have just completed a full day at work. Thanks to everyone who has supported me so far. If anyone wants to sponsor me or book a seat on the coach then just get in touch. Teenage Cancer Trust is such a worthwhile and positive charity the more money we raise the better.'
To donate to Paul's fund-raising total please click here