BWT attends CCF conference
03/06/2018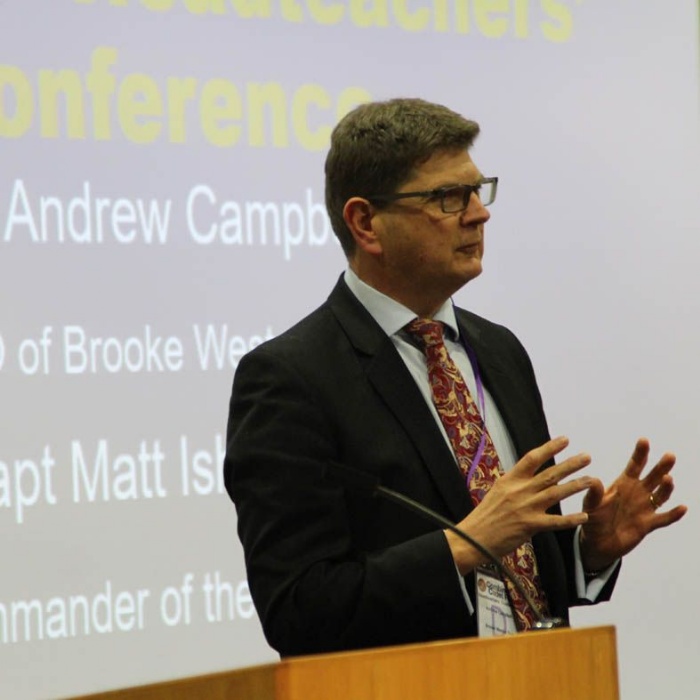 Our CEO, Dr Andrew Campbell, talked about the many benefits of running a CCF contingent when he was one of the speakers at the organisation's national Headteachers' conference.
The event, which attracted more than 100 delegates, featured a keynote speech from Mr Nadhim Zahawi MP, Parliamentary Under Secretary of State for Children and Families. He said: 'Cadet units play a key role in supporting one of our key departmental goals – to prepare young people for adult life and to develop the "life skills" they need to thrive in their careers and in their personal lives.
'For too long there has been a false choice between academic standards and activities that build the life skills of young people, and as much as we want someone to be able to solve a quadratic equation, we also want them to be able to face up to all the challenges presented by life in modern Britain too.'
Other speakers including researchers from the University of Northampton undertaking a research project and Mr Neil Hutchinson, a headteacher from Oldham, who spoke about the impact of cadets on schools. Dr Campbell and our Contingent Commander, Capt Matt Isherwood, then gave a presentation about creating the conditions for a successful CCF contingent.
They spoke about the history and development of our own CCF unit, emphasising the long term benefits, not only for our students as individuals, but also by cementing relationships across the Trust and developing 'pride in belonging'. Their presentation also featured footage of some of our senior cadets who have been in our contingent since it started four years ago.
Dr Campbell said: 'I was delighted to be asked to speak at the conference. Having a CCF has brought an additional dimension to our Trust family of schools and we are very proud of our contingent and its success. This year our senior cadets have performed and excelled in high level competitions against other, very well established CCFs, so it was about highlighting what can be achieved in a relatively short space of time.'
Capt Isherwood added: 'It was a privilege for the Brooke Weston Trust to be invited to speak at the conference which was attended by many high profile military and civilian delegates as well as representatives from cadet forces nationally. It was a great opportunity to network, ask questions and find out more about current thinking and future plans for the organisation as a whole.'