Believe Big competition
20/03/2018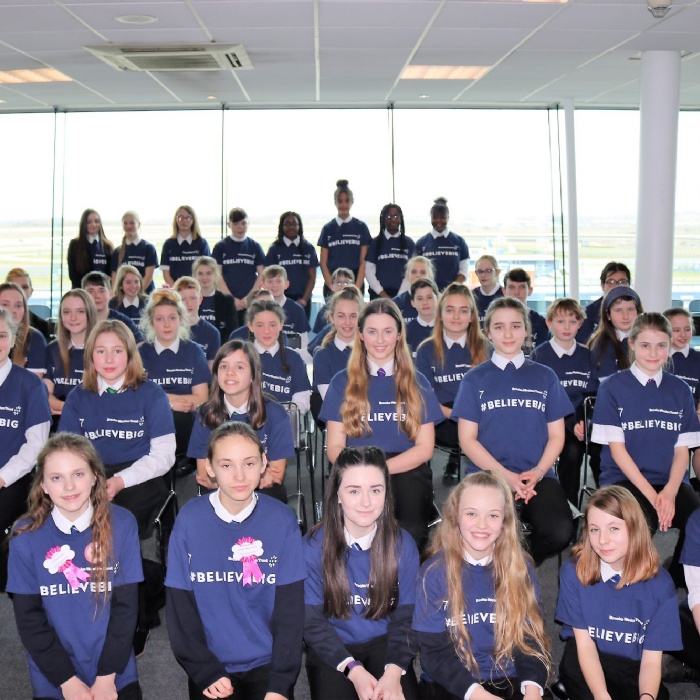 Congratulations to a team from Corby Technical School who won the first Trust Believe Big competition with an innovative idea to combat drink drivers.
Eoin McCann, Jack Botfield and Sam Carr came up with idea of installing breathalysers in car which would automatically immobilise the vehicle if a positive reading was given. It would also automatically send a message to a friend or taxi service so that the driver could be picked up safely.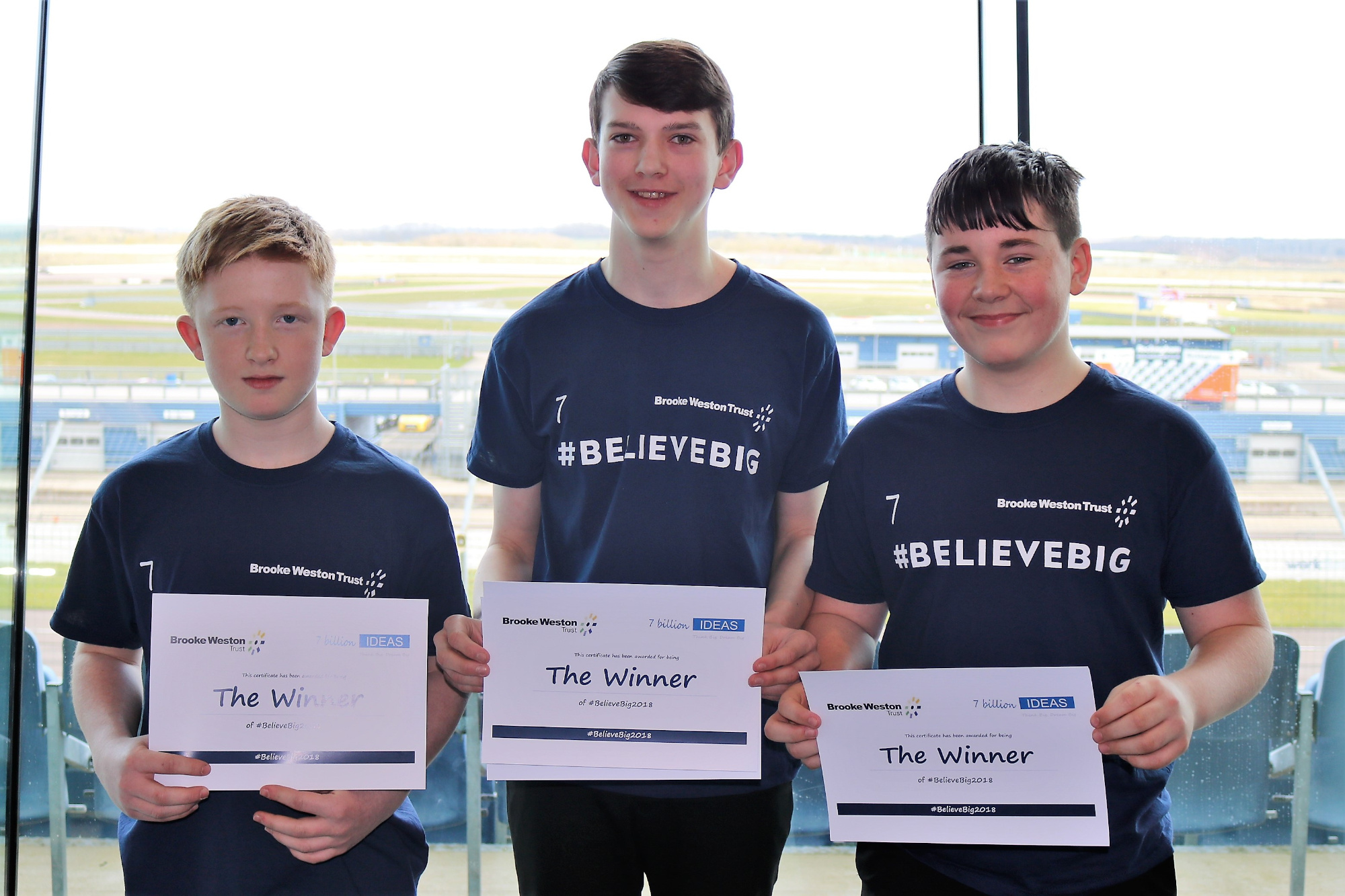 The idea was just one of many developed by teams across the Trust with issues such as homelessness, the environment and disability providing the starting point for many projects. The scheme was open to students from Years 7 to 9. It had been rolled out across our Trust secondaries and the top three teams from each school were invited to present their ideas at the Trust finals, held at Rockingham Speedway and judged by a team of teachers, leaders and representatives from 7 Billion Ideas, which ran the competition.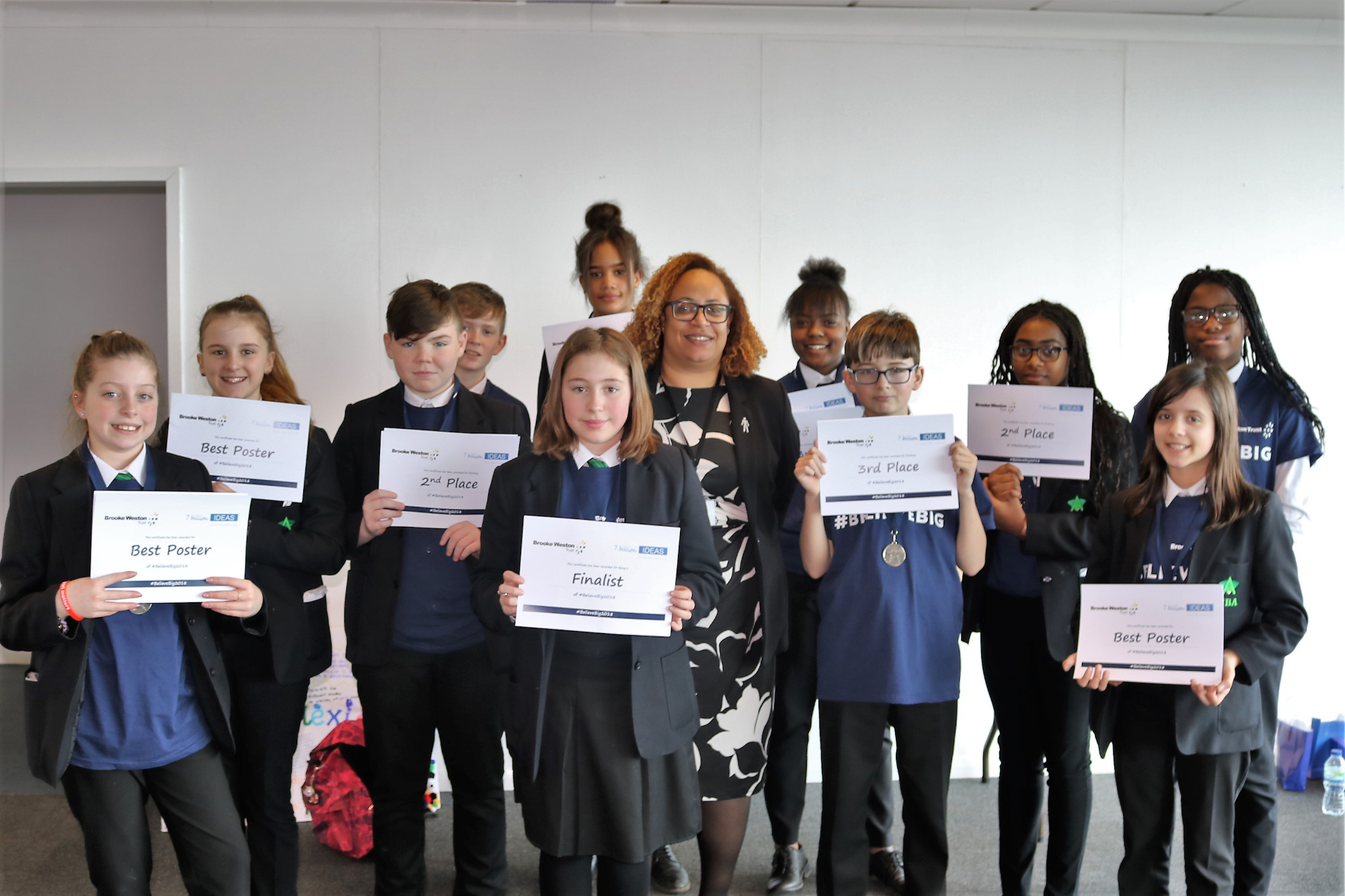 The teams developed their ideas and created a name, slogan, marketing materials, model and presentation. All of the students received a commemorative medal and T-shirt and the winning teams were given certificates. The winning idea will be developed into a children's book which will be available on Amazon.
David Harkin, CEO of 7 Billion Ideas said: 'It is going to be about how they came up with their idea. We are going to make a story and an illustration artist will bring it to life. In three to four months' time we should be having a great book launch. The students have been fantastic. We launched the competition earlier this year and there was so much energy and hard work from the students and the stalls today are world class. The students have gone above and beyond, it is just extraordinary. I don't think Brooke Weston Trust has got anything to worry about in terms of the next generation of entrepreneurs. We have 15 fantastic ideas in the room and the judges have had an incredibly difficult challenge.'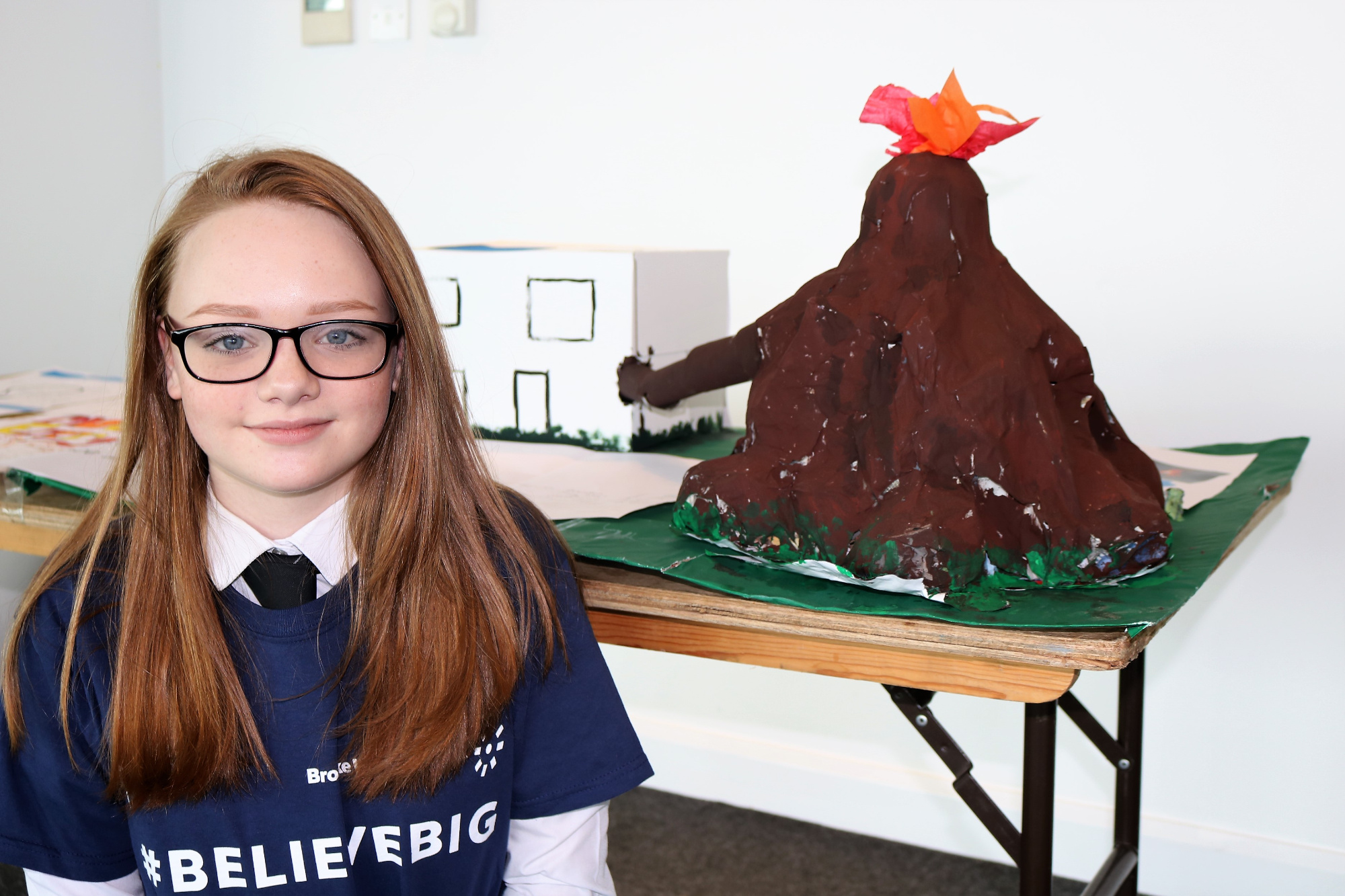 So far 7 Billion Ideas has worked with 60,000 students over the past six years, predominantly in the UK but also in Europe doing activity days, competitions and courses. David said: 'There are 7 billion people on the planet but the vast majority do nothing about their ideas, so we wanted to build a website and an education arm which inspires people to connect with their own ideas. It is about raising aspiration and unlocking the entrepreneurial and creative DNA which exists in every student. 82 per cent of seven year olds in the UK form strong opinions of how their futures are going to be so they are already ruling out possible career paths. 80 per cent of adults do work that they are not happy doing and 43 per cent of adults fear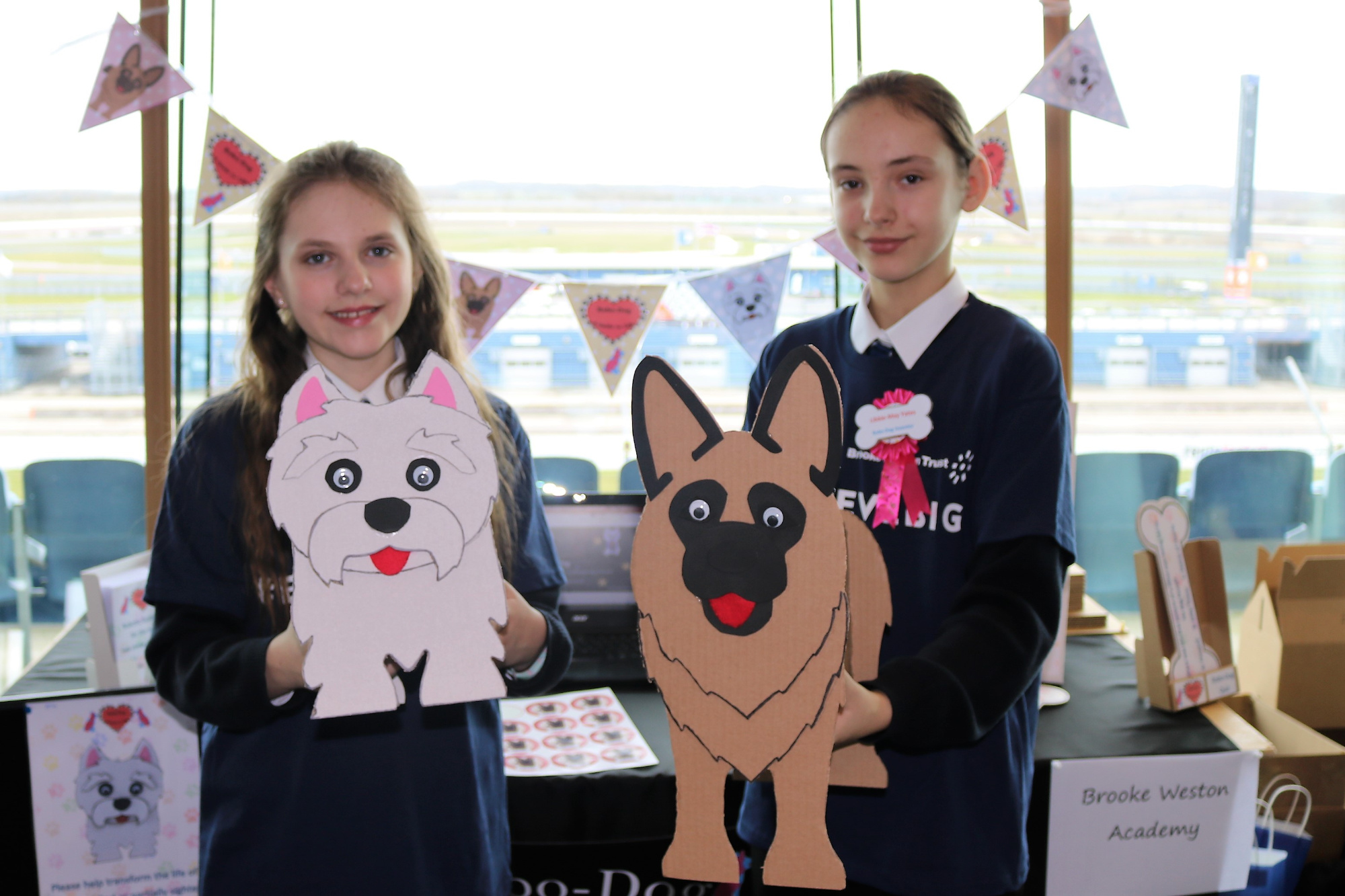 failure so they don't even start on an idea. We want to raise aspiration, embrace failure as part and parcel of life and have a go at developing ideas and encourage students to think big and dream big. Ultimately that will mean making the right decisions as they grow up.'
Announcing the winners Dr Campbell told the students: 'What has been genuinely inspirational is the quality of these ideas that could change the world. The ideas were fantastic and what struck me has been the degree to which different people have thought about how they can help others. It is refreshing listening to students talking about things that can help other people rather than themselves. We chose the winner because we could see the idea becoming reality, the way it was developed was personal and it relates to an important safety issue that is relevant to many people.'
The winners were as follows:
First place: EJS - CTS
Second place: Snaplexia – CBA
Third place: Bin Bonus – CBA
Best poster: MELS – CBA
Best model: Mount Energy – KSA
Best stall: Robodog – BWA
Well done to everyone who took part in the project.
To see a gallery of photographs from the event click here.