Work starts on Oakley Vale's outside learning areas
23/03/2018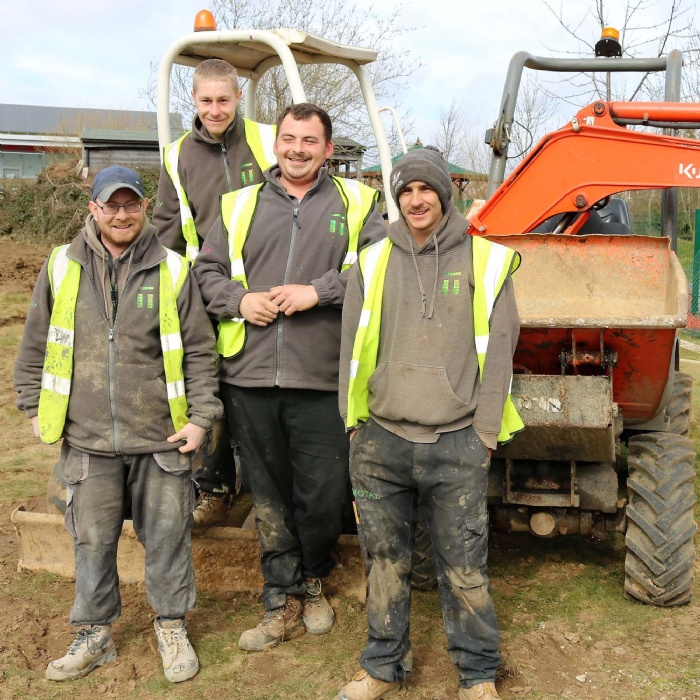 Oakley Vale Primary School is developing two brand new outside areas to enhance its play and learning environments and students suggested a 'wish list' of features that have been incorporated into the finished scheme.
The two separate areas comprise 'Foundation', a play and activity space outside the Early Years classroom and Forest, an outdoor classroom and space for older students that will be located near the allotment.
The Foundation will have dedicated sand and water play areas, climbing logs, a trim trail, a timber outdoor classroom, interactive sensory panels and a refitted mud kitchen for messy play, as well as work benches and movable seating.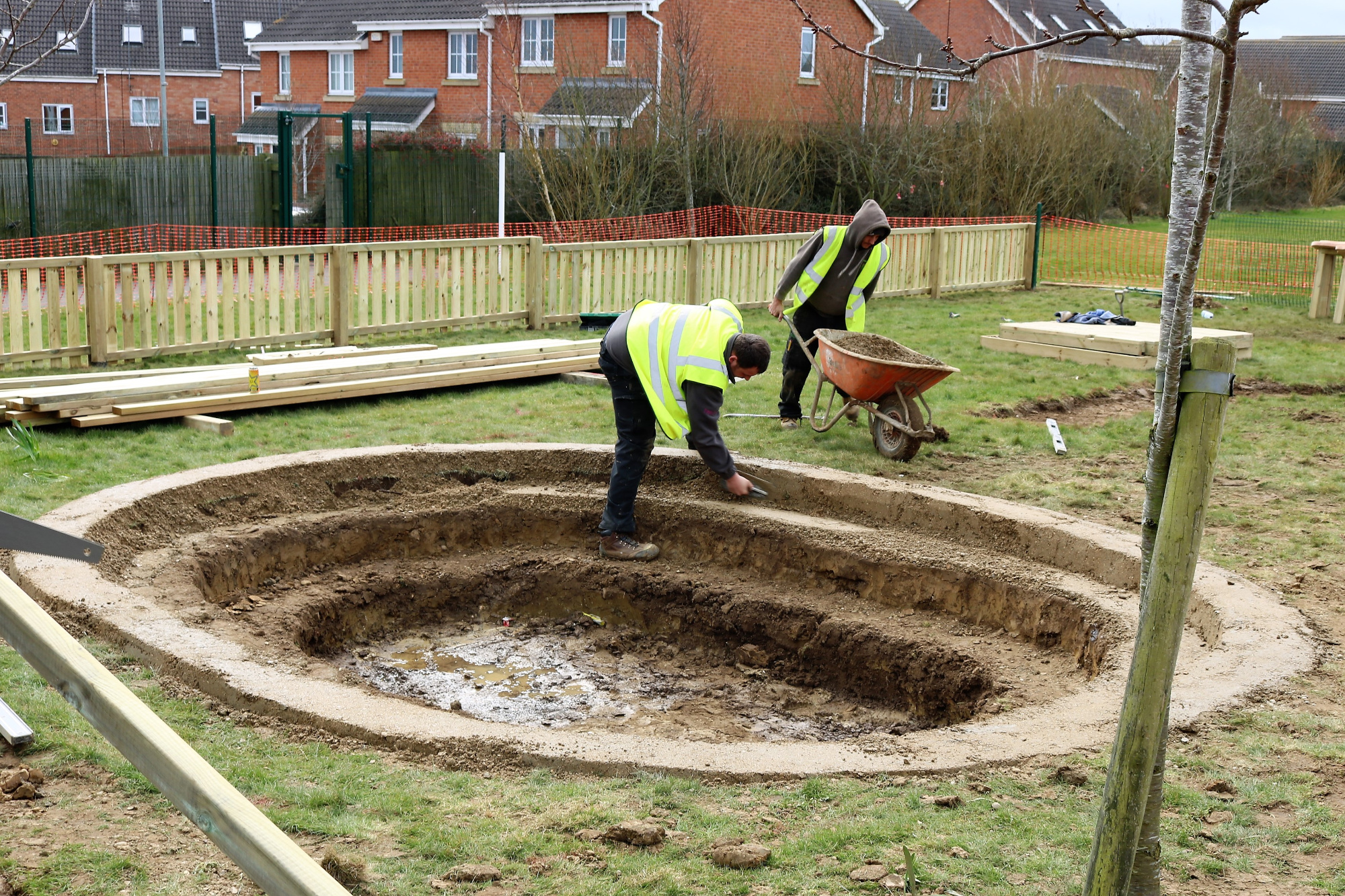 The Forest area will be used for nature and environmental studies. Its principal features are a teepee, raised wooden wildlife observatory and a pond. The Forest area will also have newly planted trees, a wildflower meadow and a slide down the grassy embankment.
The outside areas are now being constructed by Wollaston-based Timotay Playscapes and they should be finished by the beginning of May, ready for an 'official unveiling' at this summer's fair so parents and relatives can see the updated facilities.
Timotay's site manager Mikey Desborough said: 'So far we have excavated between 20 to 30 tons of soil to create the pond and embankment but this Forest section is quite a straightforward project and it should take us around a week to complete. The Foundation section at the top of the school will be a bit more time-consuming.'
School Business Manager Claire Ducker has been co-ordinating the project. She said: 'Our Little Ambassadors group designed what they wanted and their ideas became the starting point for the finished plans.
'In the Foundation area the water and sand activities will help with problem solving and fine motor skills while the climbing frames will boost students' motor skills. We are extending the shed and will build an outdoor learning area. There is also a track for bike riding so the Foundation area will combine free play and activities. The Forest area will be for used solely for outside classroom activities and for part of the students' curriculum. We have just shown the plans to the students, and have also displayed them around the school and everyone is very excited and can't wait to see the results!'
EYFS teacher Jenny Tew said 'This space is going to have an impact on all areas of the curriculum, it's going to be amazing with lots of physical and collaborative opportunities and it will allow our 60 students to really engage with the environment. There will be a special water feature where we can do lots of investigations and the new apparatus will be brilliant for them. Some of our students looked at the plans and chose the ones they liked the best. They are so excited by it.'