Operating Theatre Live at Kettering Science Academy
27/03/2018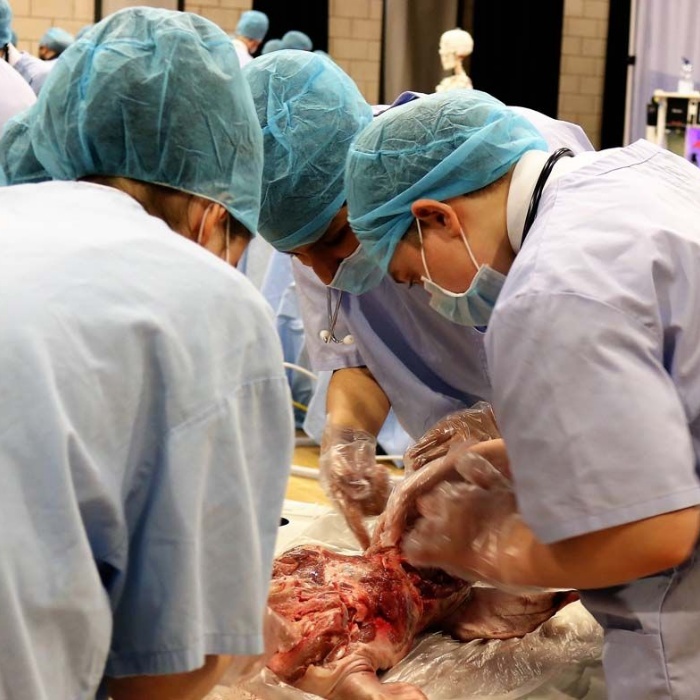 More than 50 aspiring medics from Brooke Weston Academy, Corby Technical School and Kettering Science Academy had valuable hands-on experience in a simulated operating theatre where they learned about medical careers, terminology and anatomy and handled and dissected organs including brains, hearts, kidneys and livers.
The students comprised GCSE and A Level scientists, many of whom are hoping to pursue medical careers. The event, facilitated by Sam Piri and Josh Jones, simulated the equipment and procedures used in a real-life operating theatre. The students calculated anaesthetic dosages, learned about the anatomy of major organs and carried out practicals, including dissecting tissue specimens.
Brooke Weston Academy teacher Tara Kimberley said: 'The students have learned about the types of different careers and there has been a bit of problem solving as well. On successful completion of the course booklet they will get a certificate which is useful for UCAS applications.'
Teacher Stephen Cox from Corby Technical School said: ' It's about students getting hands-on experience and realising the importance of accuracy, precision and how rewarding it is to get things right. It is also about improving their science knowledge. Hands-on experience is the best way to learn.'
Paul Foster, a science teacher from Kettering Science Academy said: 'We wanted the students to experience what it is like working in the medical profession, not just the practical skills but also communication skills and how to talk to patients. They are covering quite difficult topics so the facilitator is going through it step by step and they are all doing really well. '
Student Harry Morland-Nuttall from Year 10 at Kettering Science Academy said: 'I am thoroughly enjoying it and it is really interesting. The best bit so far has been taking the brain out of the pig. I wasn't sure about a medical career before this but taking part in this may have swayed my decision.'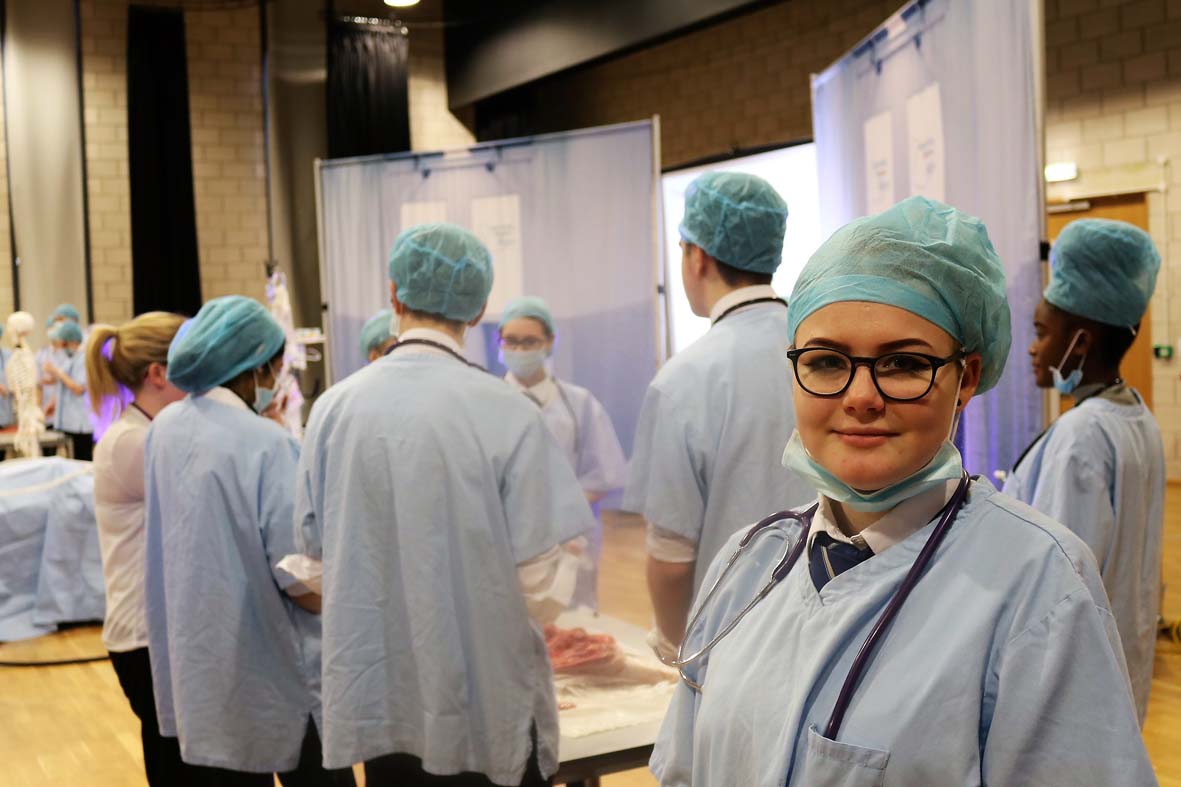 Abbey-Leigh Hopkins, from Year 11 at Brooke Weston Academy, said: 'I thought about being a midwife, but also thought that if I looked into surgery I might like it. So far it's been brilliant, I am loving it. I am finding out lots about biology and anatomy and am really looking forward to the practicals, taking out the organs, manipulating them and seeing the parts that you learn about in lessons up close. I have been working with Brooke Weston students and also with some from Corby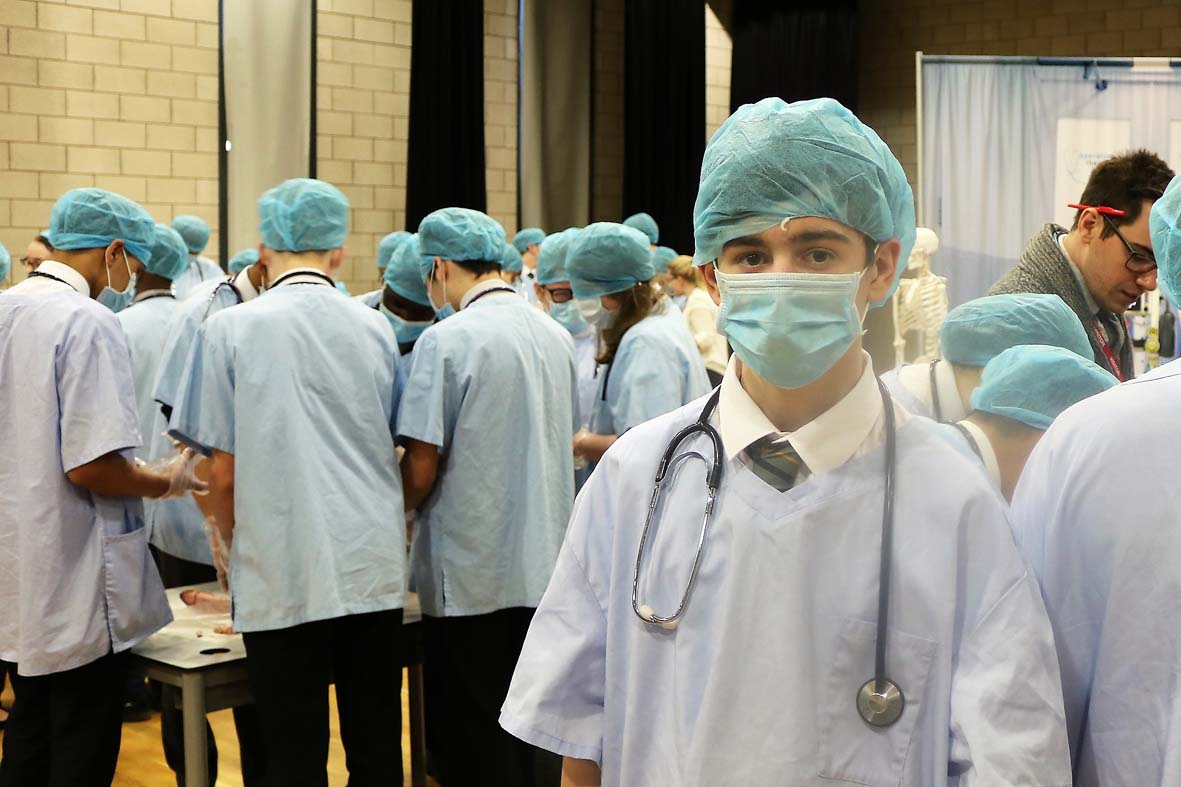 Technical School, it has been good, we have been working together as a team.'
Haydn Sharp from Year 10 at Corby Technical School said: 'I have liked practising real life procedures, like making the anaesthetic, it is very exciting.'
Salum Salum from Year 12 at Kettering Science Academy said: 'I like the dissection sections because it is a new experience so to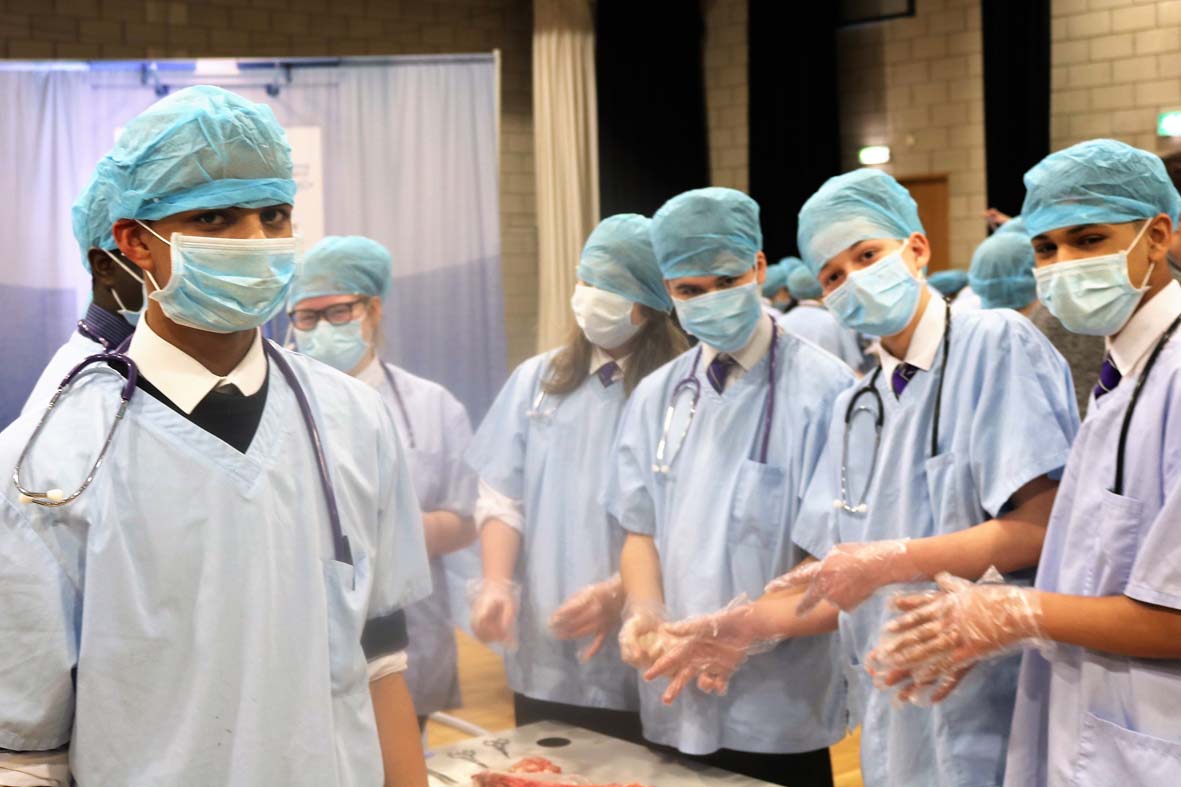 find out more about the different sections and aspects of the brain is quite fascinating. I would like a medical career and am aiming to be a doctor.'
Arun Mudhar from Year 10 at Kettering Science Academy said: 'I am interested in going down the veterinary route. In lessons we have already done dissections on kidneys so this is building on that knowledge.'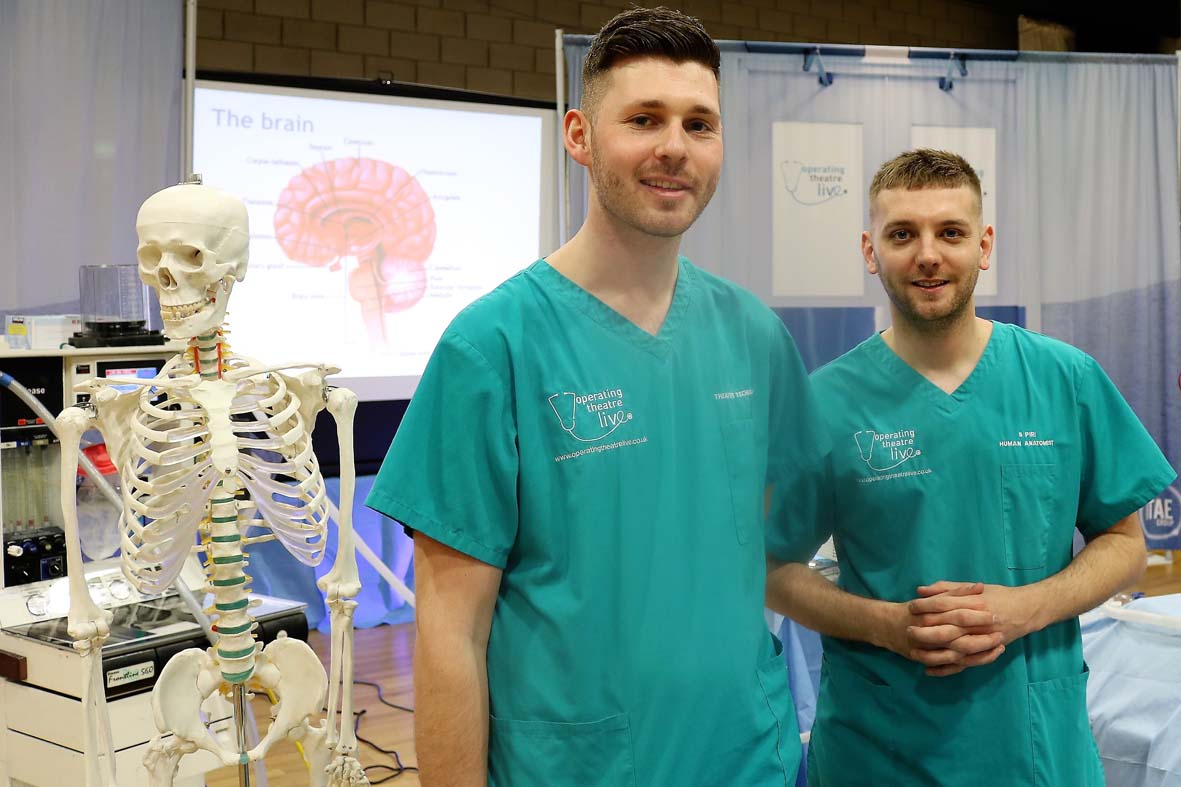 Sam Piri from Operating Theatre Live said: 'We run a number of different concepts aimed at getting students inspired to think about more STEM (Science, Technology, Engineering, Maths) subjects. The Government has just announced another 1,500 places and five new medical schools so it is really important that we enthuse the next generation of healthcare professionals. Operating Theatre Live is about making science hands-on, engaging and linking the academic side with the practicals.
'We are looking at the brain and spinal cord, the eye and some of the cranial nerves, the lungs, trachea and diaphragm and intubation, a medical procedure. We will also be looking at the heart and doing pathology dissections, prepping the specimen into different cross sections. In the final part of the day students will be looking at the gastro intestinal tract including the oesophagus, stomach and small and large intestines. It is a lot to cover in one day but our strategies are tried and tested combinations of lectures and practicals. There's a great mix of students today and they are all engaged, following instructions and answering questions.'
Karen Hearne, the Trust Director of Science said: 'This is an excellent opportunity for the students from the different schools to work together and gain hands on experience of the structure and function of the organs in the body. All the content is relevant to the exam requirements so the students are consolidating the knowledge learnt in class, giving more confidence and understanding of key ideas.'
To see a full gallery of picturs trom the event click here.