Animal magic at Beanfield Primary
15/06/2018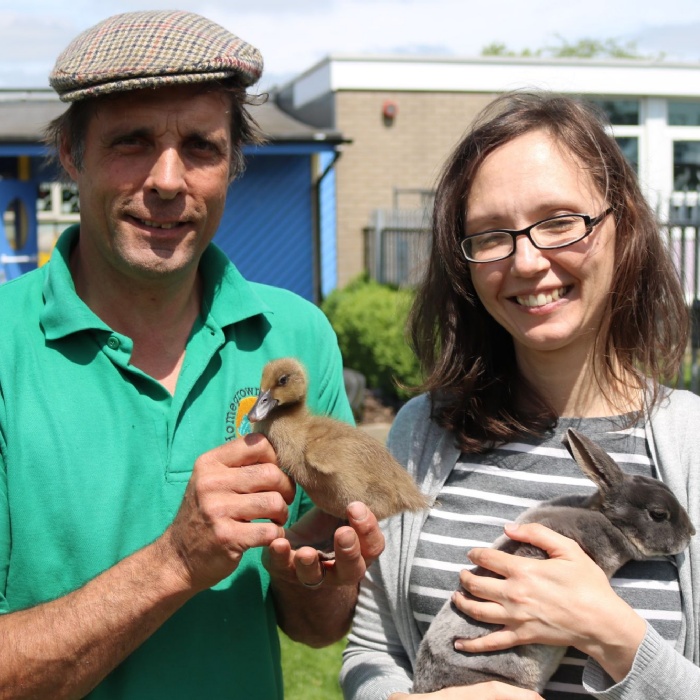 Children from the nursery, reception and unit at Beanfield primary academy had the opportunity to get up close with small animals when a specialist company visited the school.
Local firm 'Homegrownandraised' took along rabbits, ducklings, alpacas, lambs, emus, a donkey, miniature Shetland pony and a miniature hedgehog for the children to handle and learn more about. The visit complemented their animal topics that they have been studying this year.
Assistant Principal Gemma Cushing said: 'As part of our early years curriculum the children explore the different features of animals and how we look after them and this gives them a chance to really look at and handle some animals that they might not otherwise experience. Andy from Homegrownandraised has answered all their questions and the children have been really excited meeting the animals.'
To see the full picture gallery click here.