Brooke Weston Trust invites Wisbech councillors for fact finding visit
07/11/2018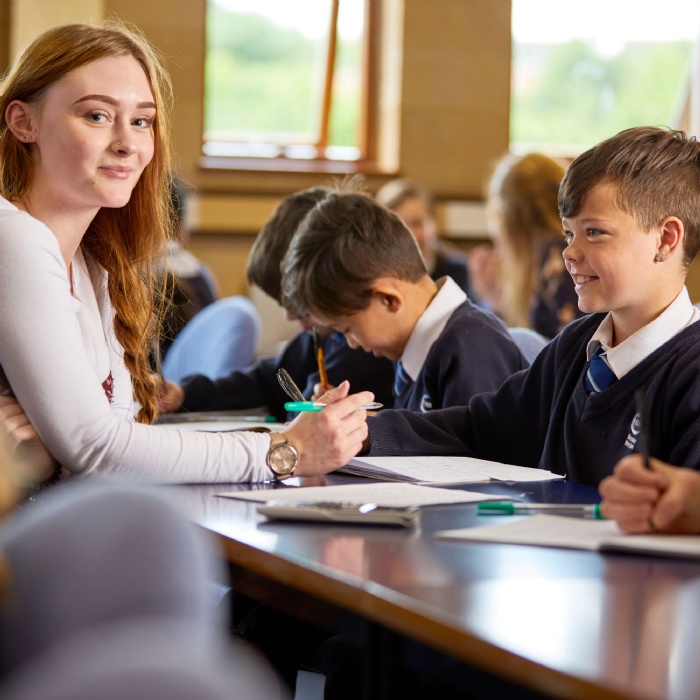 Following the recently announced opportunity to develop a free school in Wisbech, the Brooke Weston Trust has invited Fenland and Cambridgeshire councillors to tour two of its outstanding schools in Northamptonshire.
The Trust, which already operates Thomas Clarkson Academy and Peckover Primary Schools, has an absolute commitment to developing the best education and opportunities for students in Wisbech. It plans to show how two of its outstanding Academies, developed from grass roots level, have embedded a culture of success and achievement that have had a massive impact on student outcomes.
Councillors will tour Brooke Weston Academy, which was established in 1991, and Corby Technical School, a free school opened by then-Prime Minister David Cameron in 2012. CTS received an outstanding judgement on its first Ofsted inspection while Brooke Weston Academy is a leading school with a national reputation for excellence.
Both have innovative approaches to the curriculum, timetabling and the arrangement of the school day and terms, and, although they differ in the size of their intake, their ethos and focus on standards is the same.
Brooke Weston Trust's Project Lead, Mr John Henrys, said: 'This visit will enable us to show councillors how the Trust has responded historically to educational challenges in another region, delivering hugely successful schools from the ground up. We are an effective organisation with wide experience of managing multi-million pound school projects.'
Anne Hill, a National Leader of Education and Secondary Executive Principal for the Brooke Weston Trust, has particular knowledge of, and commitment to Wisbech, having been Principal at Thomas Clarkson Academy for two years and acclaimed by Ofsted for her effectiveness in school leadership.
She said: 'With my knowledge of the local education scene I fully understand the challenges and opportunities that the development of a new free school represents for Wisbech. The Brooke Weston Trust is committed to working with all partners on this project to get the best possible outcome for the town and future generations of students.'
Brooke Weston Trust CEO, Dr Andrew Campbell, said: 'Education in Fenland is a top priority and the Trust has already demonstrated its commitment to Thomas Clarkson Academy and Peckover Primary Schools, which both have very clear plans and aspirations for the future.
'The Trust has affected great educational change in Corby, which was once a deprived area, and so we feel empowered to discuss strategies and proposals that could lay the foundations for development of this exciting new free school.
'This is a once-in-a-generation opportunity to achieve a first-class education solution for Fenland, in partnership with a wide range of agencies and stakeholders. We welcome the chance to have frank discussions at an early stage to ensure that the final outcome will serve the town well for decades to come. I, the schools and the Trust's senior leadership team, look forward to hosting the councillors for what we hope will be a very positive visit on 10 September.'