Celebration of Mrs McDonald's life and work
23/07/2018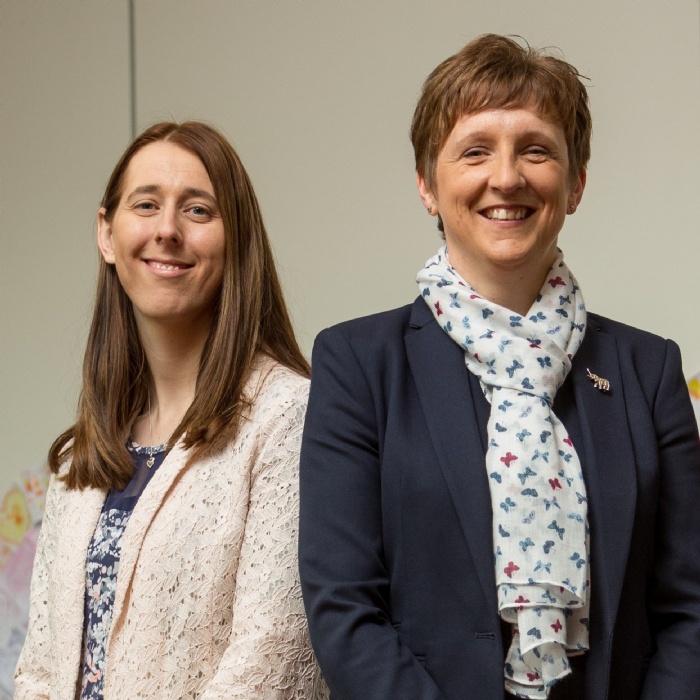 Oakley Vale Primary School's celebration of the life of their Vice Principal, Nikki McDonald was very special with poems, songs and tributes from students and staff.
Mrs McDonald worked with, and was admired by many people from across the Trust so, for those who were unable to attend, here is how the school and Trust paid tribute to their unforgettable colleague:
Principal Emma Goodwin welcomed hundreds of parents along to the afternoon celebration which began with the song 'Now That Summer Has Come.' Year 3 and 4 children shared their memories including: 'Mrs McDonald always had a smile on her face. She was the best.' and 'Mrs McDonald was a very happy person and I loved her happy personality. She had a very big smile.'
A special poem 'Thank You Mrs McDonald' was compiled from the recollections of Year 4 students (reproduced below). Reception students and those from Years 1 to 3 did a spirited performance of 'A Million Dreams' from 'The Greatest Showman', while, later in the afternoon, KS2 students gave an equally enthusiastic rendition of 'This is Me.'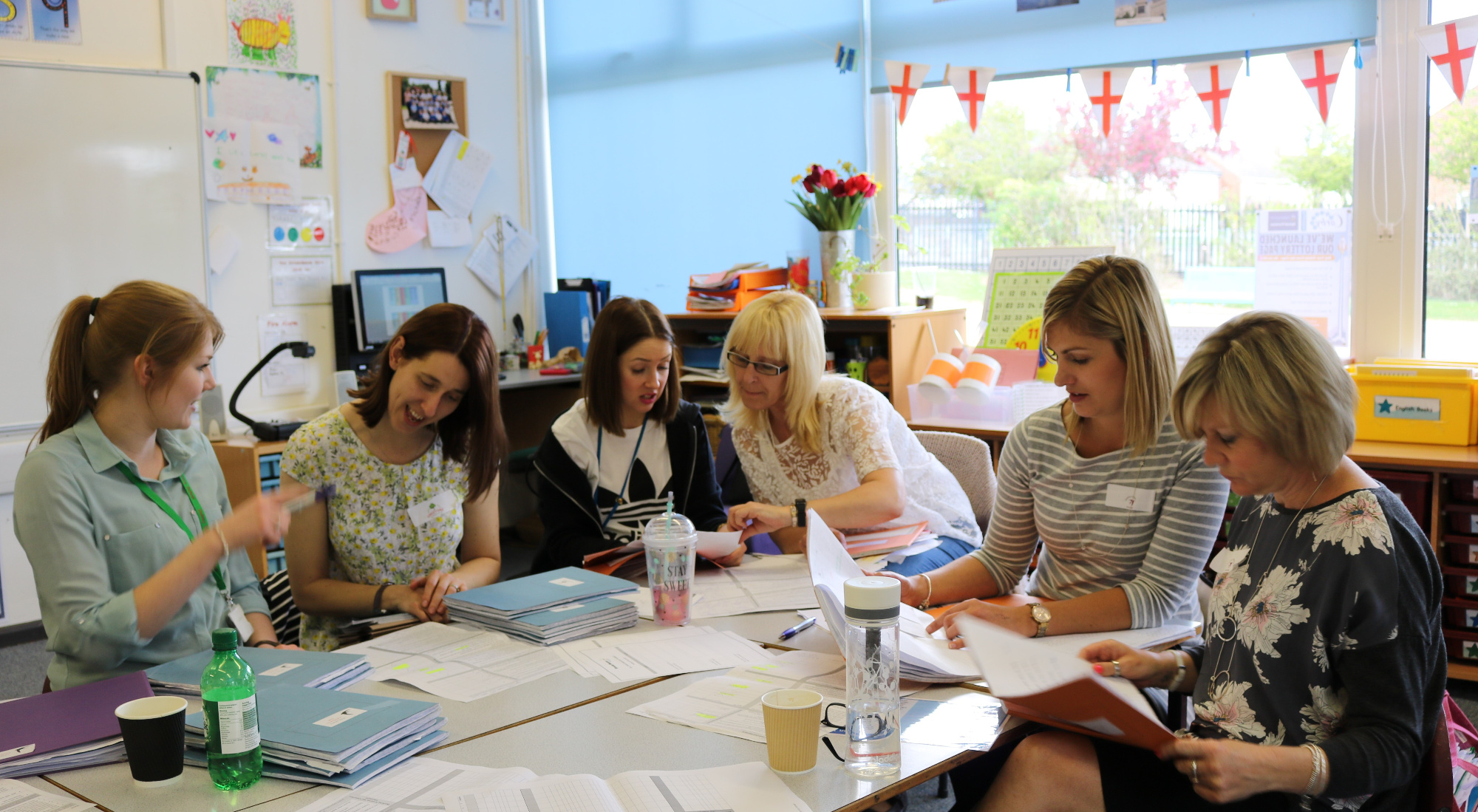 A selection of Year 5 and 6 students shared their tributes including: 'My favourite memory was when we awarded her the Lunchtime Buddy certificate and she started to dance around the hall. It was a funny and joyful moment. Her memory will never fade away. This is a momentous occasion and she will always be in our minds and hearts'.
Students from Year 6 recited a poem and one, Pritvi, told the audience: 'In celebration of Mrs McDonald we have all painted different sized pebbles reflecting the things she loved, such as animals and nature.' Miss Goodwin explained that the rocks will be placed around a water feature as a 'place where we can spend time and reflect on Mrs McDonald in a quiet, peaceful way.' The teepee will be named "Nikki's Nook" as a 'lasting legacy.'
She said: 'Hopefully everybody will get an opportunity to spend time in the teepee and enjoy the environment because she certainly did. The last afternoon we were together, myself, Mrs Johnson and Mrs McDonald were sitting in the teepee thinking of lots of exciting things we were going to do with the children, so it is going to be a very special place for us all.'
Dr Andrew Campbell, CEO of the Brooke Weston Trust said: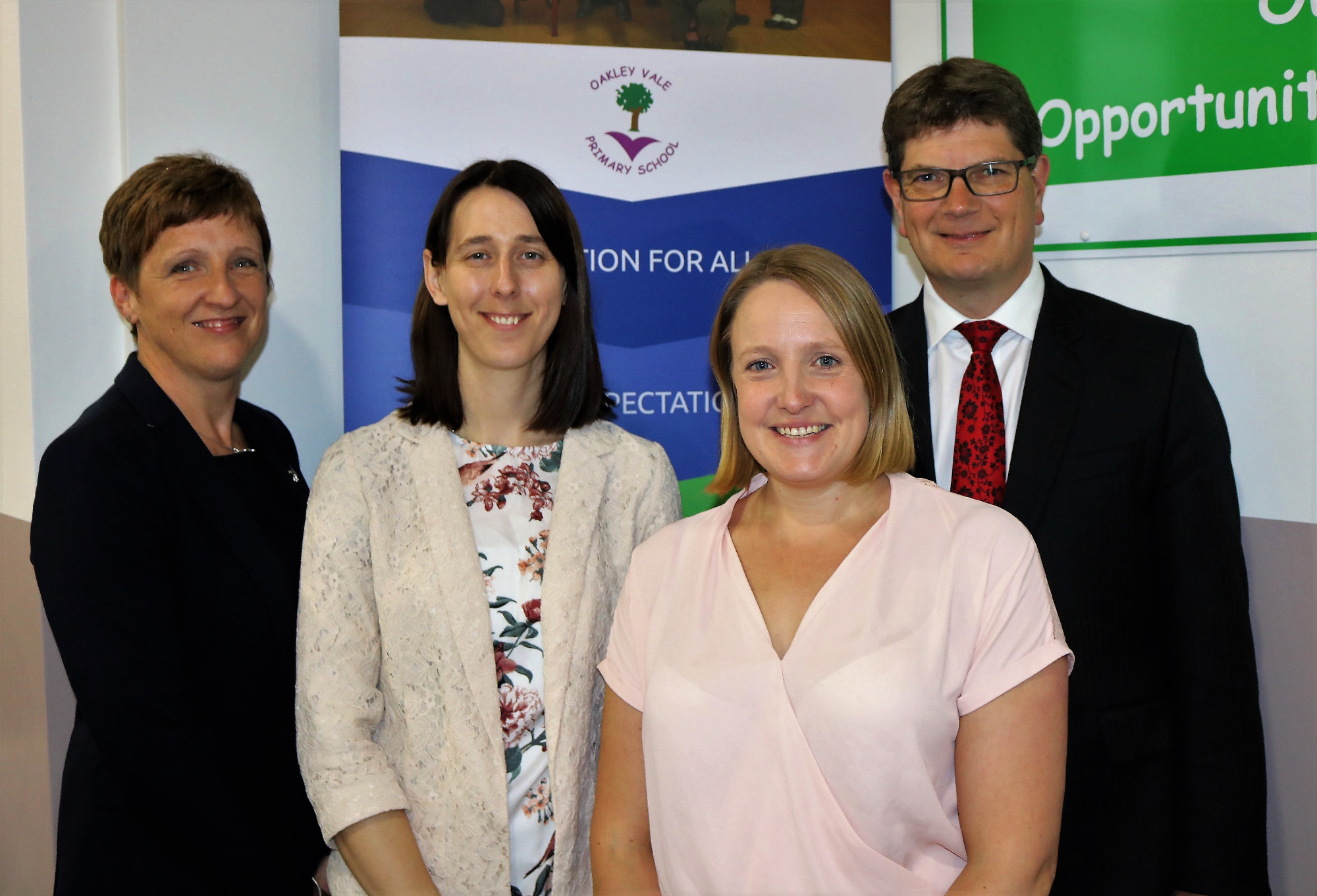 'It is an absolute privilege to be here and I am very grateful to be sharing memories of one of the best people I have met in this job. I first met Nikki when I interviewed her to join our family of schools to work in early years. Nikki had a passion, was unique and absolutely wanted the best for everybody she worked with. I feel very proud that she chose to come and work with us and be part of this school. For all the people who can't be here to share this today from across our family of schools – we have hundreds of staff and she has worked with many, many children - I would like to say, on their behalf, thank you for everything.'
Primary Executive Principal Leyton Smith said: 'I first met Nikki in 2014 and she had been appointed a lead teacher for early years. It is fair to say that Beanfield needed quite a lot of support. The key thing was Nikki came in and was absolutely brilliant. The reason she was brilliant was because she got stuck in to what she needed to do. She didn't come in and tell us what we needed to do, she came in and showed us. She came in and led by example.
'One of the things that was evident from working with Nikki was her absolute passion and dedication to improve the lives of children. She'd come in and she was a mood lifter. She walked into a place and you knew she was there. It was all about building people's confidence, raising people's self-esteem and she was absolutely magnificent in that way. At Principals' meetings we had five Principals around a table and each one of them was saying exactly the same, about how magnificent she was and what a difference she was making. You had five Principals who would gladly have taken Nikki to their school … but she made it crystal clear that there was one place she wanted to be, and that was at Oakley Vale.
'She started at Oakley Vale, but one thing didn't change – that was the professional respect that all of the Principals and staff had for her. She was just so good at what she did. Nikki was an absolute force for good across the Trust. We have five different primary schools, around 2,000 children and hundreds of staff who, in one way or another, have all benefited from her dedication and passion for improving children's lives.'
Miss Goodwin then spoke about Nikki's infectious zest for life: 'She spent every day in a flurry of activity and always had a smile on her face. She loved her job and was a joy to work with. She brought passion and energy to everything she did and her contribution to life at Oakley Vale cannot be overstated.
'This includes our really successful Ofsted last year where we made really great ground and she was integral in us getting to Good. In October she was asked to step into Year 6 and she was a little shocked and said "I'll give it a go." In true Mrs McDonald style she did an outstanding job. Nothing was ever done half-heartedly and it is really sad that she didn't get to see the incredible results we had got for Year 6 this year.
'Whatever she did she made sure it was outstanding work and had impact on all our children. She was an amazing person, full of ideas to improve the lives of young people. She was a true professional, a supportive colleague to all our staff, but, at the same time she was not afraid to challenge. She was so passionate that we should all do well and she made sure she would see the good in all of us. As a staff it has been an absolute privilege to have known and worked with Mrs McDonald and, on a personal note, she was a dear friend, who is much missed and she will always be remembered with gratitude and affection.'
Vice Principal Mrs Becky Annetts read the poem 'She is Gone' and teacher Lauren Day read; 'An Ode to Mrs McDonald' with the lines 'No words can describe how much we'll miss you. You will always hold a special place in our hearts at Oakley Vale because a truly great teacher, colleague, leader and friend is hard to find, difficult to part with and impossible to forget.'
Thank you Mrs McDonald
a poem compiled from the memories of Year 4 students.
Thank you Mrs McDonald for helping us to grow
And teaching us the things that we just didn't know.
Thank you for guiding and showing us the way
And opening our minds to new things each day.
Thank you for taking the time to explain
The hard things to us, again and again.
Thank you for preparing us for our tests
And showing us how to do our very best.
Thank you for teaching us how to explore
And bringing our talents right to the fore.
Thank you for teaching us confidence and pride
And teaching us how to take things in our stride.
Thank you for being our future inspirer
Even if it was as drummer in the teacher choir!
Thank you for being a super fab mentor
For making each day the best ever adventure.
Thank you for being so purple and cool
For being the top-notch best teacher in school
Thank you for making our learning great fun
Thank you Mrs McDonald, for everything you've done.